A rough carpet, a little bit of sun, and a big black curtain to block te rest of it. That is all that was needed for this series with Charisse. I had a bit forgotten about this series, it was made the same day as we did 'an apple a day', and I was so fond about that series that this one got a bit lost. Here we go, all images taken with Canon 5Ds and 50mm f1.4 from Sigma.
The settings are very similar between images, shutter speeds varying between 1/400 and 1/500 and aperture f:3,5 or f:4.0. ISO is at 100.
Charisse feels confident enough to generate a series of sensual, intimate poses, and she hardly needs direction, except for keeping the sun ray in the right place on her body and face. The light is hard to manage in this kind of situations, only one rule: measure for the highlights, and don't care about the shadows. This gave me these nice, contrasty images, with a little room for imagination and mystery. Thank you Charisse, for this very fruitful day!!
• Sunrays •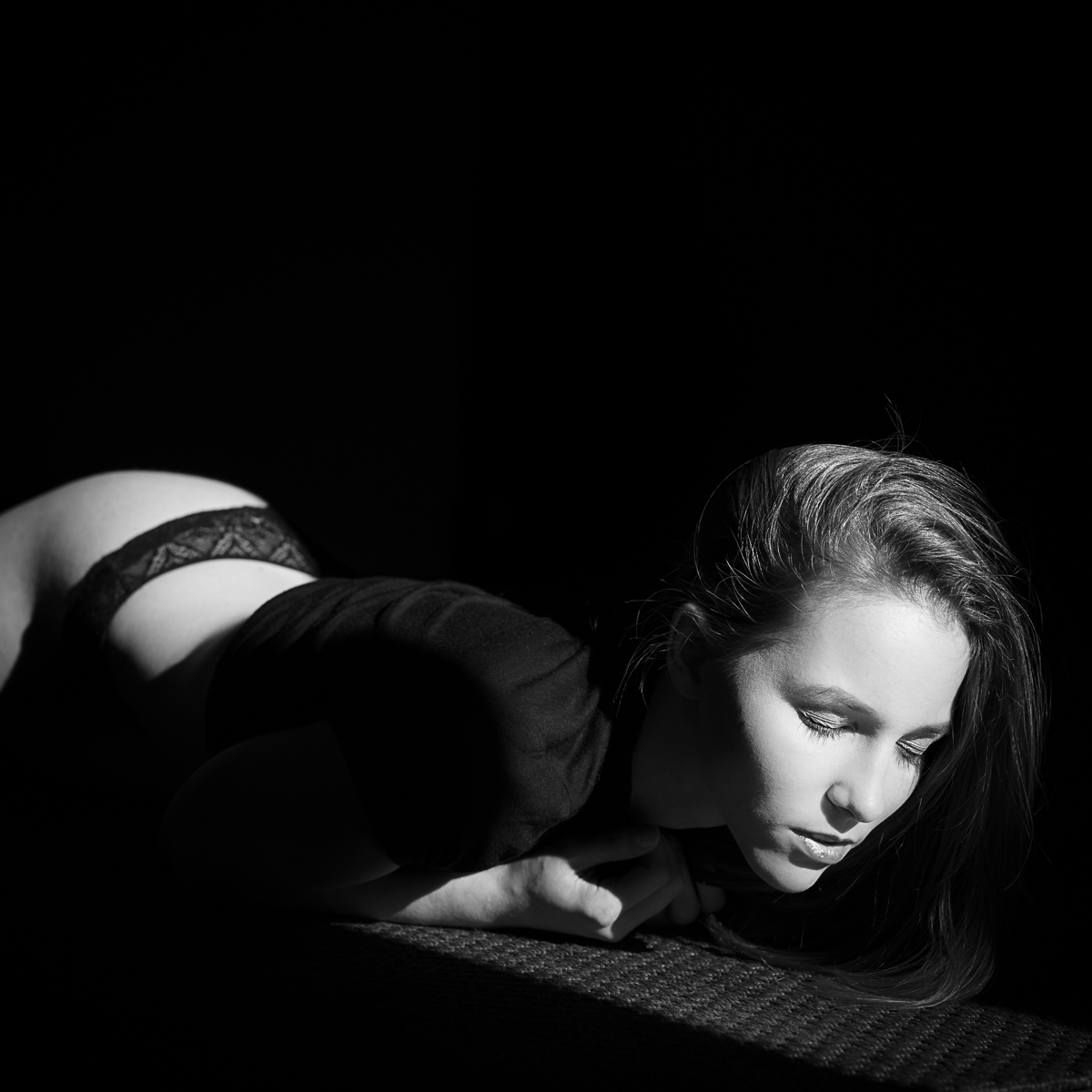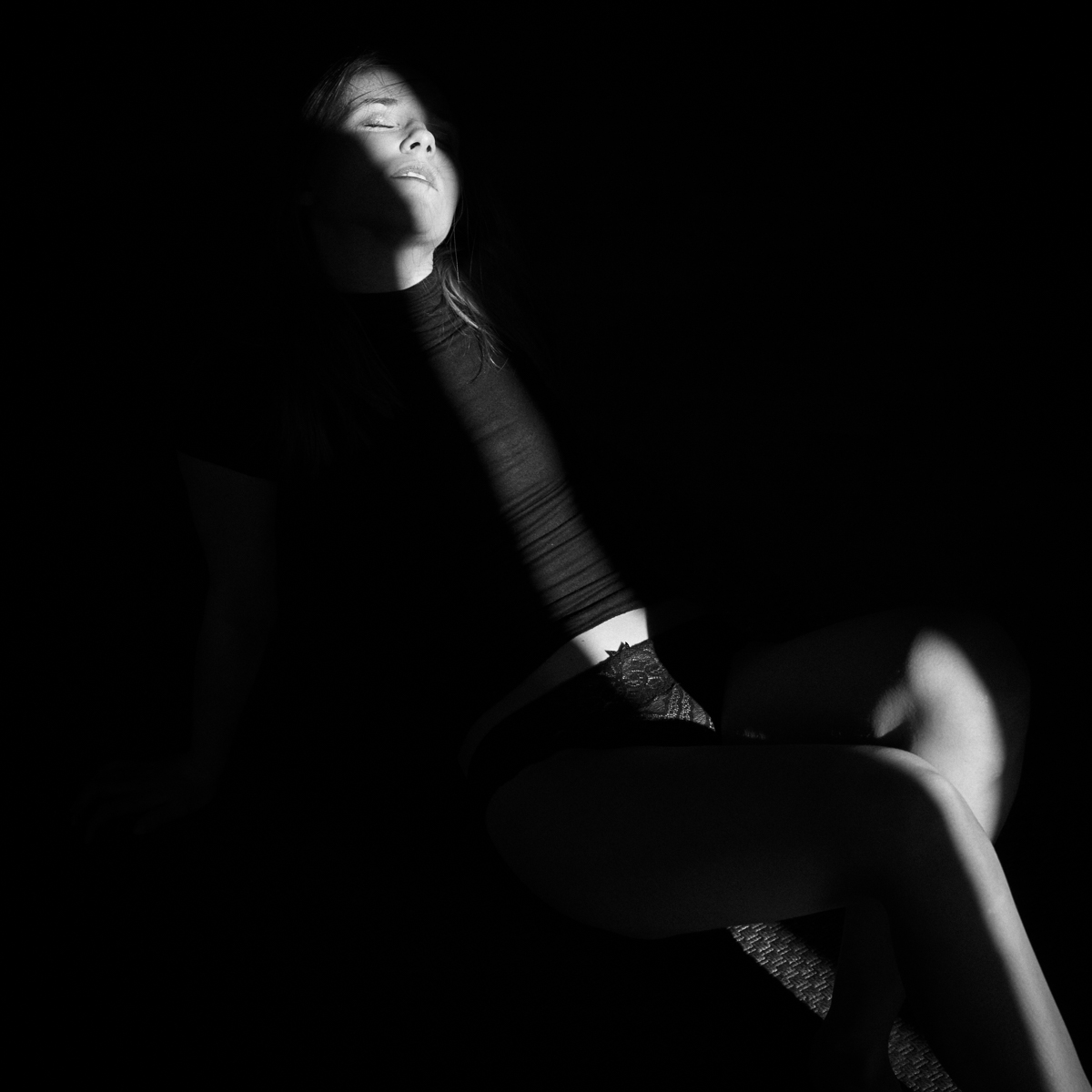 Want to get a shoot for yourself, contact me now for your life-changing experience!!