as a final setup on the Sacha Leyendecker workshop (yes, I can still learn a lot too) we had a mattress and some white bed linen and a very enjoyable – wasn't it Rubia? – down bed cover.
I tried to create an atmosphere of comfortable well being in this series. Rubia is a professional model and she understood the idea well. The advantage of professional models is that they know very well how to move to have a good looking pose, the downside of it can be that they are very hard to be photographed as their real personality. They often get some kind of 'model layer' that gets in front of their person. This was not the case with Rubia. We had a long talk before the shoot, that helps to get barriers down. We both got very relaxed before the shoot started. I rather have the habit of giving quite some direction to my models, Sacha asked me to try to let Rubia do her own thing, easier said than done, this set is the result of a mixture of 'self induced posing' and 'directed posing'. See here for the technique used to create the high key effect.
Bad lighting conditions (dark) which means high ISO settings, but a nice set after all.
Bedroom mood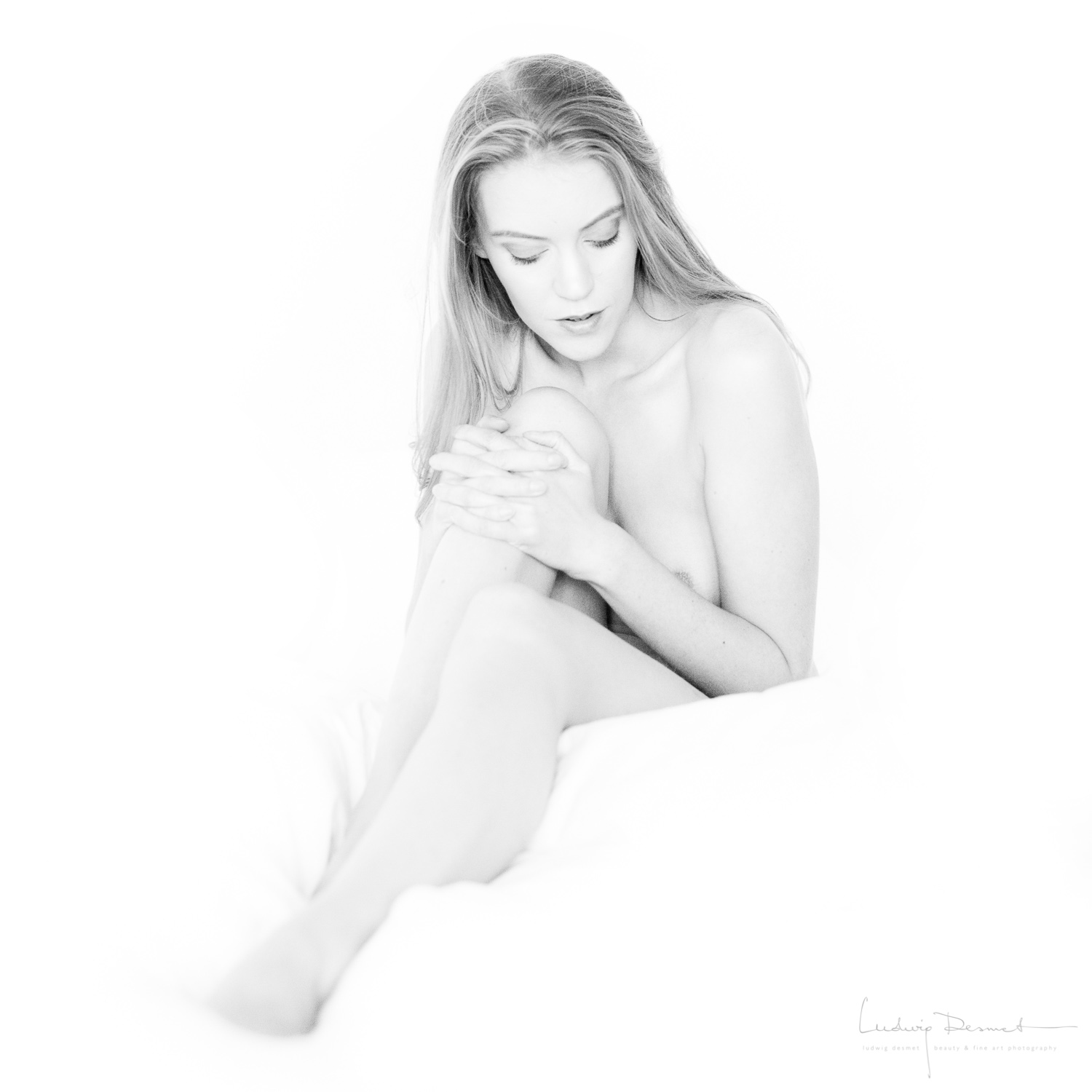 All images Canon 5Ds with Sigma 50 mm f1.4 A DG
1/60 f2.2 ISO 2000
Thank you for watching, come again soon,
ludwig