well yes, sometimes things don't go as expected, certainly when shooting with an old camera and film, you are having no instant feedback and surprises occur 🙂
there is no automatic film advance stop, so you have to look for film frame numbers in the dark red window at the back of the camera. Clearly I saw something that wasn't there.
shot with a Voightländer Bessa I 6×9 film camera, with Kodak TMax400 film, in a small roof flat in Leuven (Belgium)
Model Yana Mood, click for bigger version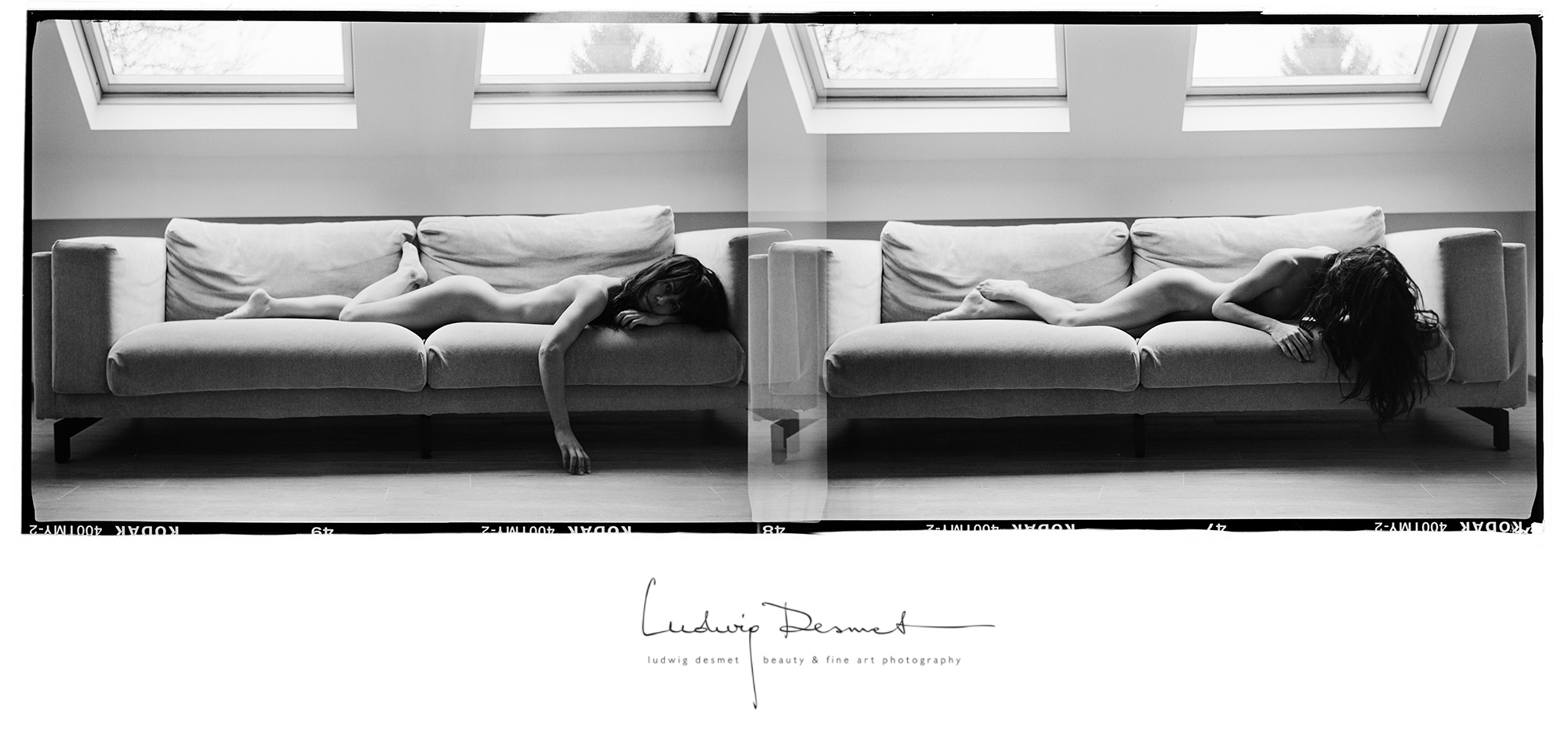 the camera:
it is not really the season for cherry trees blossoming, but this is from earlier this year.
A giant cherry tree in early blossoming, of course mirrored to a beautiful woman.
A single image post, from the same shoot as Sirrus and some other images with Pauline. Thank you Pauline for your efforts and good mood.
for those who might be interested in the technical aspects:
1/160s f9.0 ISO 100 – Canon 5D II with EF 17-40mm f4 L at 20 mm.
best,
Ludwig