the tomatoes need a lot of water in this warm weather don't they?
second shooting location after • flight club • the garden of the AirBnB where we stayed. Michelle is ready to do some role playing, and gladly gives the gardener a hand.
• taking care of the vegetables •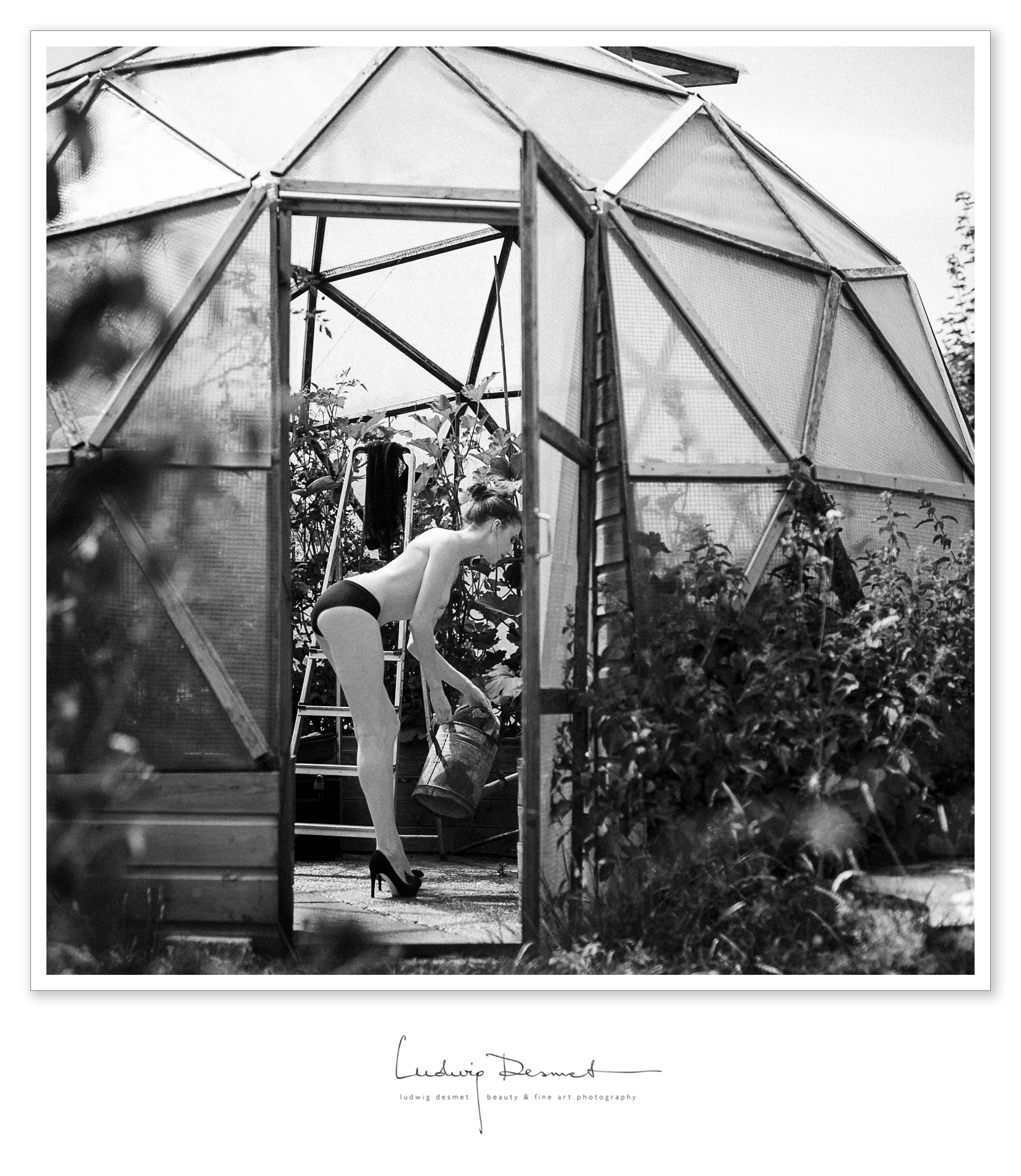 thanks to Michelle Alba for being my model on this very hot day, in a very hot glasshouse.
thanks to Bas for lending me her garden as a shoot location and for the hospitality all over the weekend.
Ludwig