I still had time to spend, same day as part II – Dunure
I had a ferry at about 18:30 hrs, for good three hours to Campbeltown. Waiting time always inspired me to take pictures, for me it is a perfect pastime, and it might result in some nice souvenir images. I tried to check in at 16:15, but they didn't take checkin for my ferry until half an hour before departure time, because they have very limited waiting lines. One at a time is their slogan 🙂
I had parked my motorbike along the harbour quay, quite deserted at that time, except for two young men fishing. Time to eat a bit and look around. Always something to discover in a harbour. It's an important traffic hub, and it mostly has plenty of character. It started raining and I pulled my motor into the open garage for shelter, I shouldn't have done that, because the floor was full of oil and diesel smudge, and almost caused me a crash late in the evening, because my tyres were all slippery. (didn't realise it until I took a sharper bend). What you see in the images: the local fuel store, the ferry that was sheduled before mine, waiting to be loaded, the harbour, a boat workshop and some more of the harbour.
After shooting and waiting for a couple of hours I could check in, but not board yet. Rain started pouring again, now for real. I got wet, I got cold, couldn't go anywhere because I was stuck in the waiting line. The ferry went well but I didn't really get warm again. I managed to put up my tent at about 22:30hrs, in the dark. Happy to have a good warm down sleeping bag. (I slept at Peninver Sands – I hadn't seen the owner in the evening, so in the morning I called him to pay my bill. 'I'll be there in 3 minutes he said' when he arrived we did a little chat, when I asked him how much I owed him, 'a bike and a tent' hes said, he thought a bit and made a little calculation and then said 'Oh, never mind, a lot of people wouldn't even bother calling me' and he wished me a good trip. Scottish hospitality I presume.)
One roll of Kodak TMax400, shot with the Rolleiflex 3,5. All images of this film shown.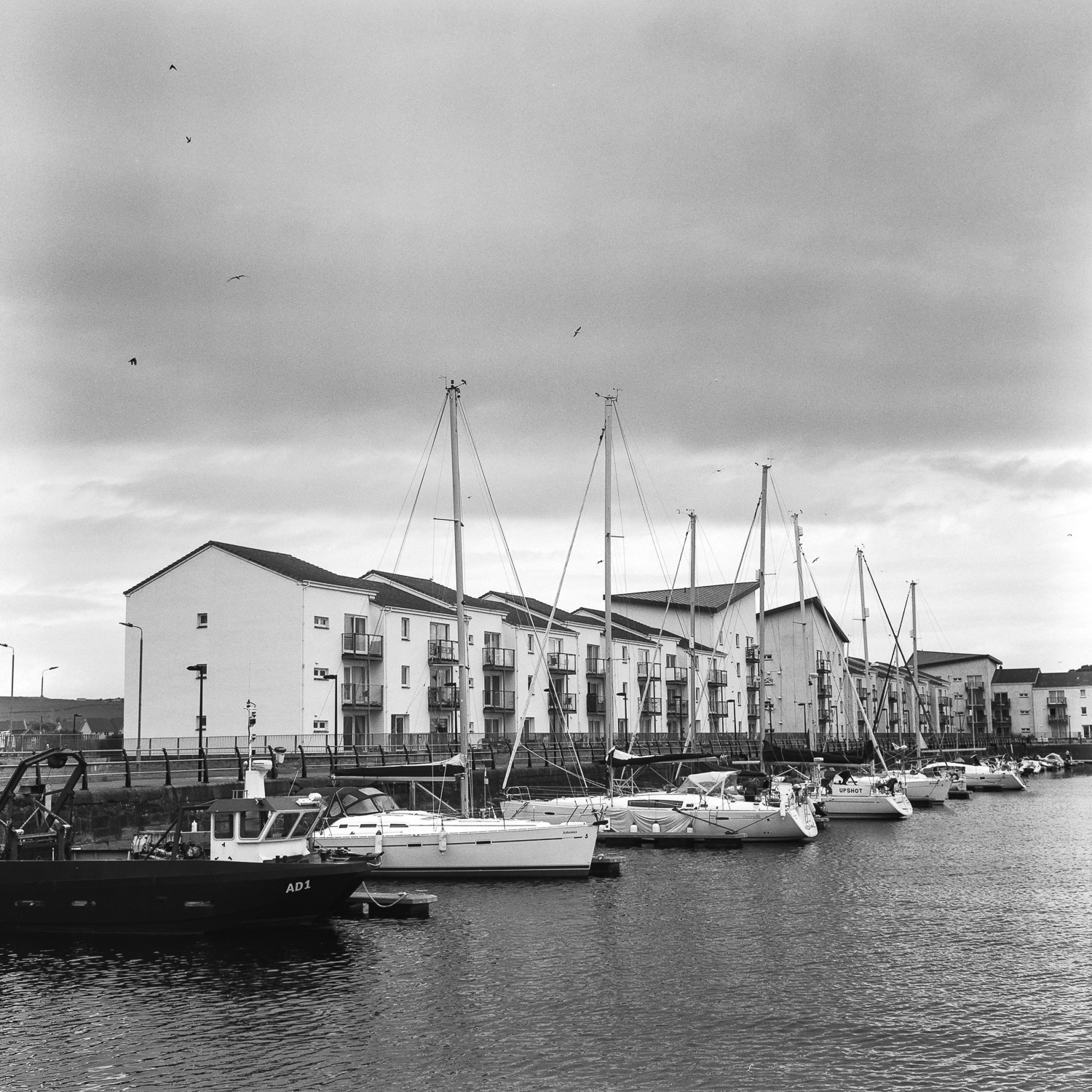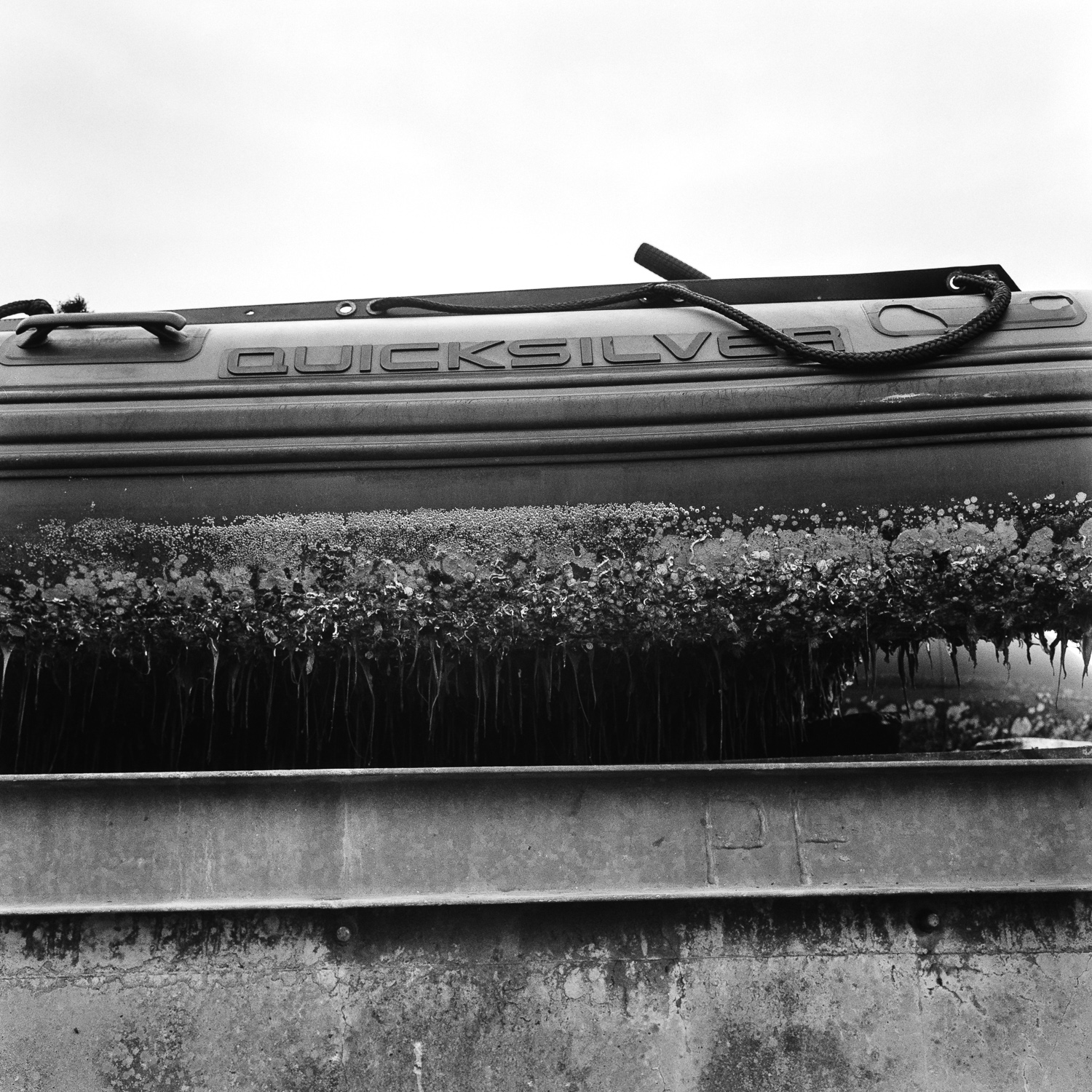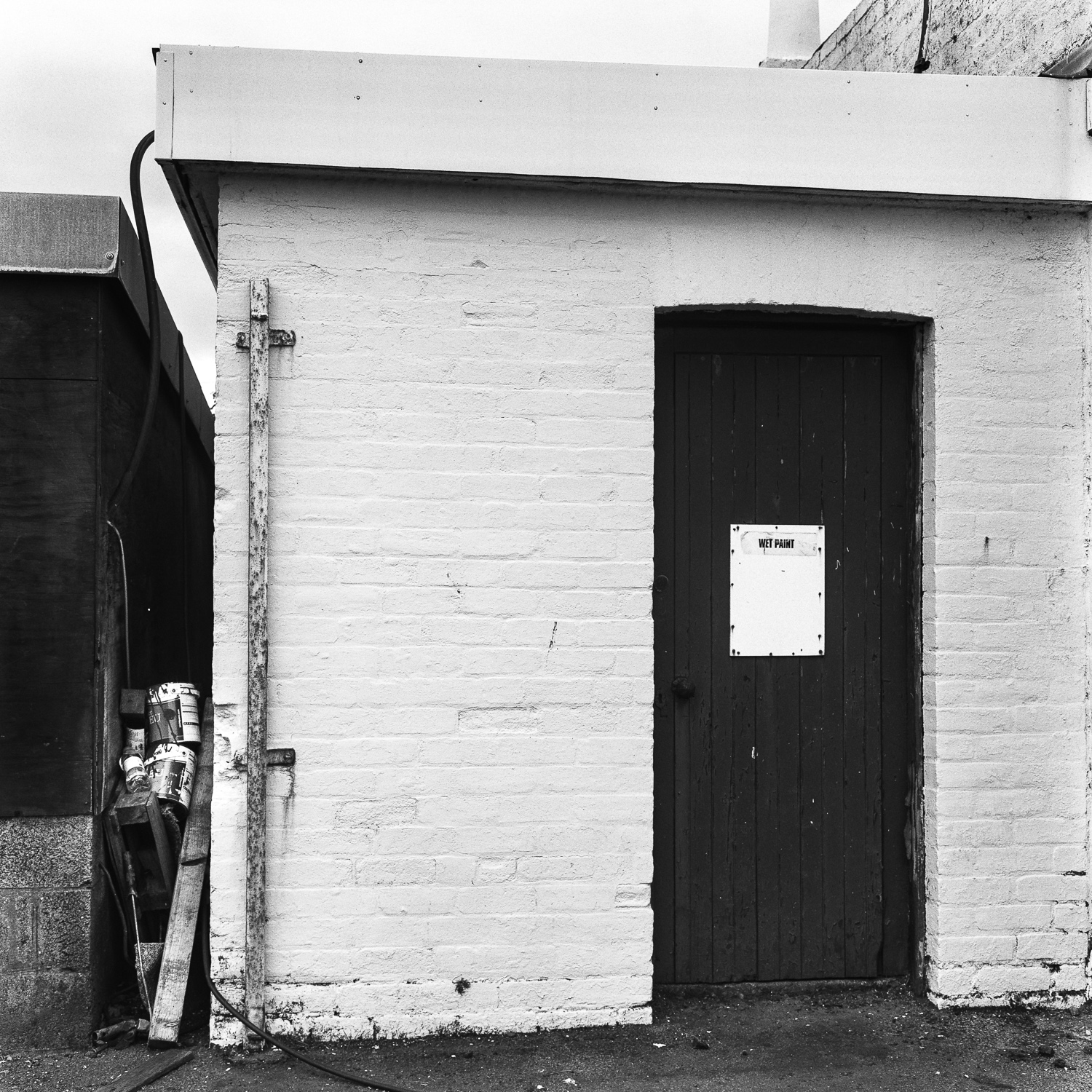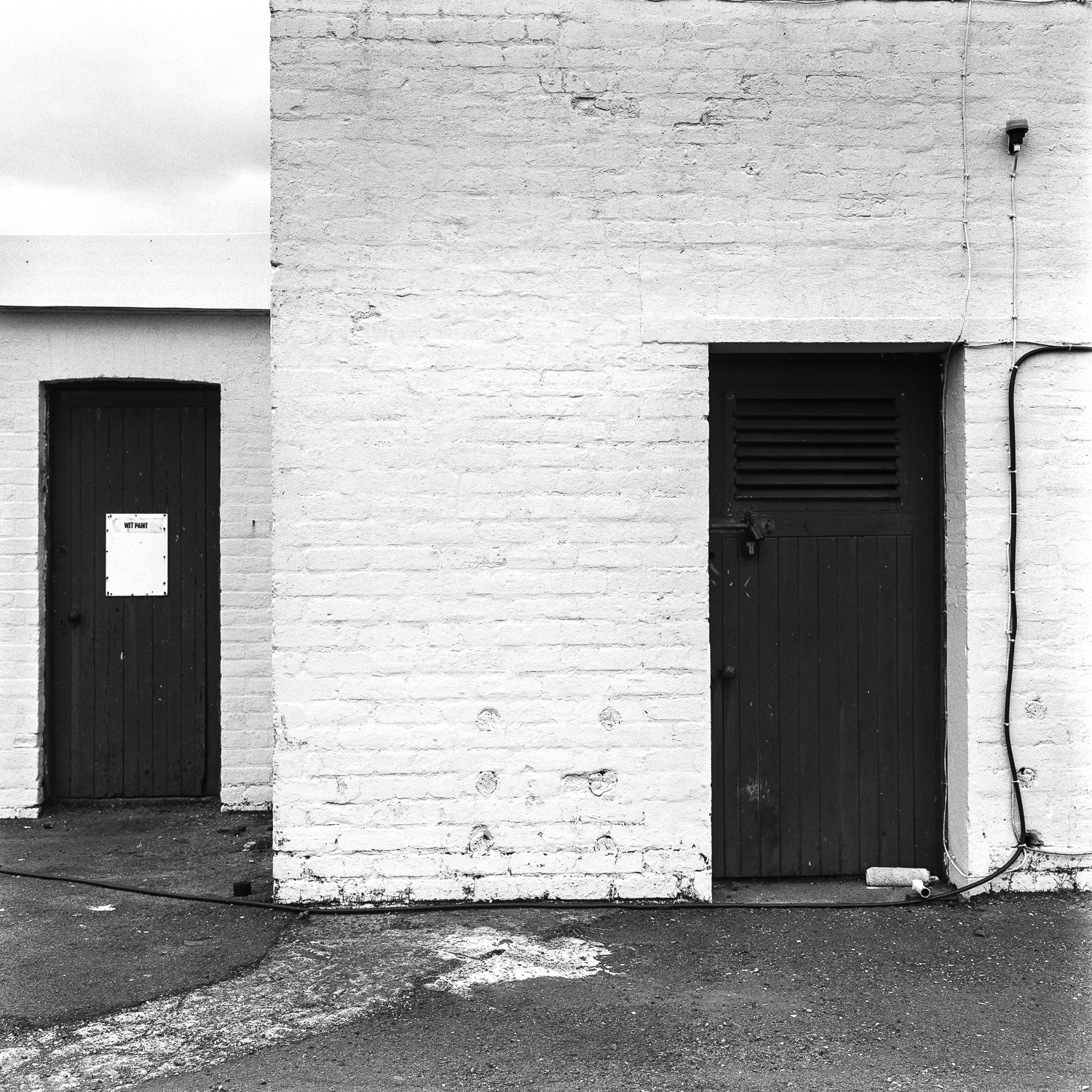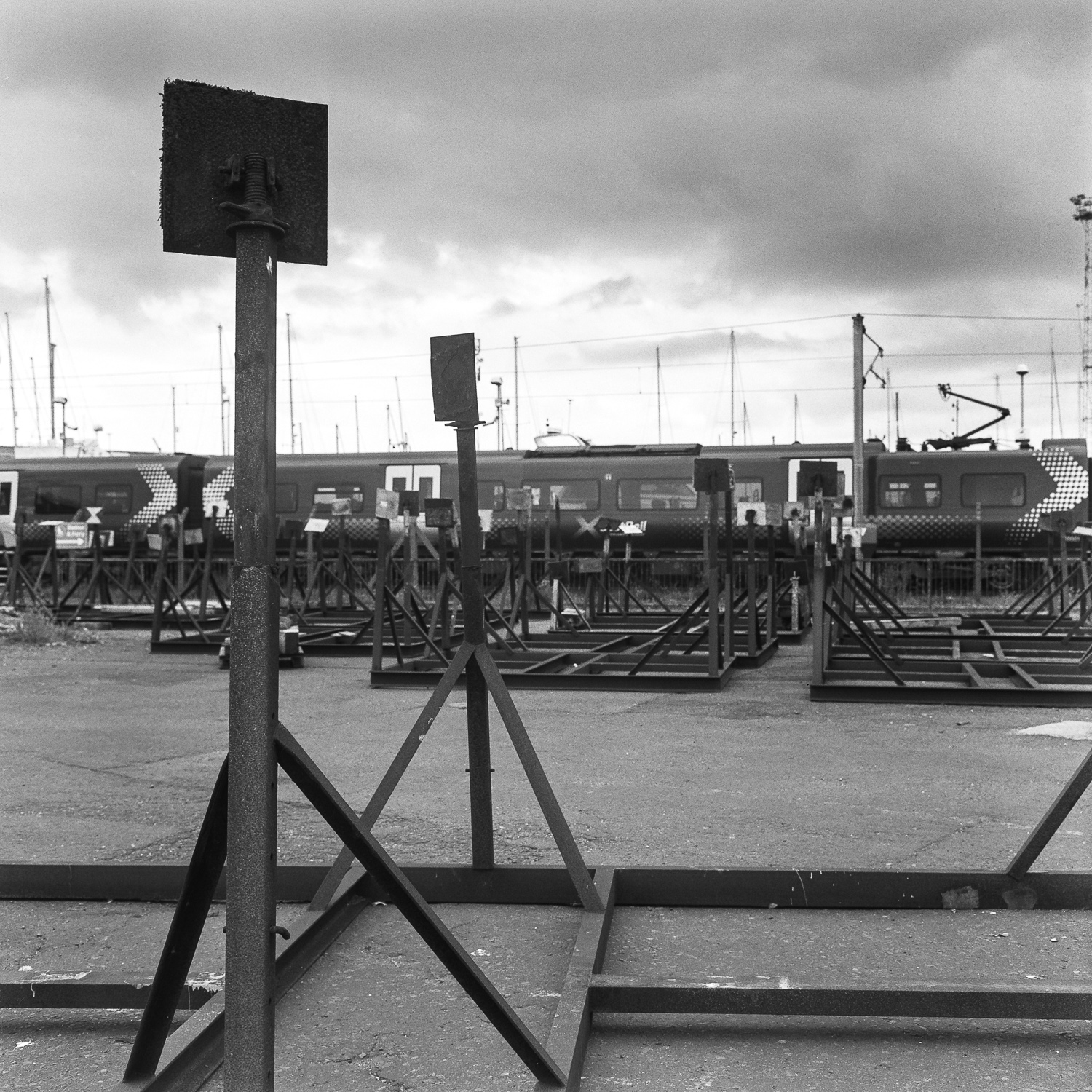 next I had three days of bad, really cold weather ahead, I left the Rolleiflex in the bag till my arrival at Osmotherly, back south (North York Moors NP.) for a village stroll. Soon to come.
thank you for watching,
Ludwig