• The birdkeeper •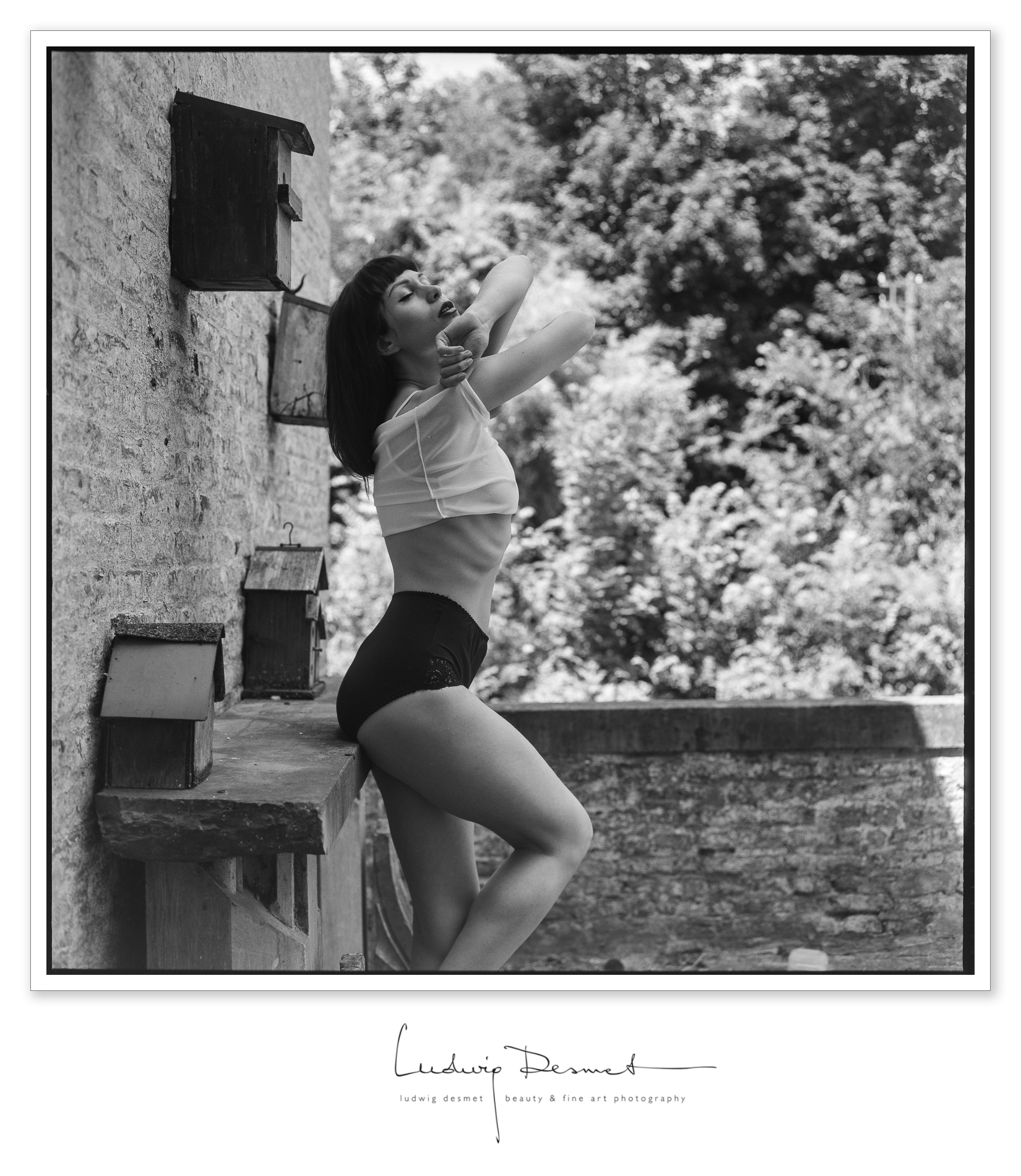 Summer is long gone it seems, but this shoot was taking place on one of those hot summer days, when models do not hesitate to pose in lingerie or nude, sun will keep them warm.
The image was taken in a little castle near my hometown, on a shady terrace. The owner had opened the door and then vanished. Eva was in a good mood, the birds were singing all around.
Shot with my old Rolleiflex TLR, on Kodak TMax 400 film. Shooting on film is a strange thing, it is slow, expensive, delicate, cumbersome … but I love it. It makes the experience more real, and the waiting for the negatives makes you take some distance from your own work. It is always exciting to see the images coming, 3, 4 weeks after you've shot them.
have a nice Sunday afternoon,
ludwig