luckily this was only roleplay, she was not really angry with me, I would have feared for my life, if not certainly my camera gear. 😉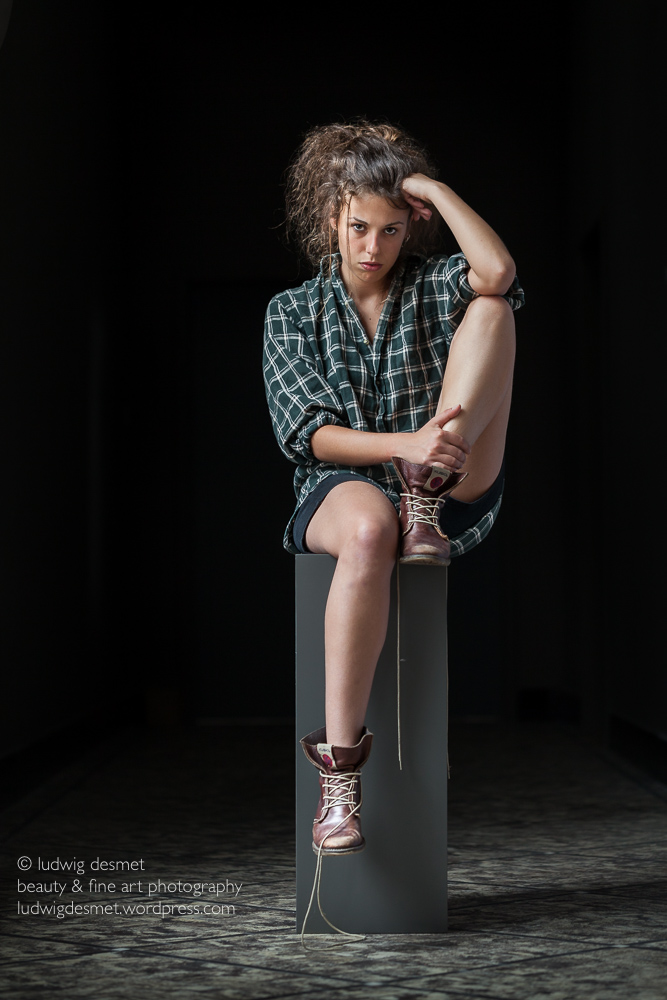 1/20s f2.8 ISO 400 – Canon EF 100mm f2.8 Macro L
setup:
long hallway with big windows on the left side, first part of the hallway, no windows to the right.
Model just behind the last window.
Big styrofoam board to the right side of the model, filling in shadow parts. (120x240cm – about 50×100″)
That's it, simple as anything, and a styrofoam board costs a couple of euro's.
I had to darken the background a little at the right side, there was some light spill at the end wall of the hallway.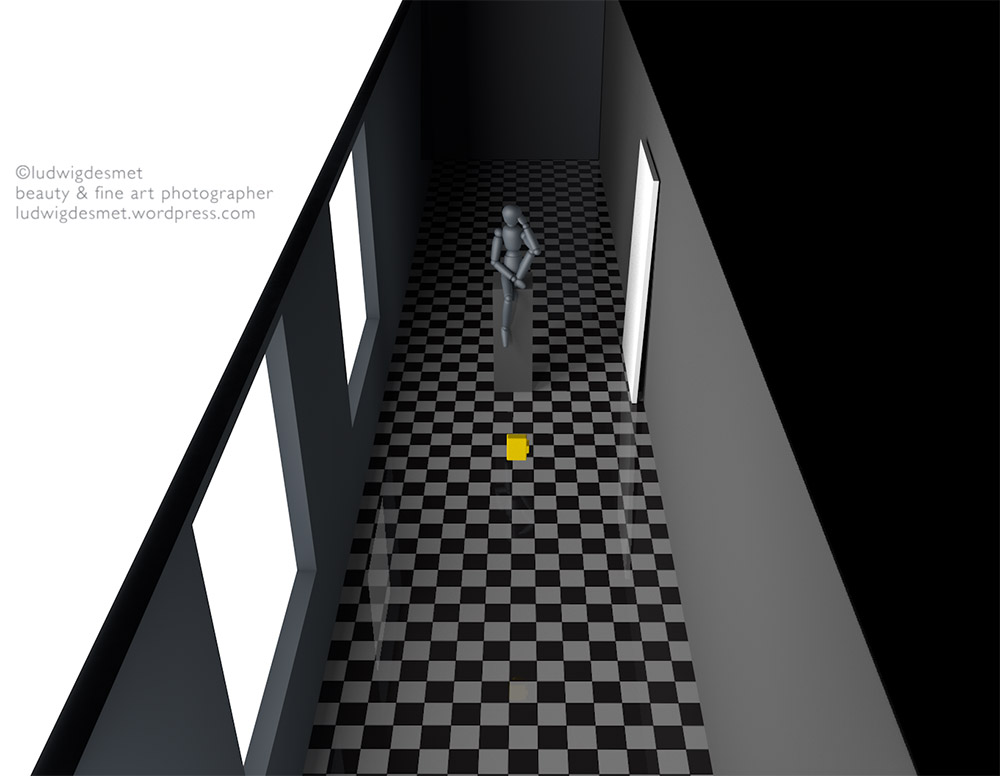 after the angry part, we did some more friendly images too.
here I'm off to the left, so the right wall becomes visible and I don't get completely black in the background.
below: 1/50 f1.6 ISO400 – Sigma 50 mm f1.4 DG Art
Frontal again, showing very dimly lit ceiling windows, not giving any effect on the subject.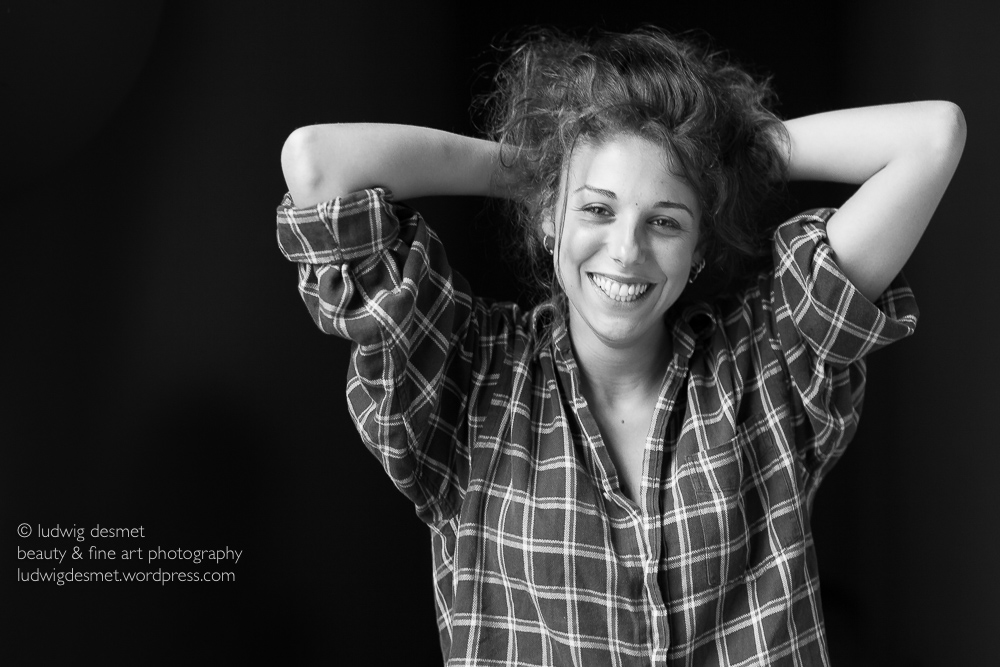 thank you for watching.
Ludwig