Continuation of my series of 'portfolio shoot images' Behind the scene's.
For this setup I used only one studio flash, with reflector.
In order to create a really small light bundle, you need to work with solid elements blocking the light.
For this I use some of those huge styrofoam boards (they can be bought in the build supply shops, they are used for insulation, crappy for this purpose, but very handy in studio) of 120x220x6 cm. I paint them black on one side, and around the edges. I made some simple stands from fibre wood panels to hold them upright.
They weigh virtually nothing and are easily stowed away.
here you can see one white side front, one back side front (I pushed exposure a bit here, because they are really nicely black):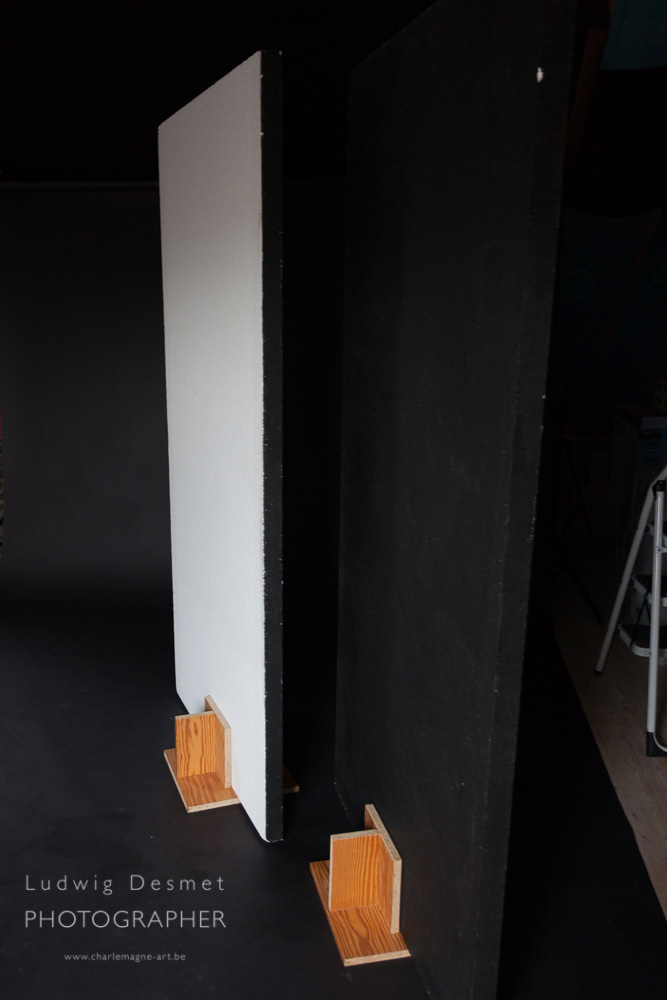 So a very simple setup here:
one flashlight on the left, with standard reflector, two styrofoam panels, black side towards the flash (you don't want light bouncing of the white side, don't you?)
model standing right in the middle, a little further back. Because the reflector is a quite big light source, you'll need to put your panels really close to eachother (2 cm apart for instance) and you'll still have the light spreading out further away from the panels.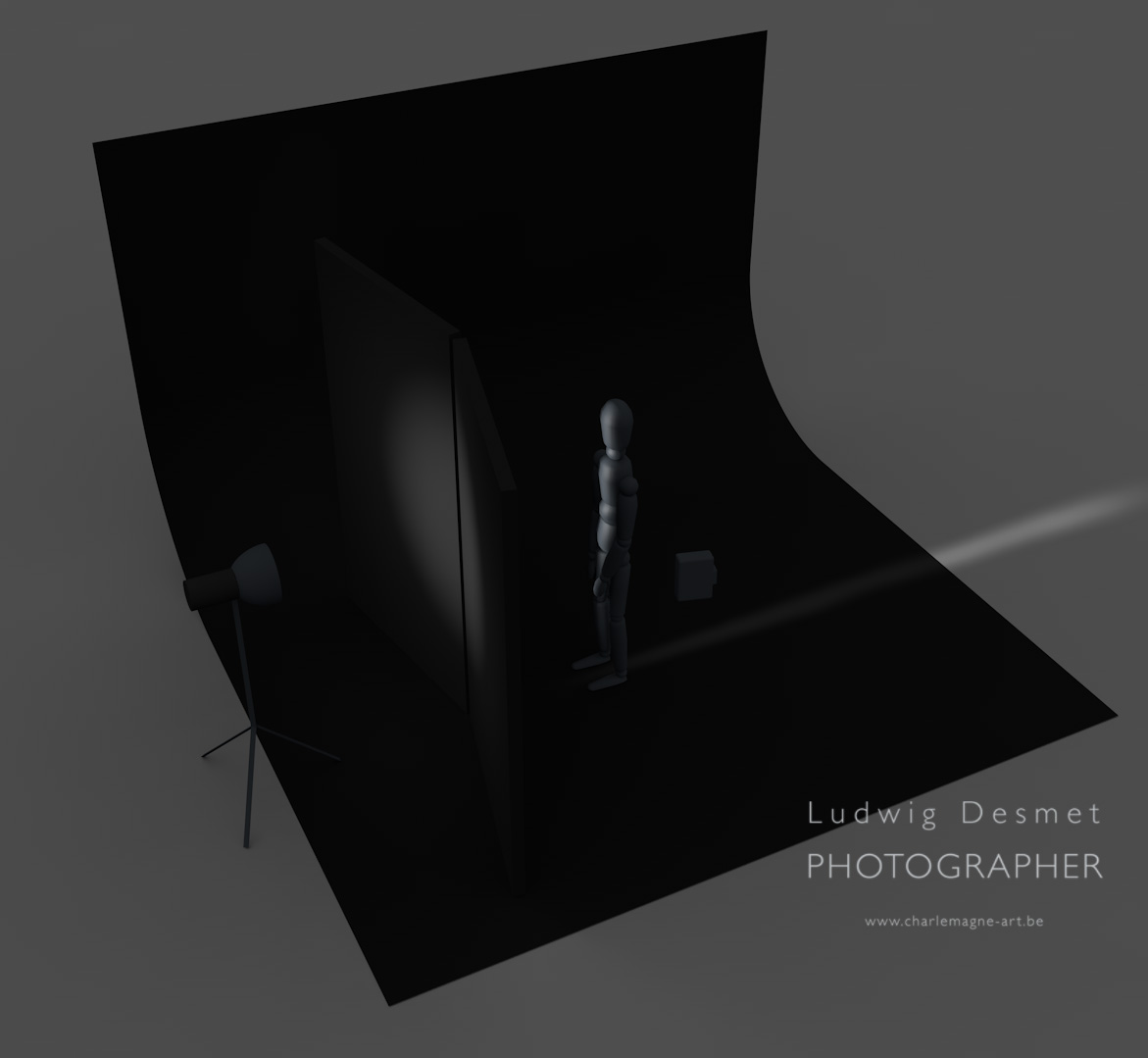 two images with this setup: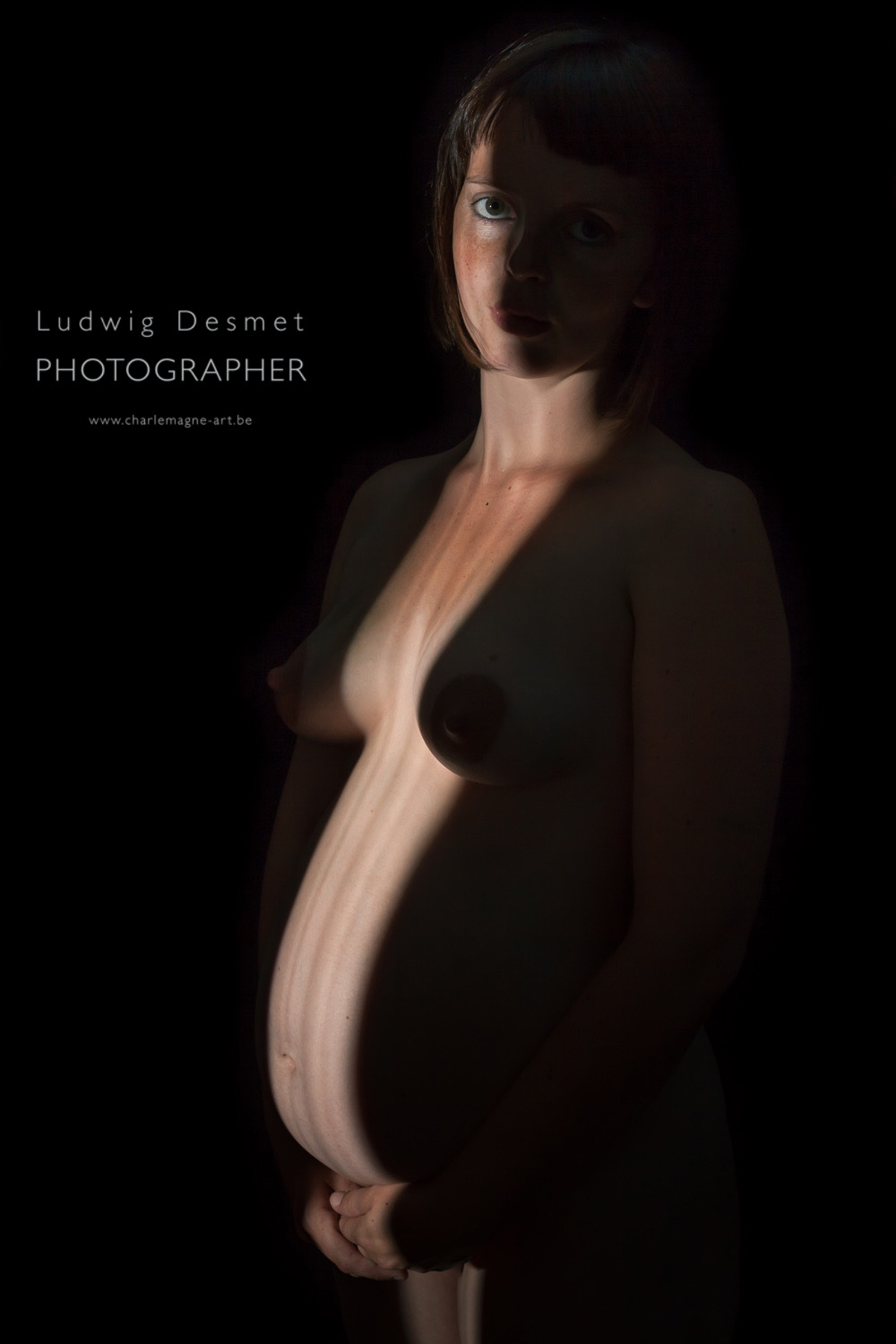 thank you for reading, see you soon for a new post.
Ludwig