… and then she started wondering, why she didn't get these letters he promised to send her. Was he killed in battle? Had he forgotten about her, or probably he couldn't find the time to write to her. These questions filled her with doubt and restlessness, even more because she was unable to reach to him …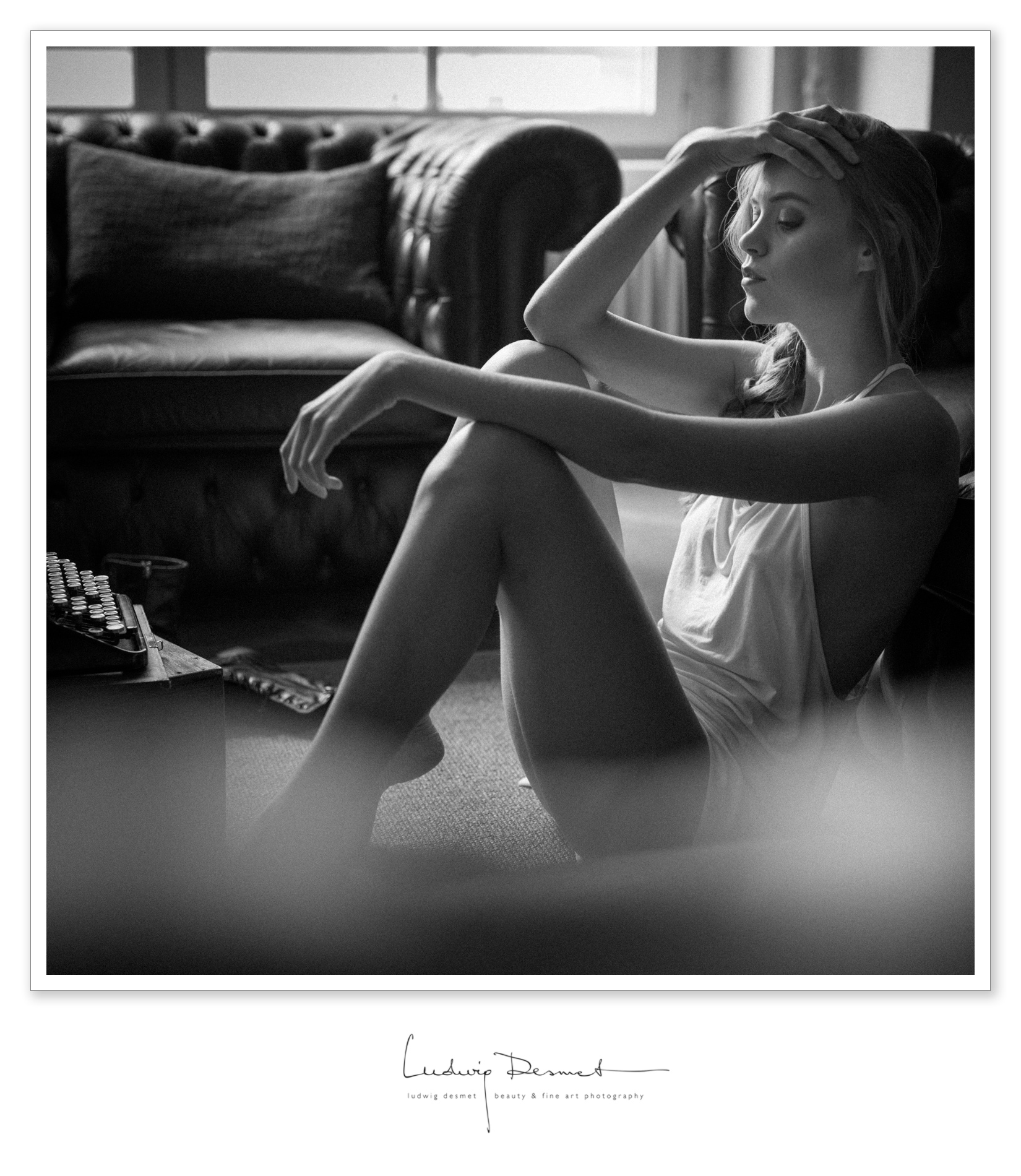 Shot on a one-to-one workshop with Sacha Leyendecker in his available light studio.
Model and make up: Rubia Stri
Photography: me for sure.
shot on canon 5Ds with Sigma 50mm f1.4 DG A
settings for the main image: 1/80s f2.0 at ISO800
and then especially for Valentine's day, complete series: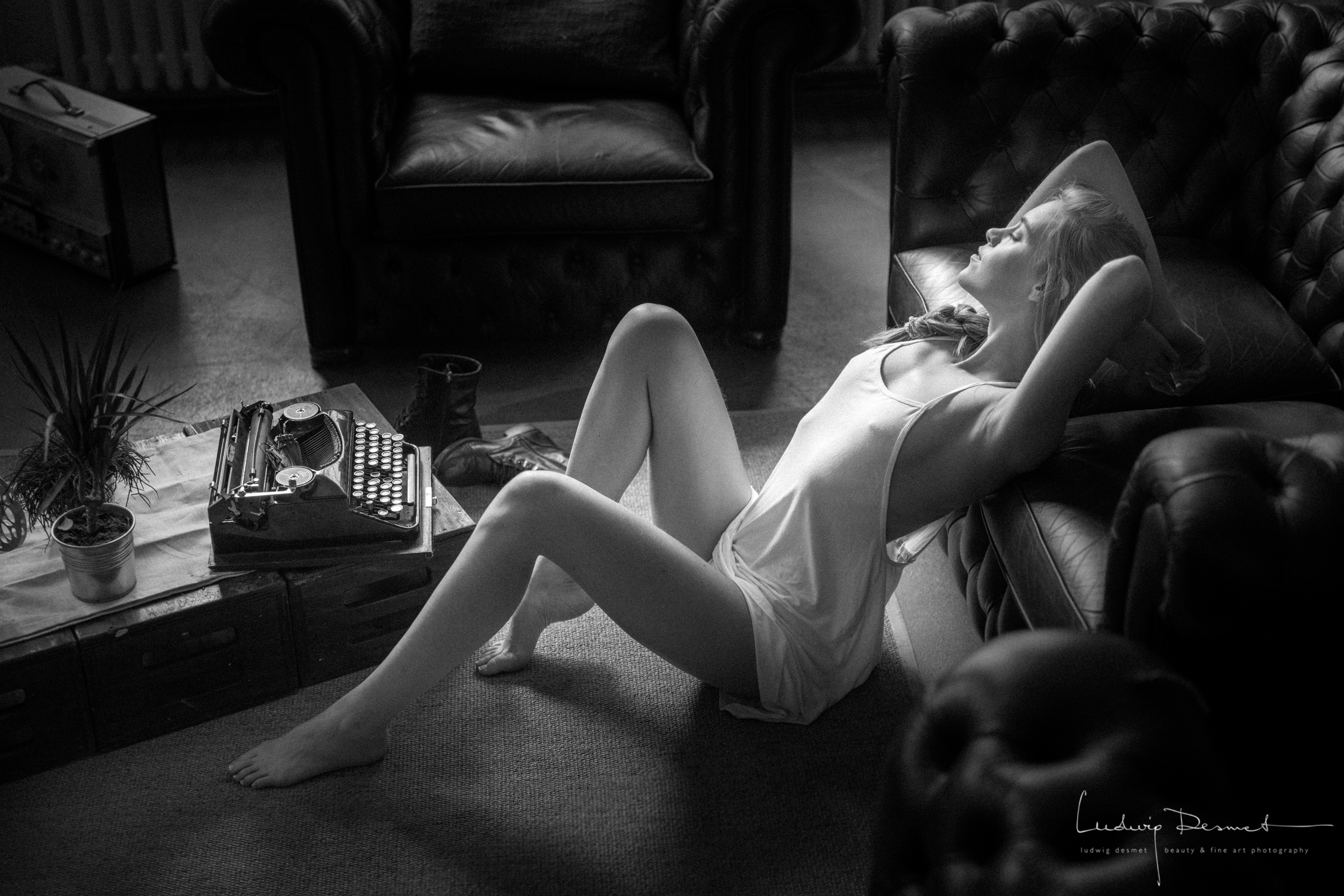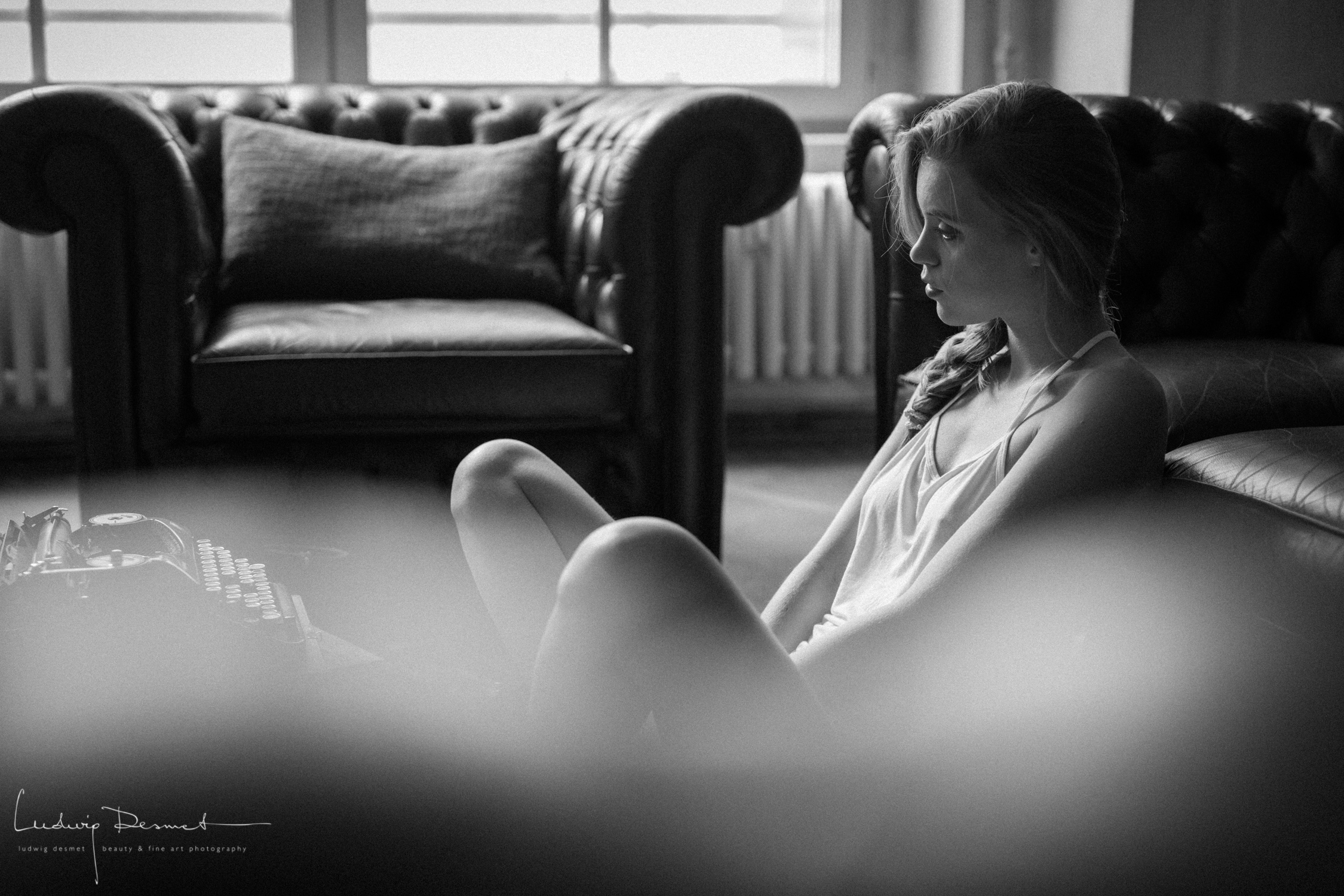 What I've learnt from the workshop:
Don't be afraid to shoot at higher ISO settings if you need to to keep your shutter speeds safe. Play with light to create volume and atmosphere. Get some music into your studio to set a good mood. Create visual triangles in your images for dynamic compositions. Use props to create a setting and invite the viewer to imagine his/her way into the story.
What I didn't agree on with Sacha (sorry Sacha, I think our styles are rather different, so the approach is different too): he told me to just have the model do whatever she likes to do, and what she feels comfortable with. I tend to interfere more with my model, and direct in certain ways (I also often work with non-professional models, maybe that's why. Pro models are very much aware of what they look like, and how to move to get good shots).
I was very pleased with the results of the workshop. I was happy to meet Rubia, who is from Brussels by the way, and I had a very pleasant day for sure! Thank you Sacha, thank you Rubia!
thank you for watching.