See here for part one – Glentrool.
Coming from Glentrool, and taking the ferry in Ardrossan late in the evening, I could spend a couple of hours at ease in Dunure, a very small fishermen's town a couple of miles south-west from Ayr.
That is one of the main joys of travelling alone, not being influenced by companions, to make way, or to discover more things on the go, but just decide for yourself when and where to stop. I had driven past a small road sign along the A719 pointing to Dunure, and then another one, and I saw the rooftops of the houses just along the coast, from this main road, so I decided to turn around and check it out. It proved to be the ideal midday stop. What you see in the pictures is Dunure Castle and surroundings, in some images you will see an island in the distance, (Isle of Arran). Some images of the harbour area, and the facade of the Harbour View Coffee shop, where I had lunch that day. It is the first place that shows up on Google maps when you zoom in on Dunure, and very well documented by pictures as well. Little did I know 🙂 They provided me with a fine meal, and a place to charge my cellphone. Lovely lady-owner, very friendly and servile.
Time was all overcast when I arrived, but with sun coming trough after noon. A very enjoyable time there. I shot one roll of Kodak TMax400 with the Rolleiflex 3.5 6×6 camera. So here you see the entire film, I have not made a selection, you see what I've seen and what I've shot. Lab developed, home scanned and digitally redeveloped in Adobe Lightroom. You'll notice some scratches on the left side of the images. These are probably from the lab, that's why I decided to start developing film again myself. Oooo, it's been like 25 years, exciting 😀 … (edit: scroll down for the link for part III)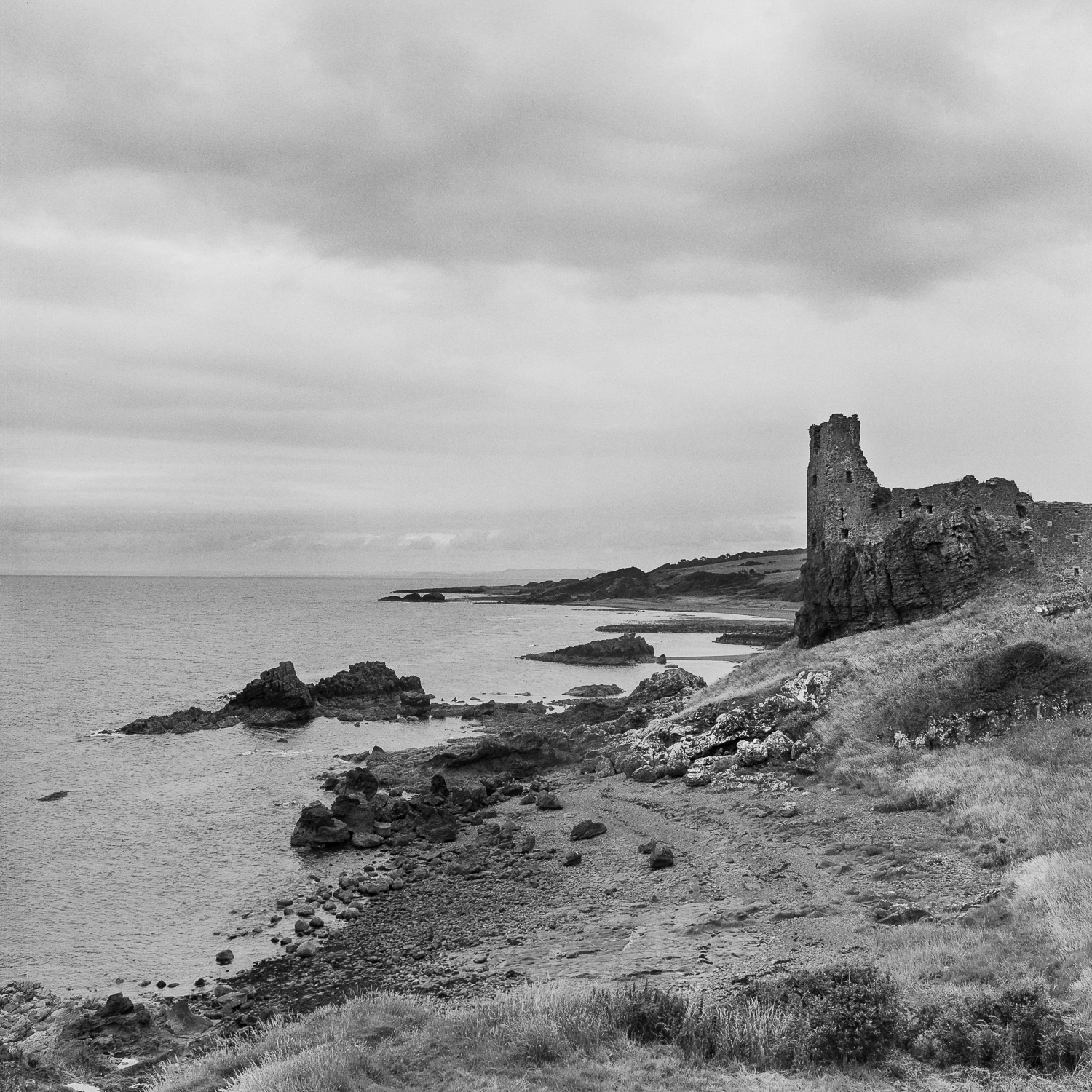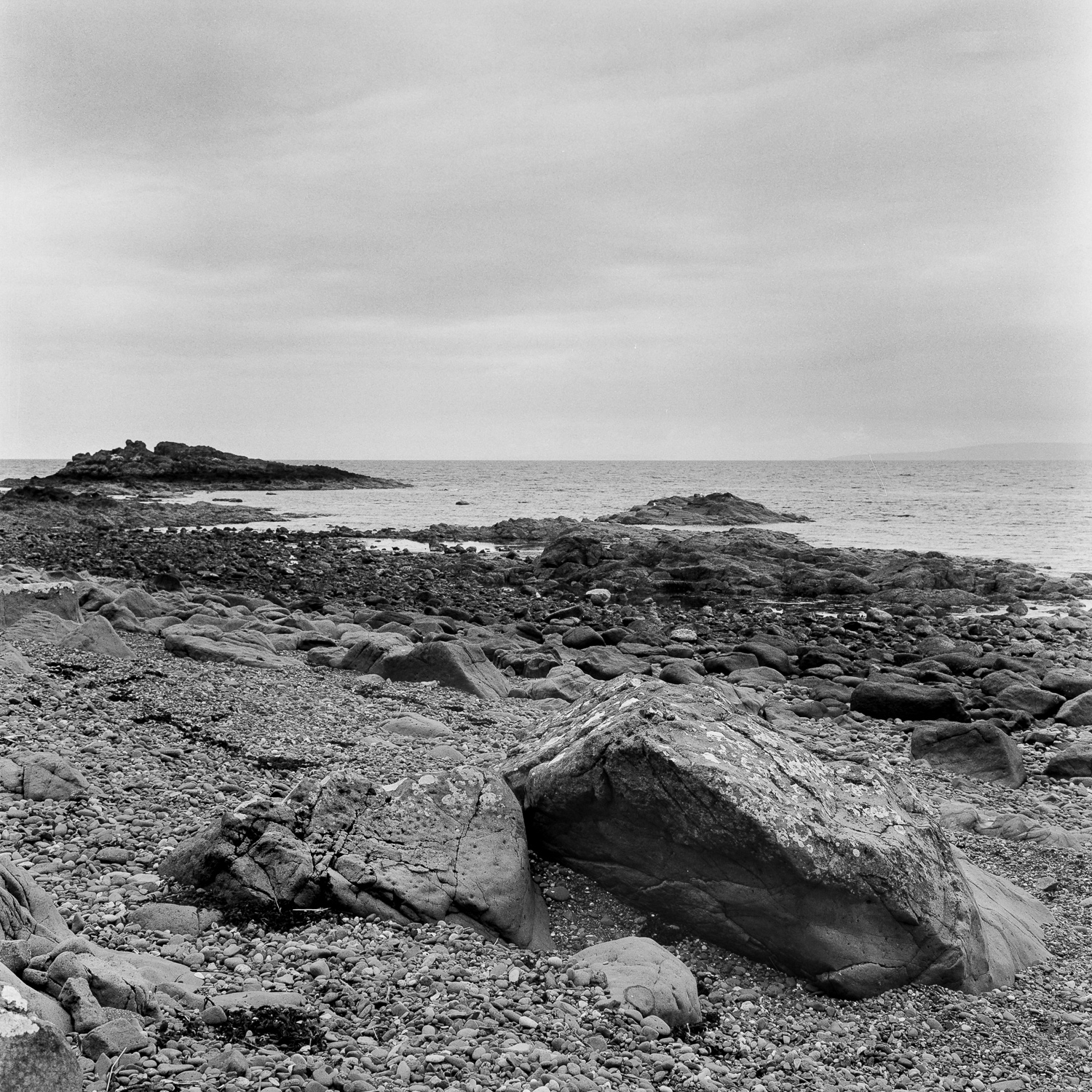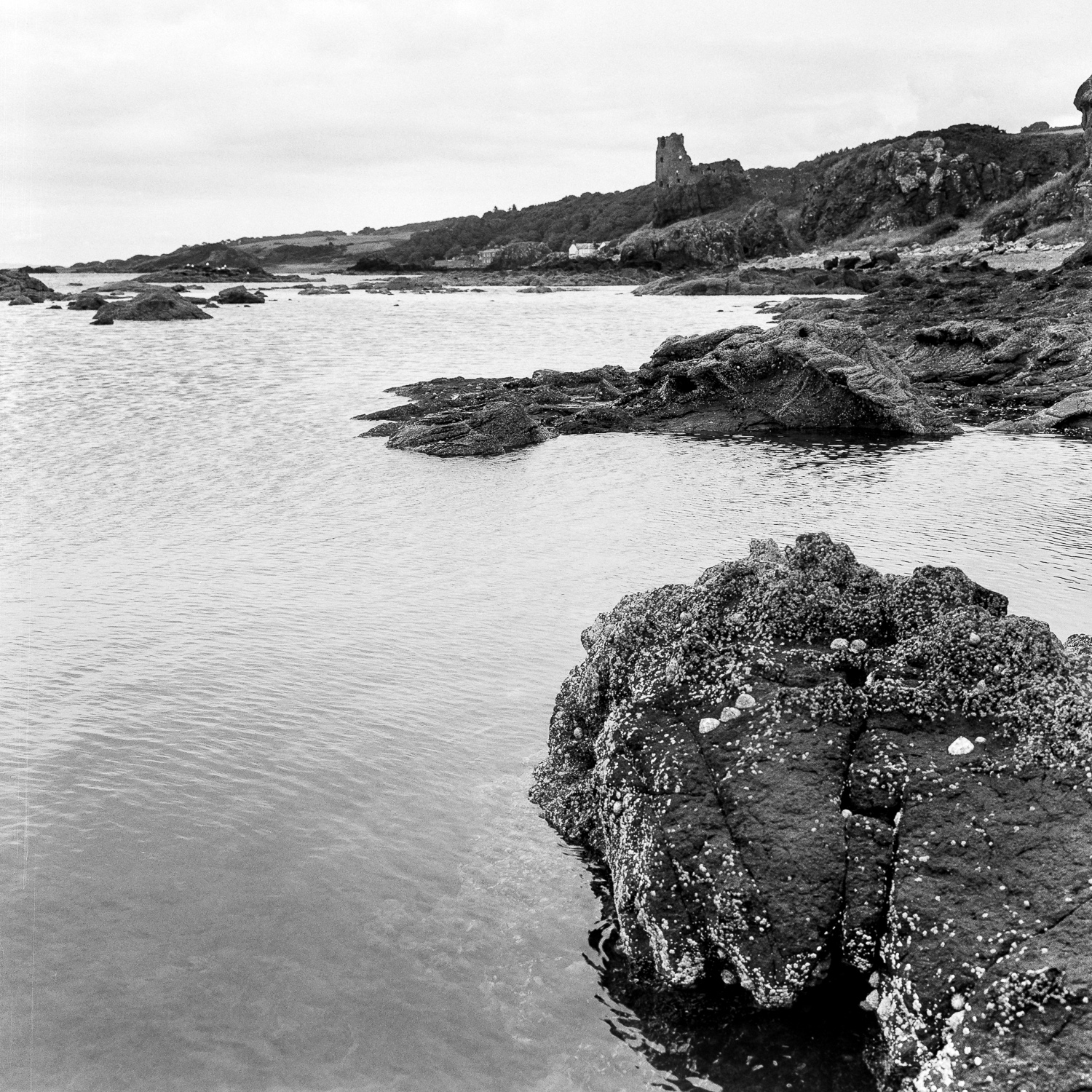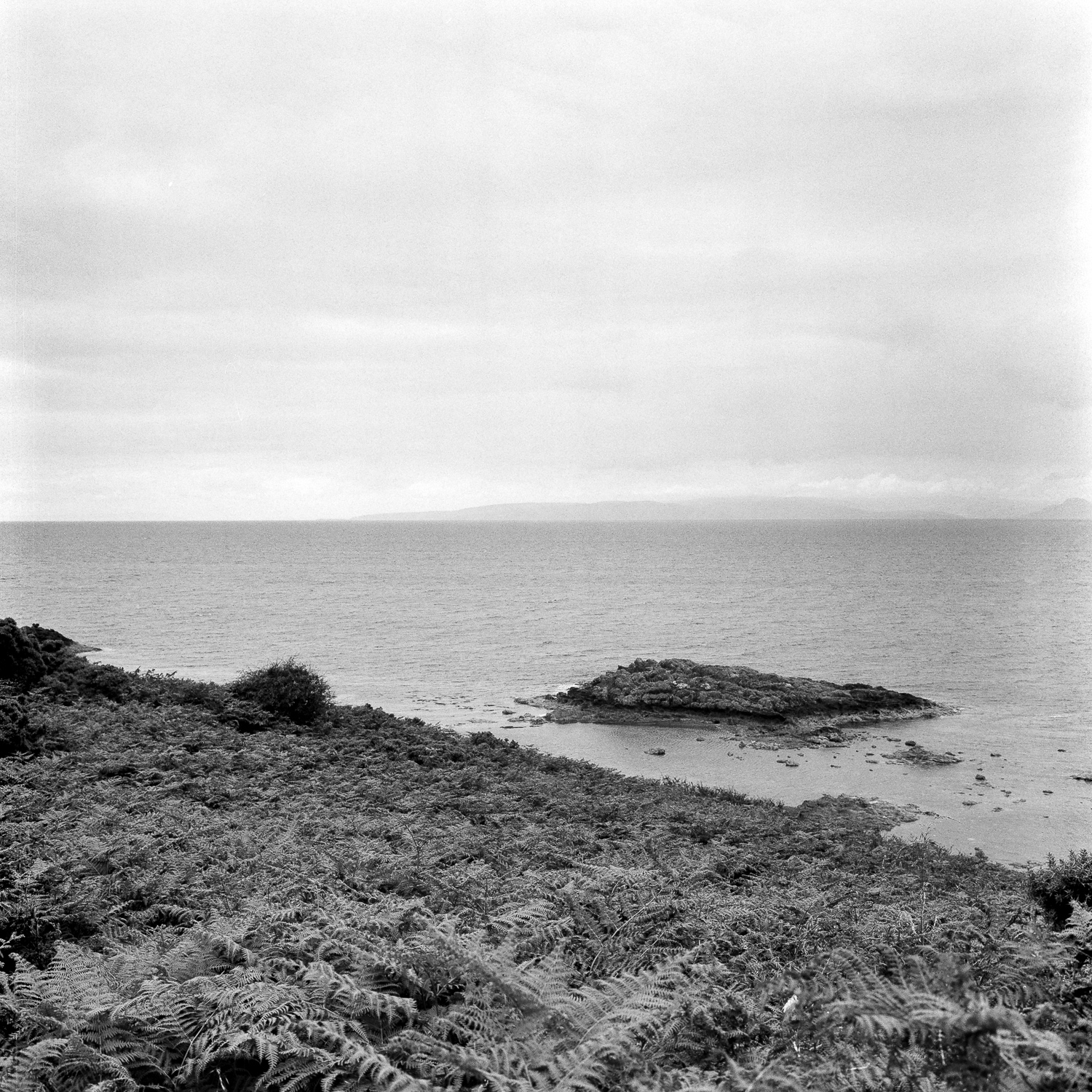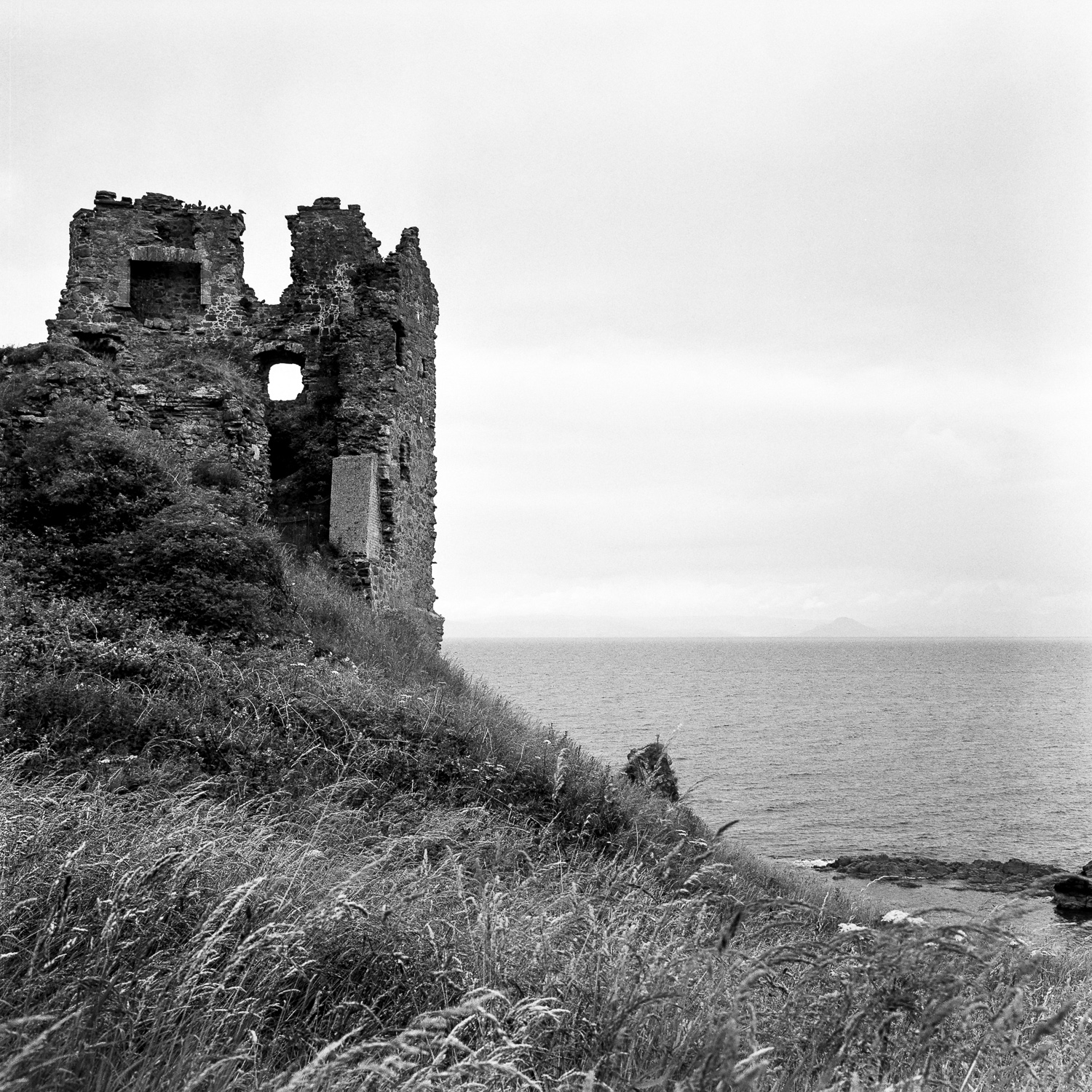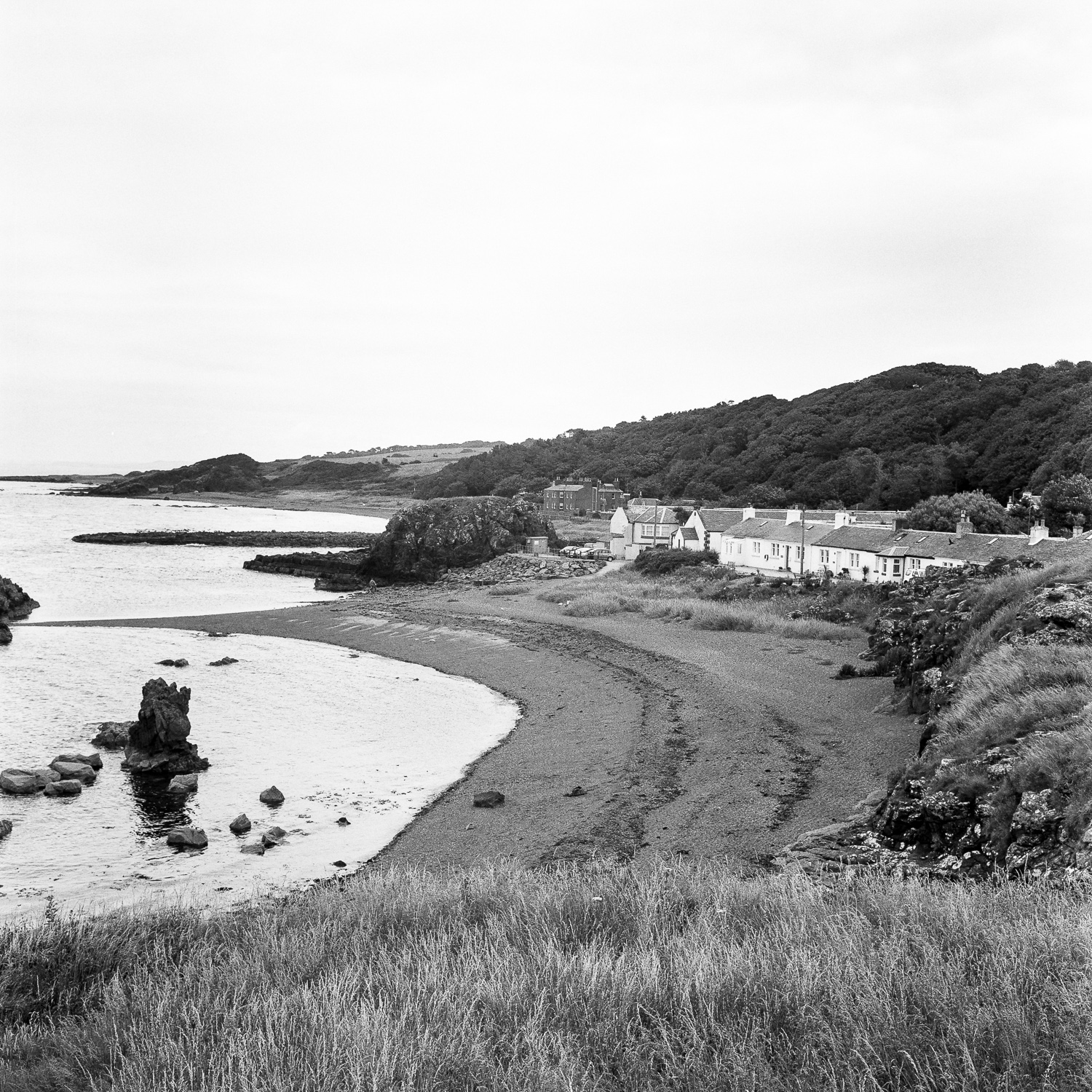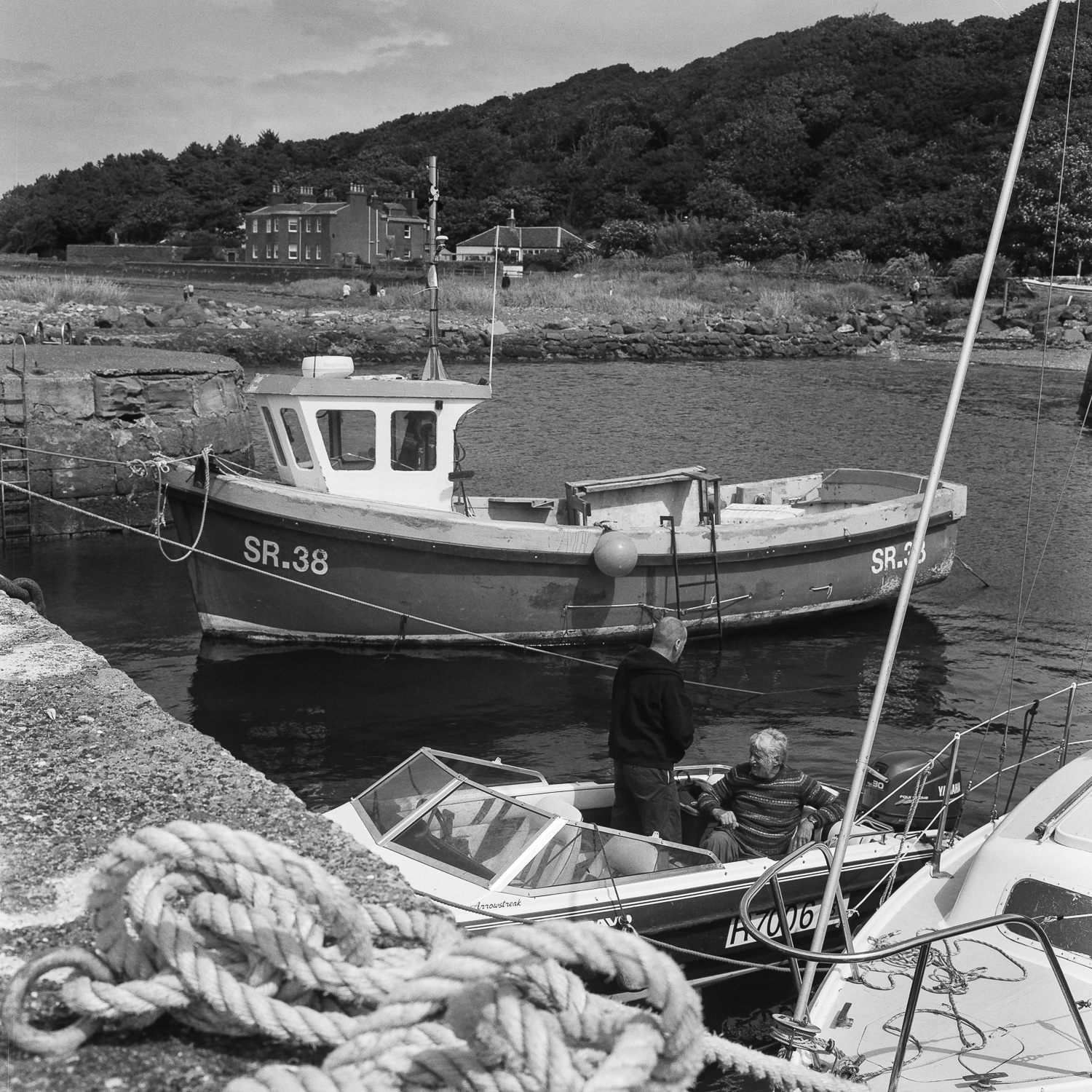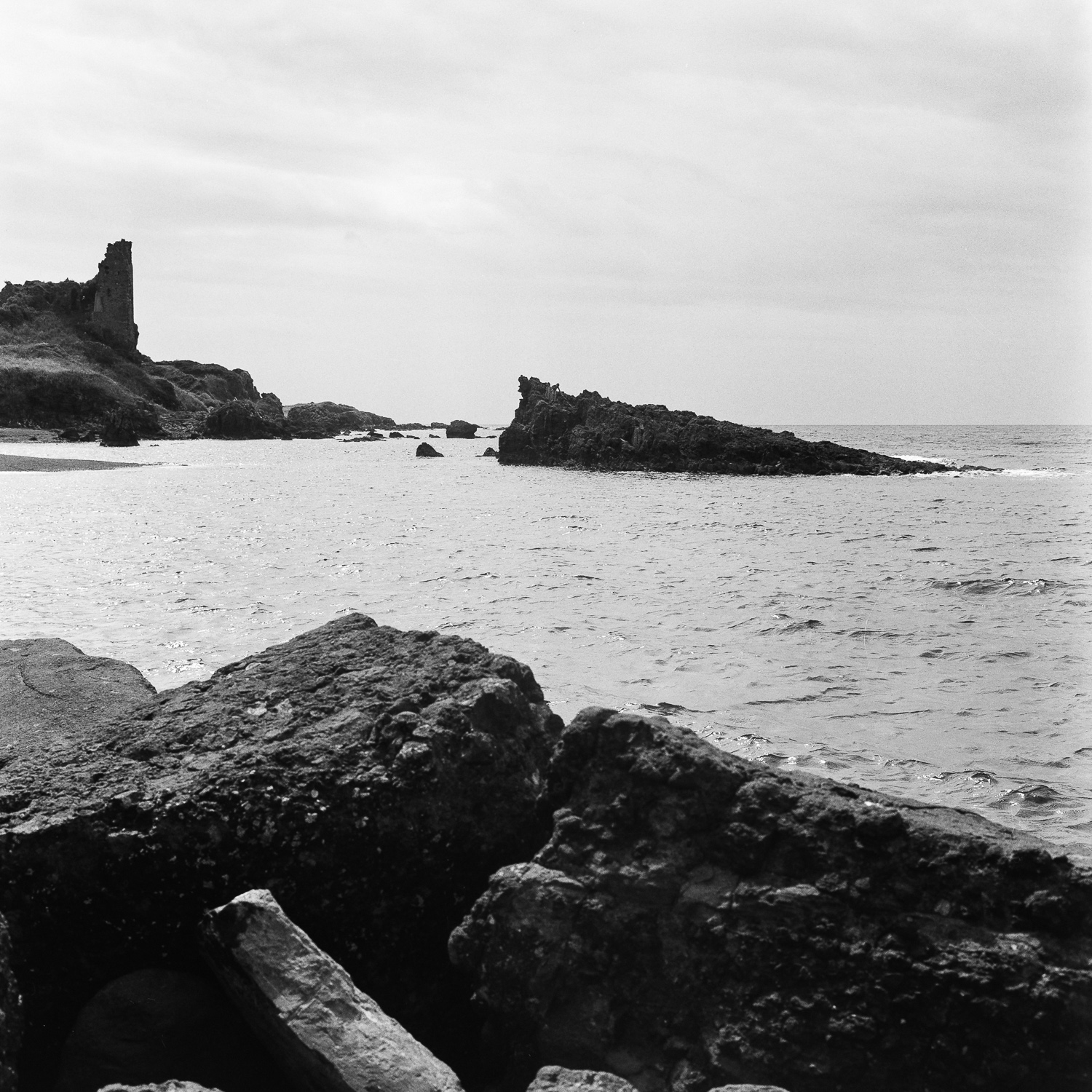 part III of this series, another roll of film shot in the harbour of Ardrossan