I have been on a motortrip to Scotland last summer, and I had quite some doubts for taking the Rolleiflex (analog camera from the late 50's) with me, for sake of luggage space, camera safety, etcetera. I have to say that it gave me a lot of pleasure during my trip. It helped me to literally stay still from time to time, and to take the time to enjoy the landscape.
I have stopped in several places with the aim to shoot an entire roll of film in each place.
These images are from my first picture stop.
This place called Glentrool, and Loch Trool, and is located in Galloway forest park, Scotland. Here I shot a roll of Kodak Tmax400 film on a late sunny evening, I had pitched up my tent, cooked a simple but welcome meal after a day of riding (from York that day, over Barnard Castle, trough the North Pennines, along the Hadrian Wall into Dumfries and then Galloway forest park. The bike was filled up with gas for next day and I had some time left before the sun would set. First some images near the Glentrool Visitor Centre, just next to the river 'Water of Minnoch', where I met the first midges, then up on my motorbike again I followed a small and bumpy road up to Loch Trool. Despite literally a million midges by the lake, I kept going 😉 . I had my mini tripod with me on the trip, and a wire shutter release, so I could shoot till late in the evening (the lake shots).
there's more to come from this trip, stay tuned.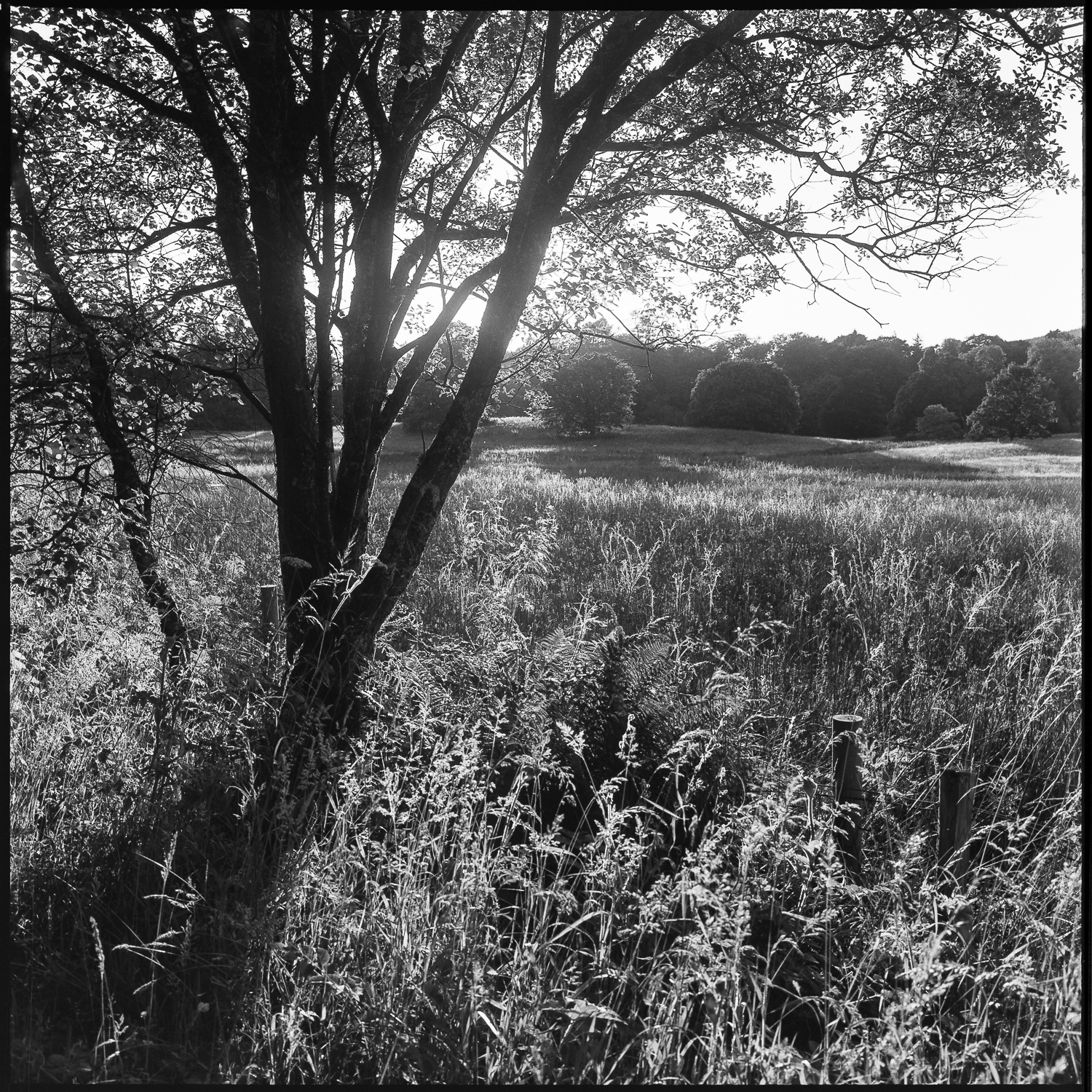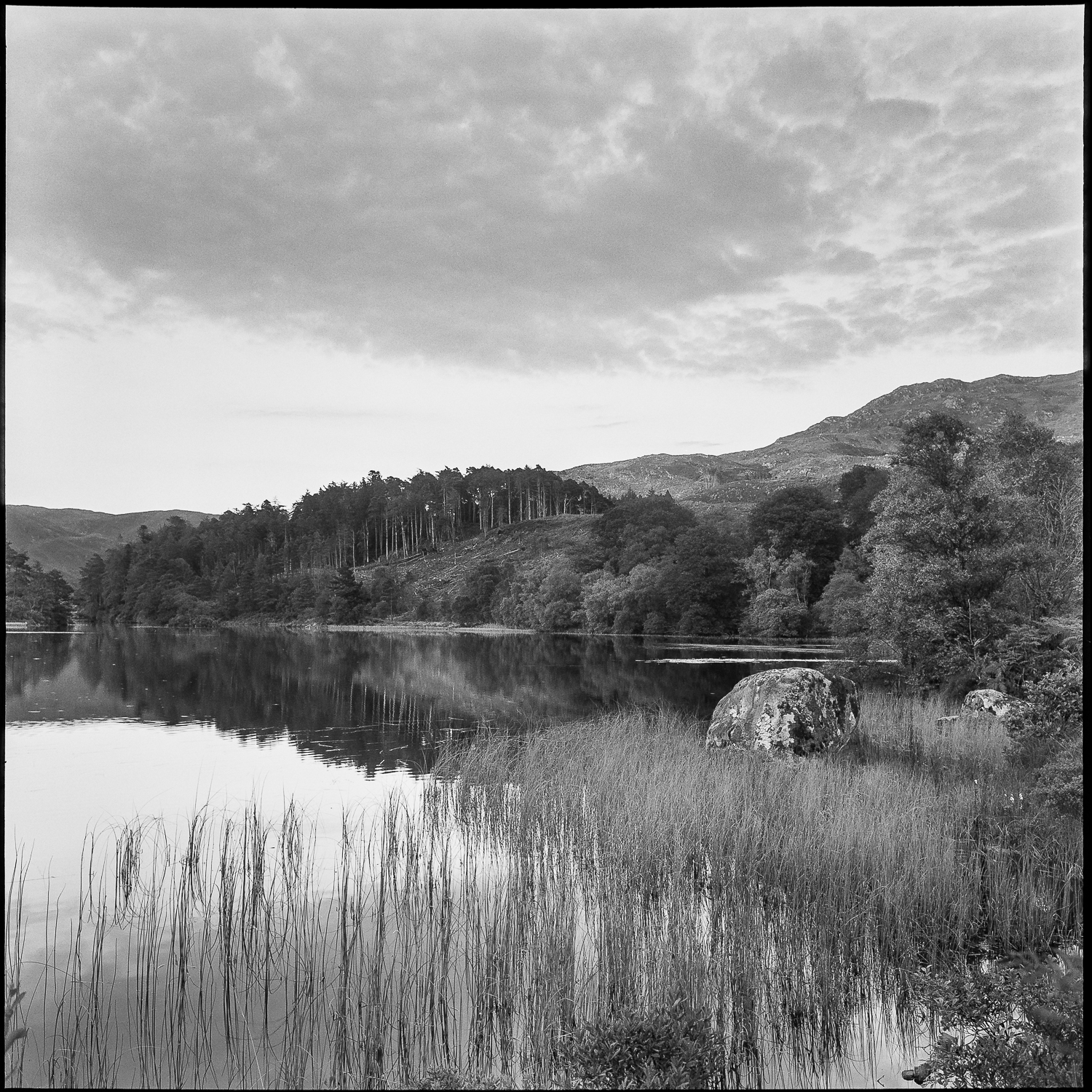 All images shot with Rolleiflex 3.5 on Kodak TMax-400 film. Shutter speeds and aperture settings vary.
thank you for watching,
Ludwig