well yeah, next to beauties of the human race, I also tend to have a certain adoration for mechanical beauties. …
Early november I was strolling the Paris Boulevard Beaumarchais, to look for camera shops, both secondhand an new, to see if I could find some information on view camera's and to look out if there was something else that interested me, when I came across the Harley dealership situated in this same boulevard. I'm not especially fond of this particular brand of motorbikes, but the boulevard seems to have almost as much motorcycle dealerships as it has camera stores. I happen to like both equally 🙂 . I am however quite charmed about the beautiful finish of the Milwaukee brand, with the chrome, the air cooling fins, the valve push rods and so on. This is mechanics and beauty, and it expresses both power and lifestyle.
I just snapped a small detail of just a random bike parked outside, probably a customer's bike, before or after servicing. It is in that understanding not polished and it has some weather marks on the chrome, let's say it's alive.
I took this picture with my Rolleiflex TLR, probably older than the history of the 'low rider' Harley Davidson model. Square frame image format, which I like the best. Image shot on Kodak T-Max 400 film, developed in Ilfotec 29 developer.
For the noobs, 107 cubic inches is the cylinder displacement volume of this particular engine, or 1753 cc, in other words, this is a big engine for a motorbike. It has plenty of torque, and as we now from H-D, "more than enough" horsepower.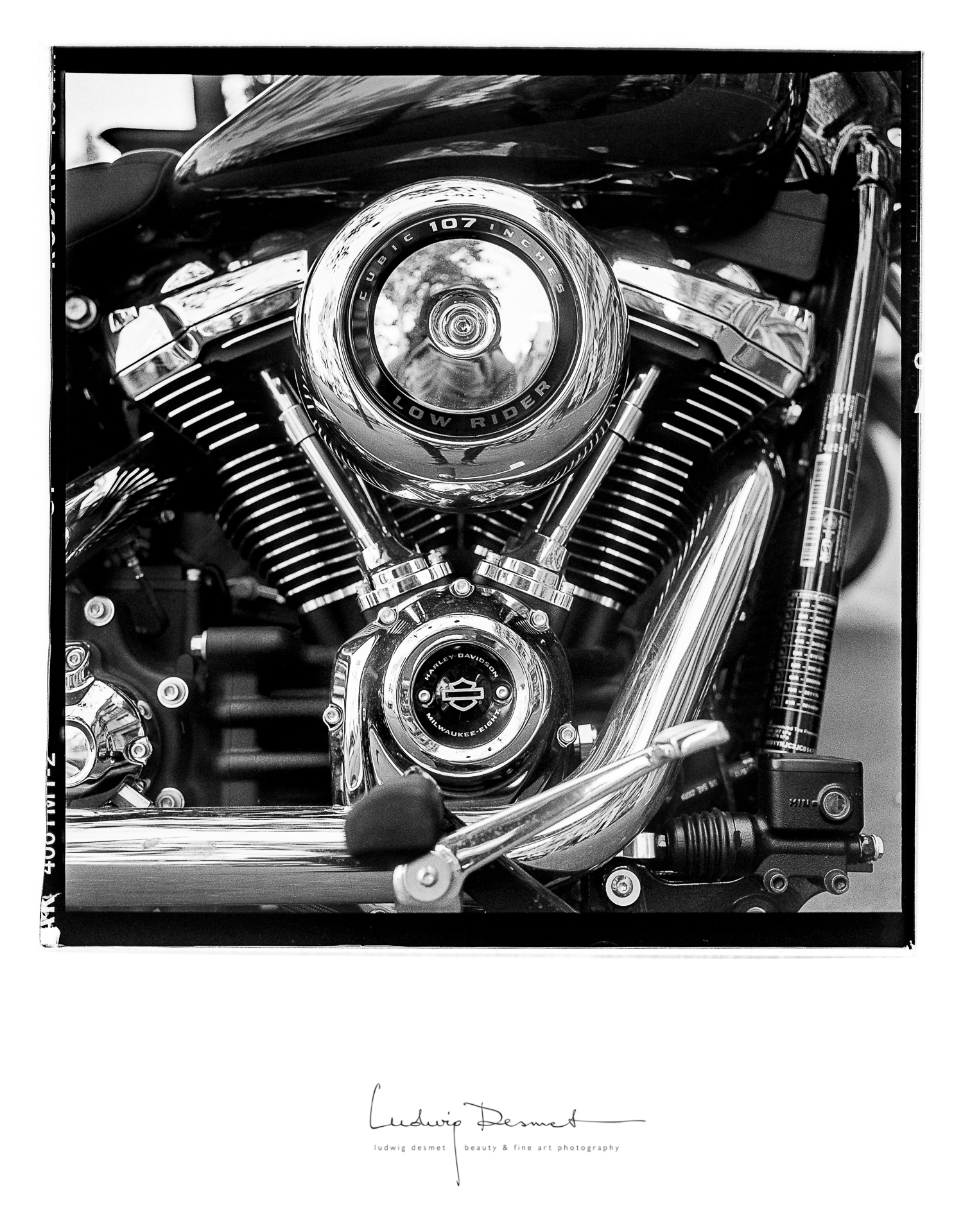 thank you for watching and reading, come again soon, I have other images from Paris that I would like to show you.
Ludwig