I had a hard time figuring out how to pose Riona in the bathroom, but once I decided to get her feet warm in the bathtub, things all became simple. See this link for a behind the scene's movie from this shoot: BTS with Riona Neve.
Not only is Riona a charm to work with, she also has a wonderful figure, and we worked out some fine poses in this setting.
These are my favourites from this series, I hope you like them as well.
The light is not modified in any way, there's the large visible window at the left side, there's a similar window right from the bathtub. This semi-back light gives a very fine definition of the volumes on the body. The windows are tinted slightly green, I left the image colours to reflect that in the final developing. It matches well the green curtains and wall colour.
image settings below,
cheers,
ludwig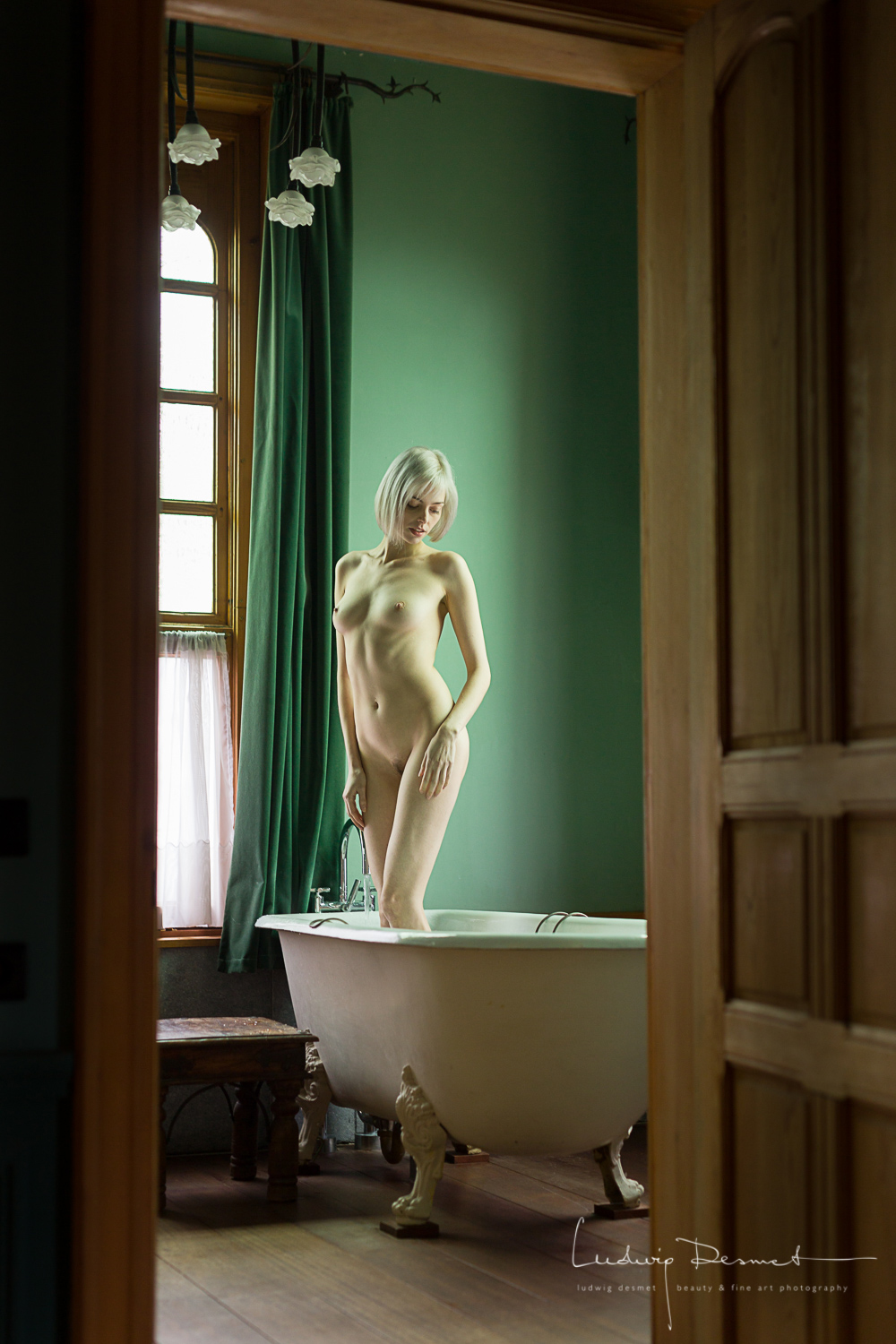 Canon 5Ds with Sigma 50mm f1.4 DG A
1/30s f2.0 ISO400 – beware of camera shake!!