I shot this entire day with my 60 year old Rolleiflex camera. Kind of stressy and awkward feeling to get home with nothing but some rolls of film. … I only found out in the evening that I didn't even have a memory card in my digital camera. … I must have had some kind of enlightenment when I decided in the morning to go 'all analog' that day.
You've only seen a single image from that day I believe. You'll find it here: way too hot today, as a good reminder of the hot summer days we had last august.
Arrived at the Kunstberg in Brussels, Erika found a quiet spot to change clothing, helped by my wife Nathalie. We decided to go for a fashion-like look for this set, a nice blouse, and a sheer-like pantalon, wide and transparent, and the complementing high heels to finish things off. We generated some buzz amongst the people passing by '… it must be someone famous, but I don't know who … ' was one of the comments whispered by spectators. I'm not sure if they where talking about me or about Erika 😉
All shot on Kodak T-Max 100, Rolleiflex 75mm f3.5 Planar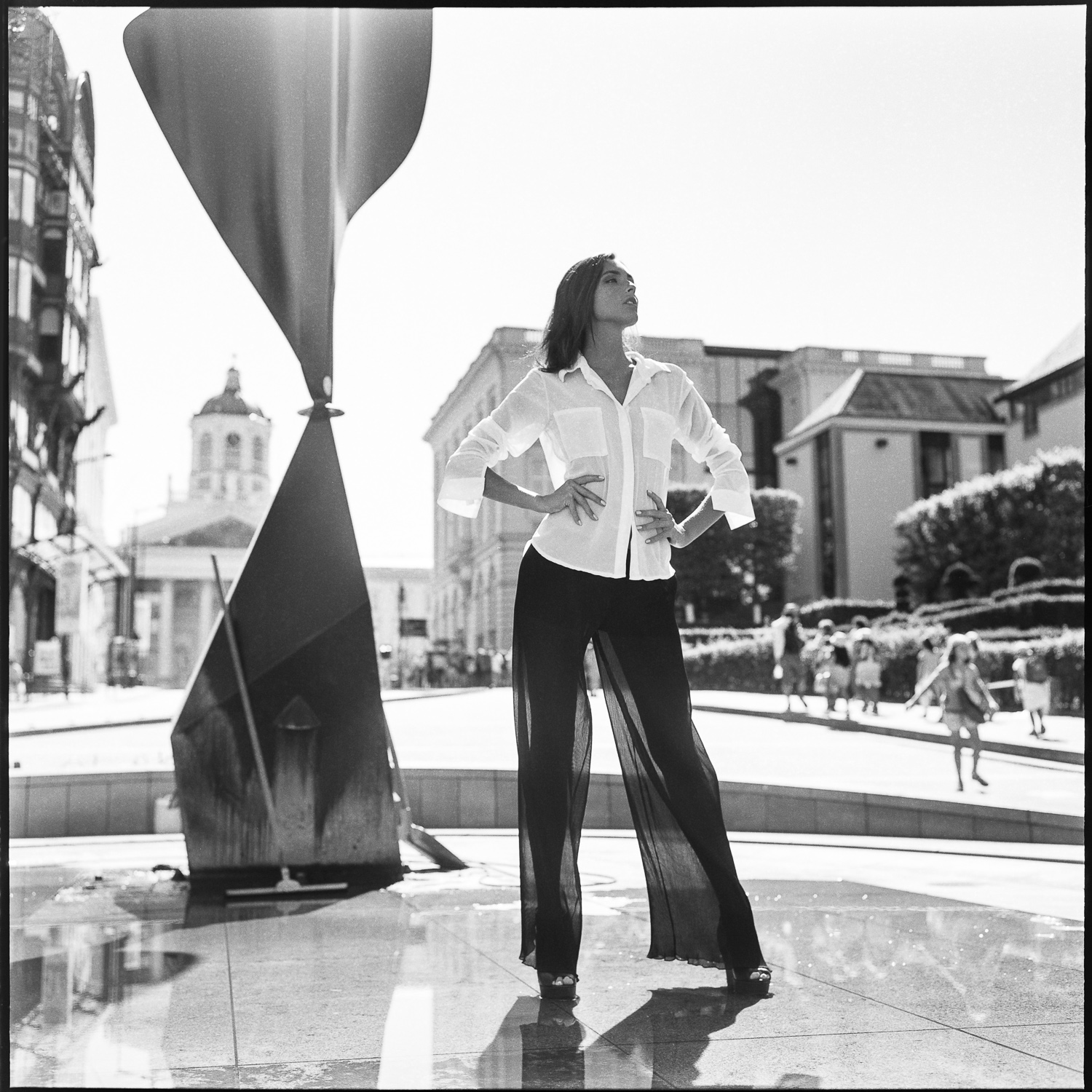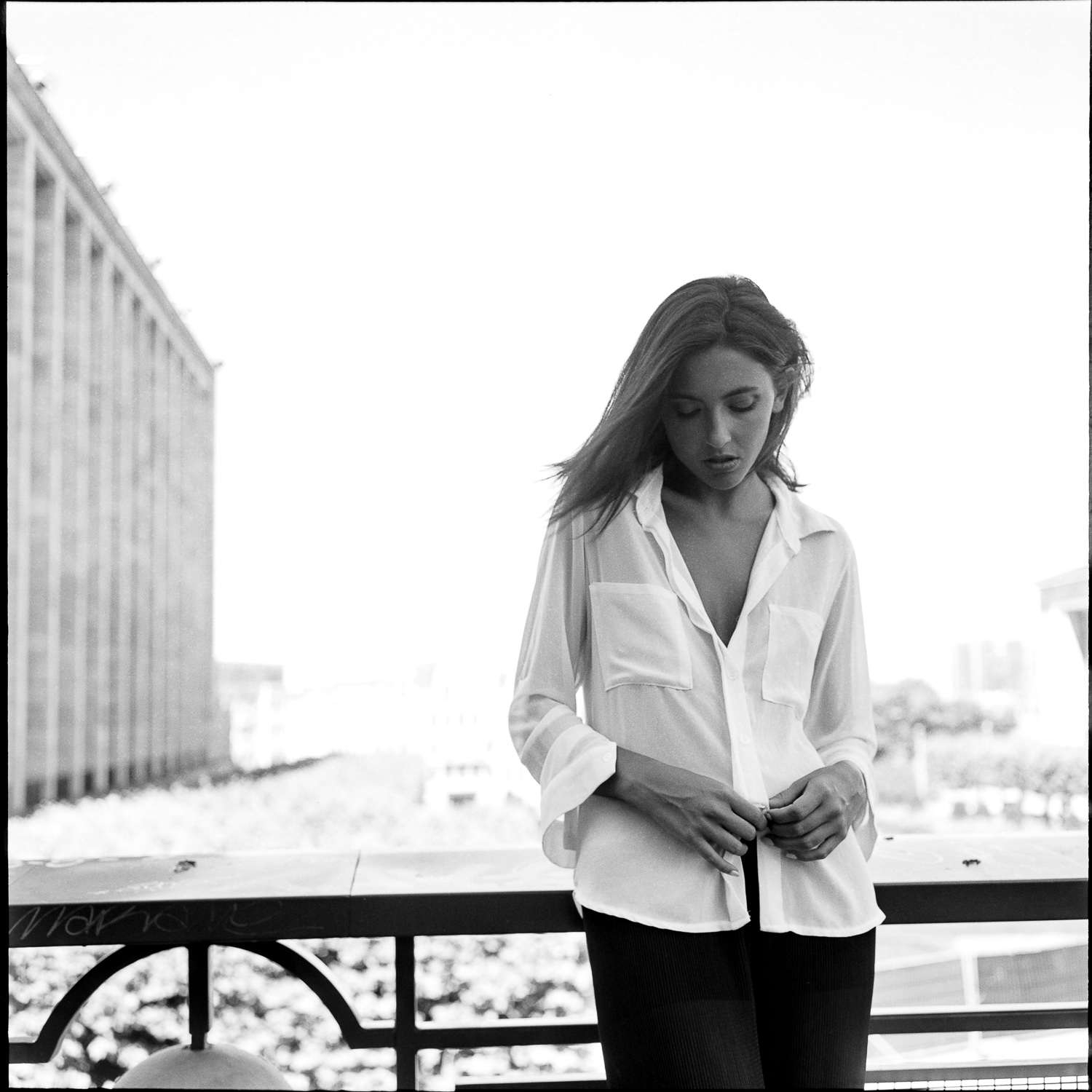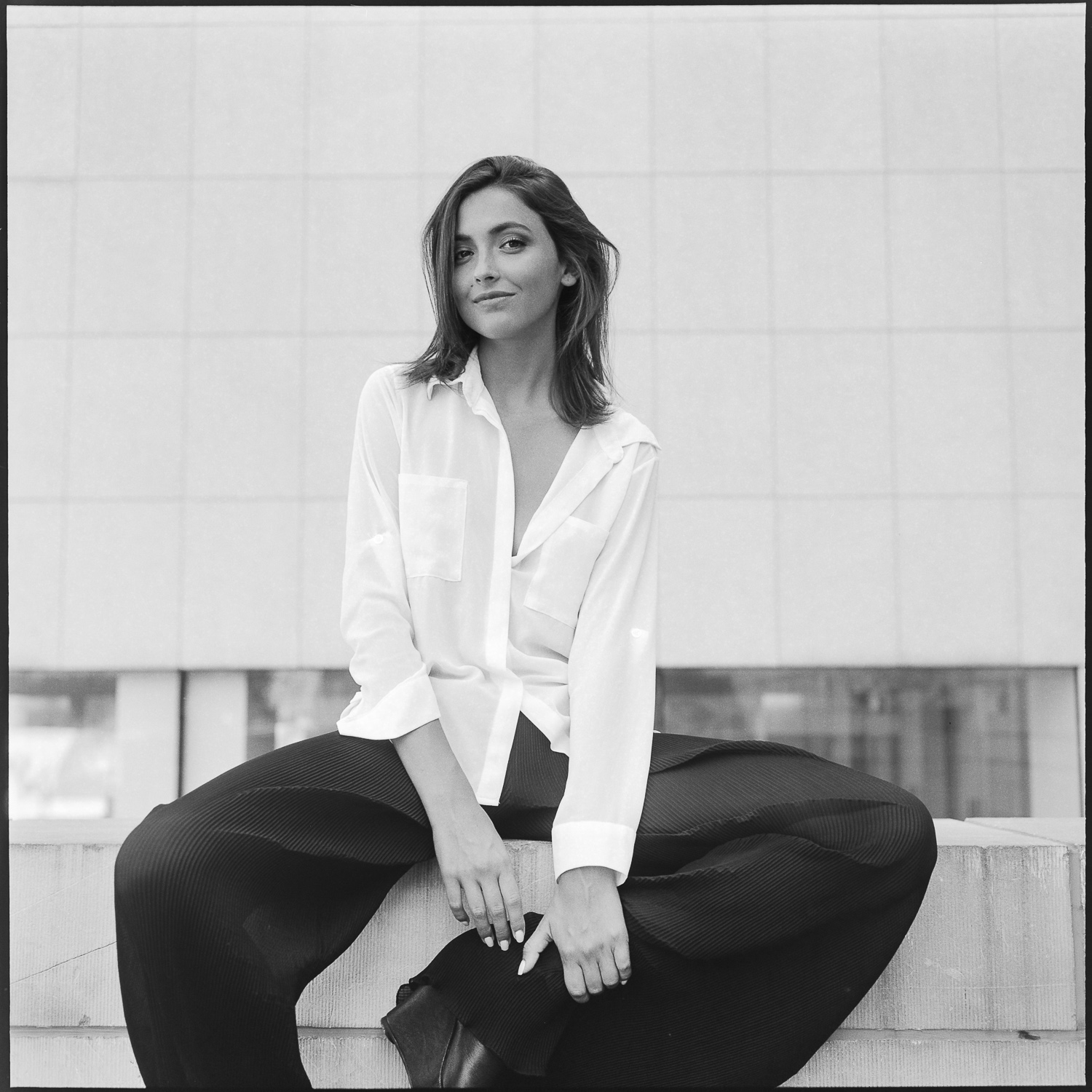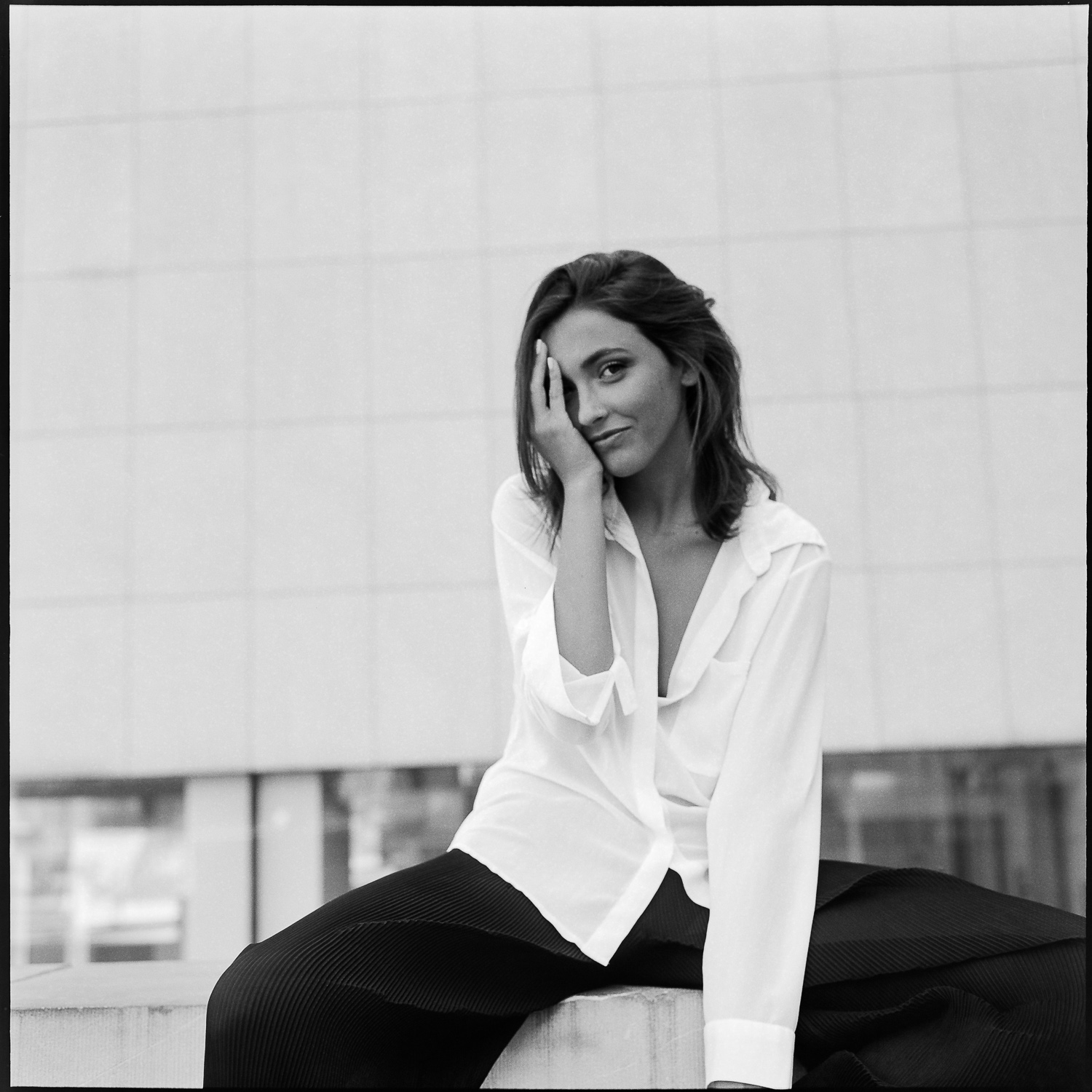 thank you for looking, I enjoyed very much working with Erika, she enjoyed the good weather and the fine ambiance during the shoot, I hope you enjoyed looking at the results!
if you have any questions, requests, if you would like to book a shoot for your partner, buy a print of my work, pls don't hesitate to contact me: ludwig -at- ludwigdesmet.com
thank you for passing by, I have some more with Erika, as well as with Rubia, Victoria, Clea, and some other girls … 🙂
ludwig