we love Paris,
this means, Nathalie and I often go to Paris, and the more we go, the less we prepare our visit. We started using the 'Vélo'lib' bycicle's (the city's own public bycicle's), an ideal means of transportation if you are not too scared to move along the traffic. (which can be 'busy' at moments)
this allows us to travel criss-cross, without limitations of public transports, and with the advantage of staying above surface (unless metro, which also has good service in Paris, but tucks you away underground).
I decided not to take a digital camera with me, and only look for opportunities with the twin lens Rolleiflex I have. It makes you less visible as a photographer, because you have a completely different body attitude (bent over looking from top into your camera) so people don't notice you as much as they would when photographing with a reflex camera.
a first series of images I thought worth looking at:
 – (try to) follow the bride –
 – Georgio Moroder is coming to town, but the letter spacing needs some fine tuning –
 – Fondation Louis Vuitton –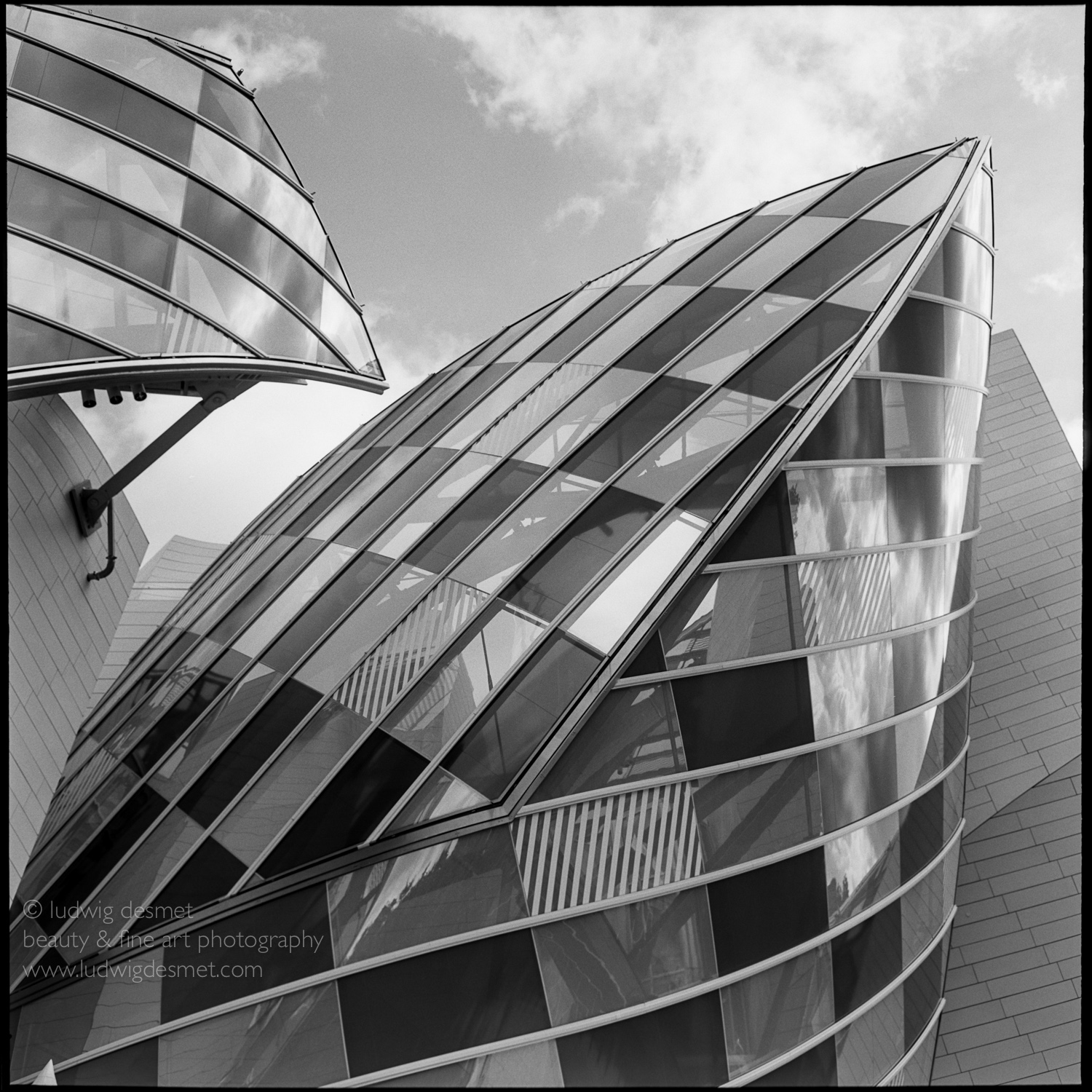 – a book worth reading –
Rolleiflex 3.5 TLR with Ilford Delta 100 Pro film.
thank you for watching, see you soon for some more images
ludwig