from the shoot – and exhibit at Baudries Castle – Dikkelvenne
 – Jane –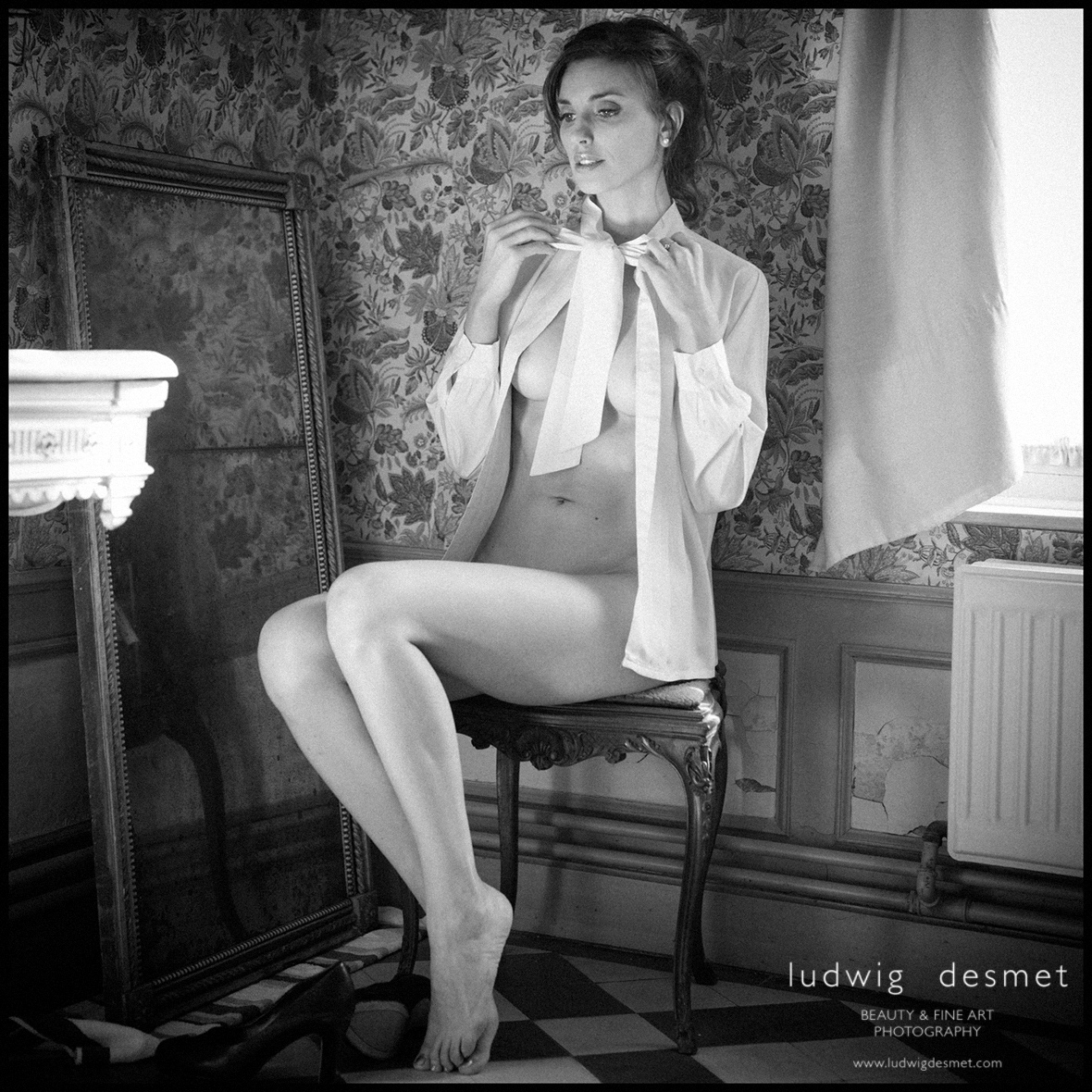 Canon 5Ds with Sigma 50 mm f1.4 DG A  –  1/50s f2.5 ISO 160
Model: Jane, Hair: Nathalie, Make up: Heidi.
Although the place was one big transformation site, we managed to do some really nice things up there. Enjoying a wonderful bright day and using some of the original interior elements as a decor, both Jenn and Jane proved great models. Thank you Jane, thank you Jenn. A lot more images of this day will follow in the coming weeks.
A big thank you to the owners of the castle, for letting me work there, and for their hospitality, both for the shoot and the exhibit. The exhibit is over, some of the images can be seen at 'Het Godshuis' – Sint Laureins, till the end of August.