The mansion has 4 levels: a ground level that is fully restored, and fully equipped with furniture, curtains, beautiful light fixtures etc. A first level that looks like someone is currently moving in whilst doing a rebuild, with plaster on the walls, cables hanging from the ceilings, water pipes on the floor, just simple light bulbs protruding from above where the sink is supposed to be etc. … Another level that I call the attic, with dark rooms just below the roof. No plastering at all, you can directly see the roof structure and the shingles on the roof. There is also an underground level, which I haven't used yet. Its cold, dark, dirty and damp. Nothing nice really, oh and it has doors with bars, maybe those might lead to something.
I love using the dirty textured walls as a background in contrast to my models. Sometimes my models get a little bit textured too, by standing against the walls, but mostly they don't care. Lisa certainly didn't care too much.
A jeans short and a loose tank top. Lisa needed nothing else.
All natural light, 24 mm (first one only), 50mm and 100 mm. Canon 5D II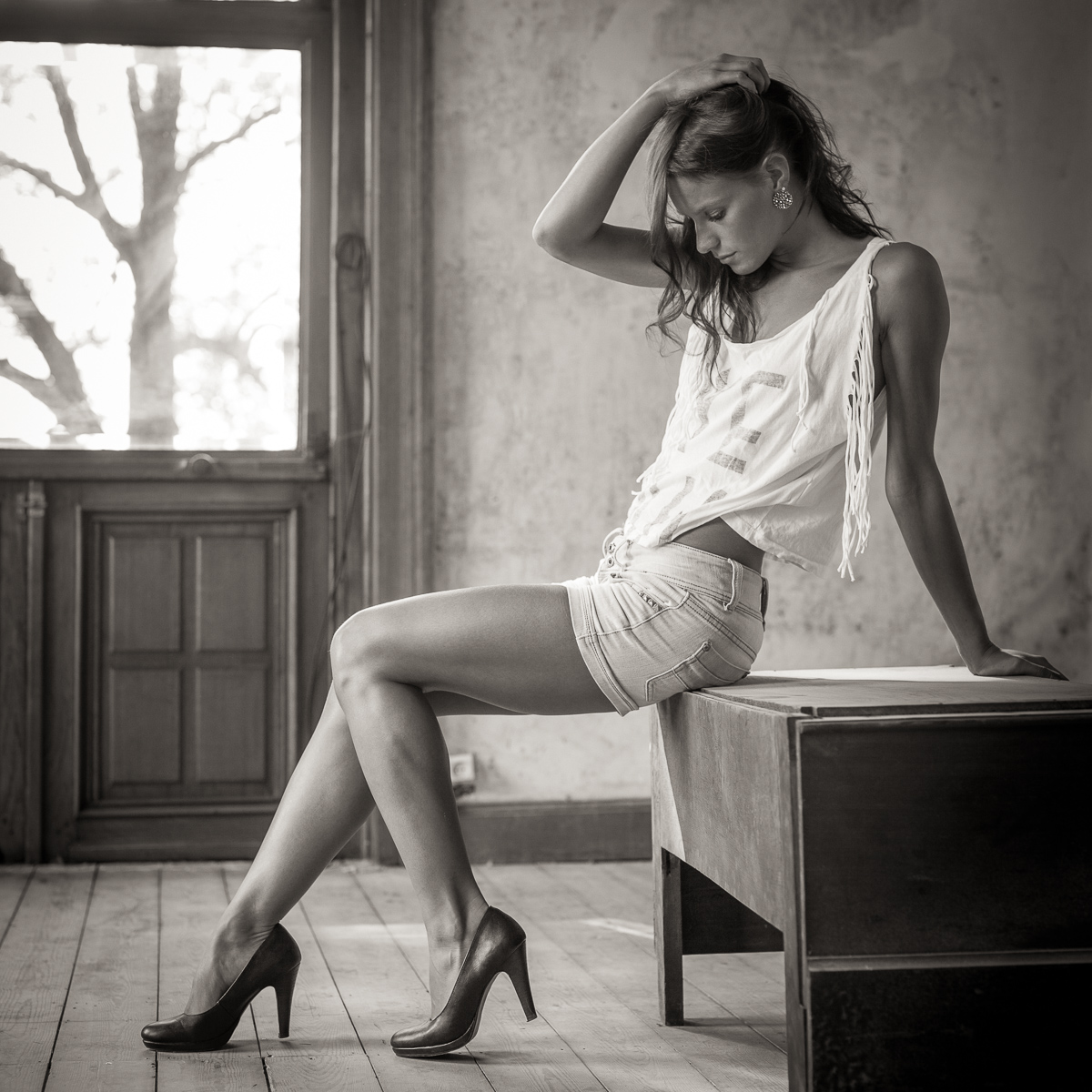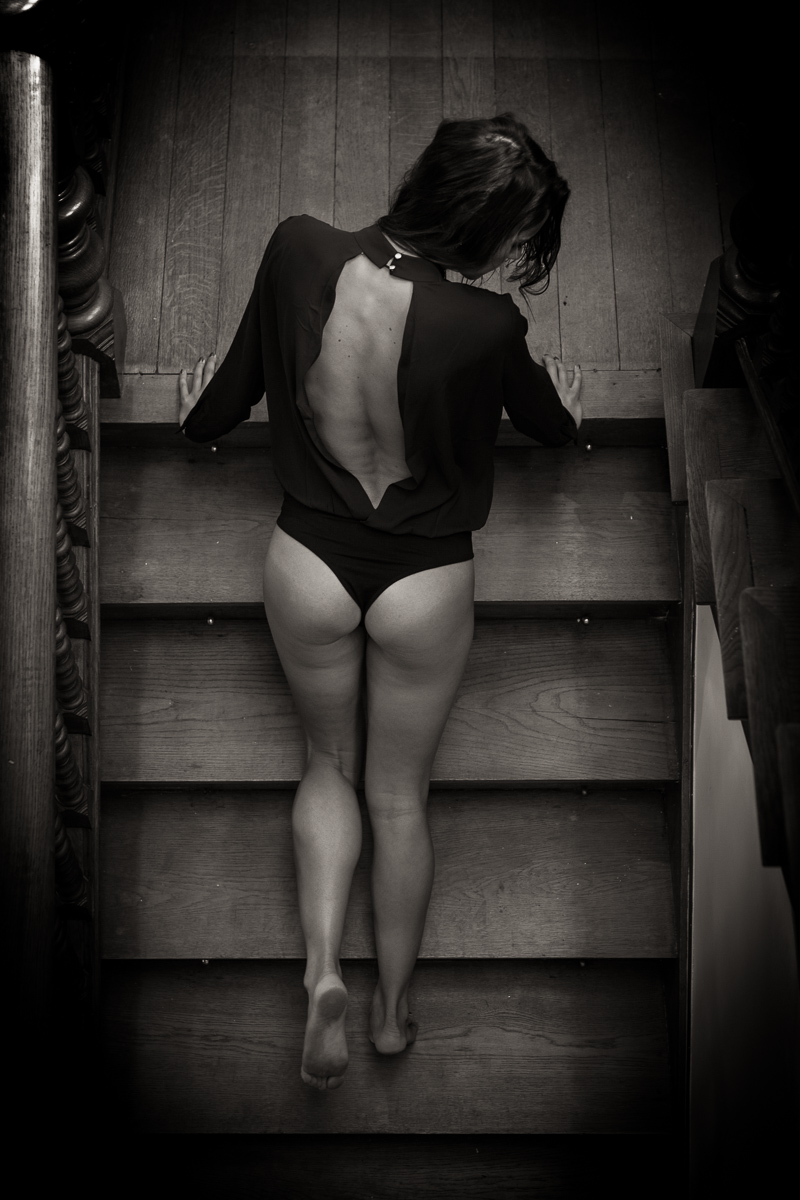 thank you for looking, share me your thoughts and come back again for part III really soon.
Ludwig