Hi,
I launched a call for models on my Facebook page last week, for some test shoots in my studio.
I'm not really fond of studio work, but that might probably be because I'm not familiar enough with it, so time to work on my skills.
I'm not really into white studio backgrounds, and brightly lit models, so I went for some kind of low key approach. I feel more like keeping some mystery in my images
Sharon was one of the models that volunteered, she's from the same town I live in, so we can easily fix a render-vous (a get-together) whenever time allows.
I had worked with her in these shoots: Model Sharon – fall and model Sharon I think we both learned a lot since. I'll leave that for you to judge.
So Sharon was here last thursday afternoon. We worked some different settings, for about 2 and a half hours. I worked a lot with indirect light on the side facing the camera, and just some backlight directly on my model.
The light setup for the first 2 images looks as follows:
One softbox light left of my subject, as high as my light tripod goes, aimed towards the model and covered all around by a black cloth to prevent light spill on the background. The background is a black roll of paper, not white as indicated in the diagram
One big reflector panel at the right side of my model, simple styrofoam, aimed towards the model thus bouncing back light of the softbox.
Gridded and partially covered (with a cloth) torch to the right, aimed at the background, for the soft spot of light on the background.
Model is sitting on a wooden plank, suspended by two shelve racks I normally use to pile up my studio gear.
I used some additional black panels and black cloth to prevent too much light to bounce around in my small studio.
The images were all taken with Canon EOS 5D II and 85mm, 135mm and 50mm Canon lenses. Settings vary.
Don't forget, all images are clickable for a bigger version.
the other images are with different setups, all based on the same theme.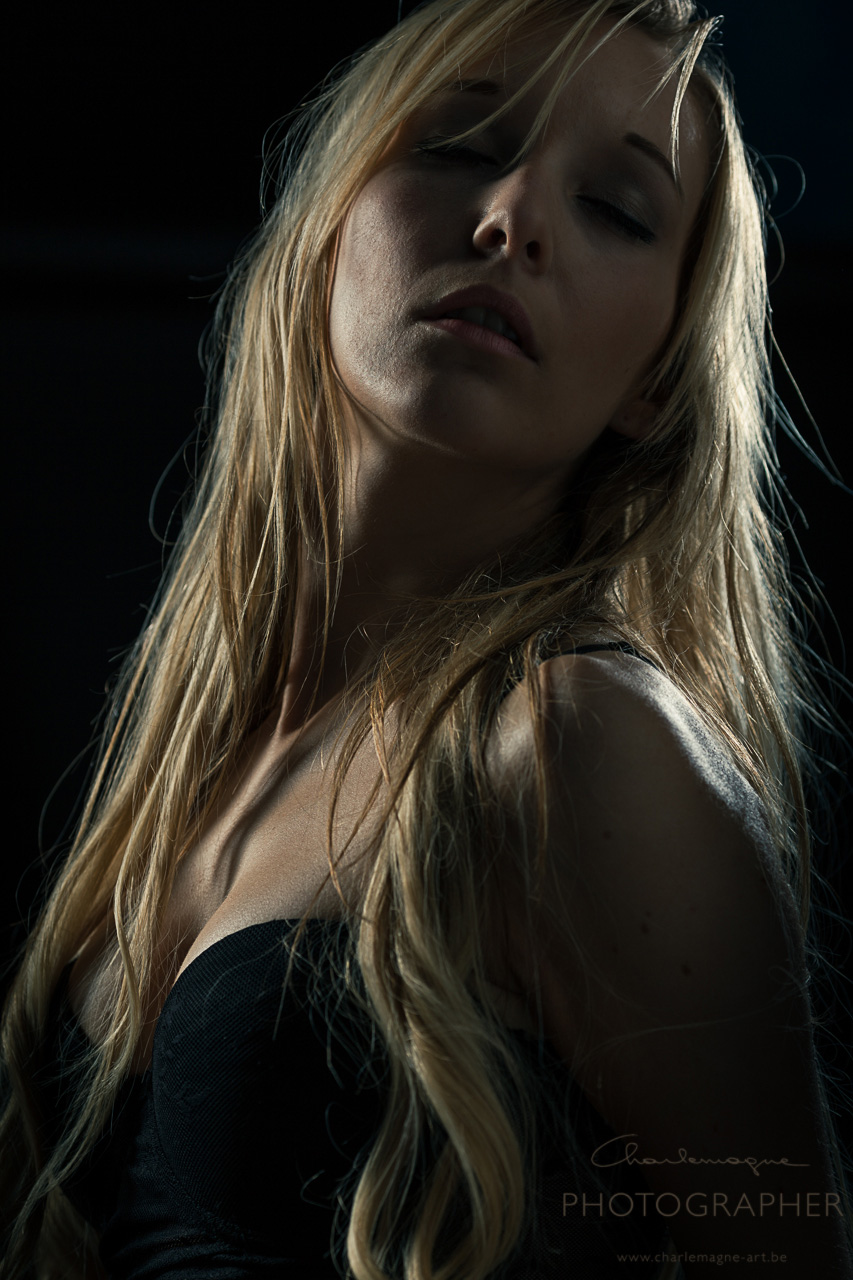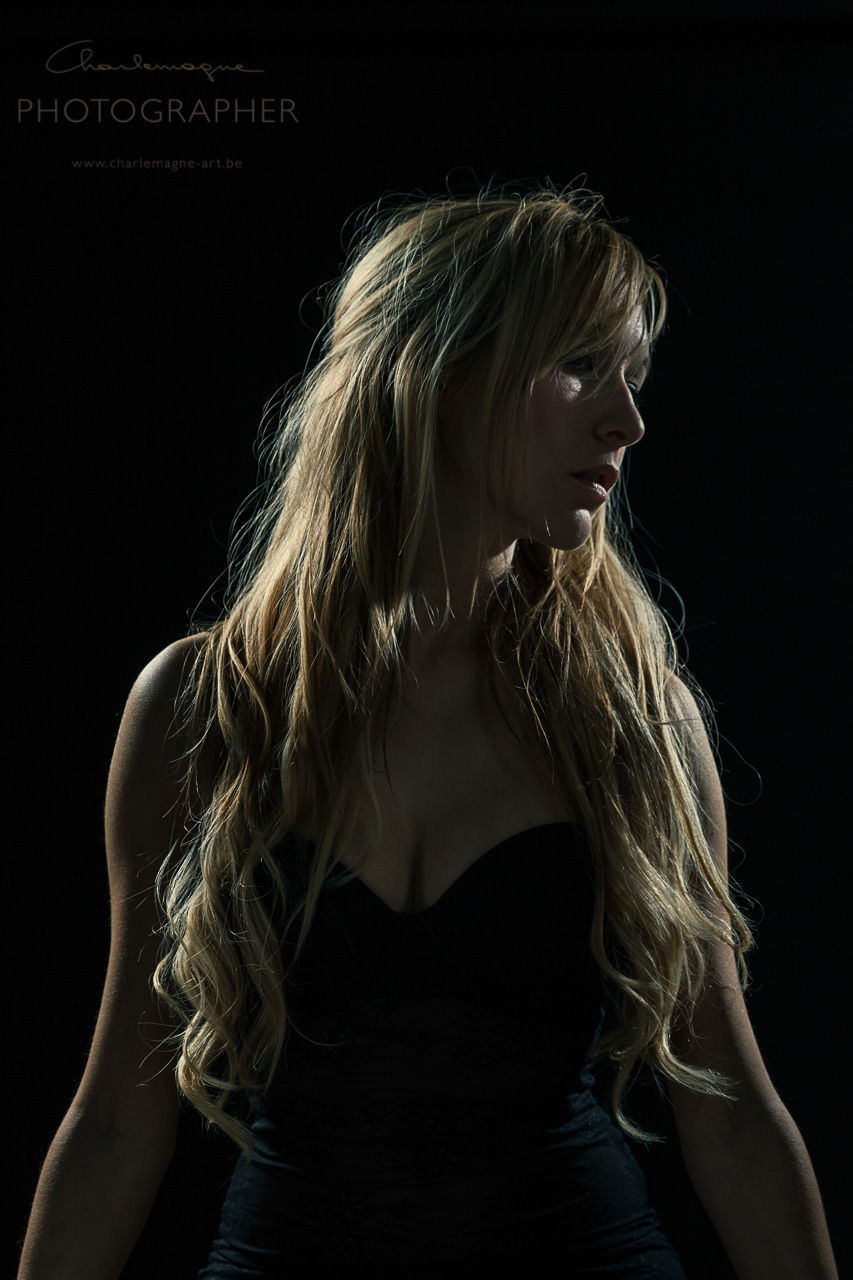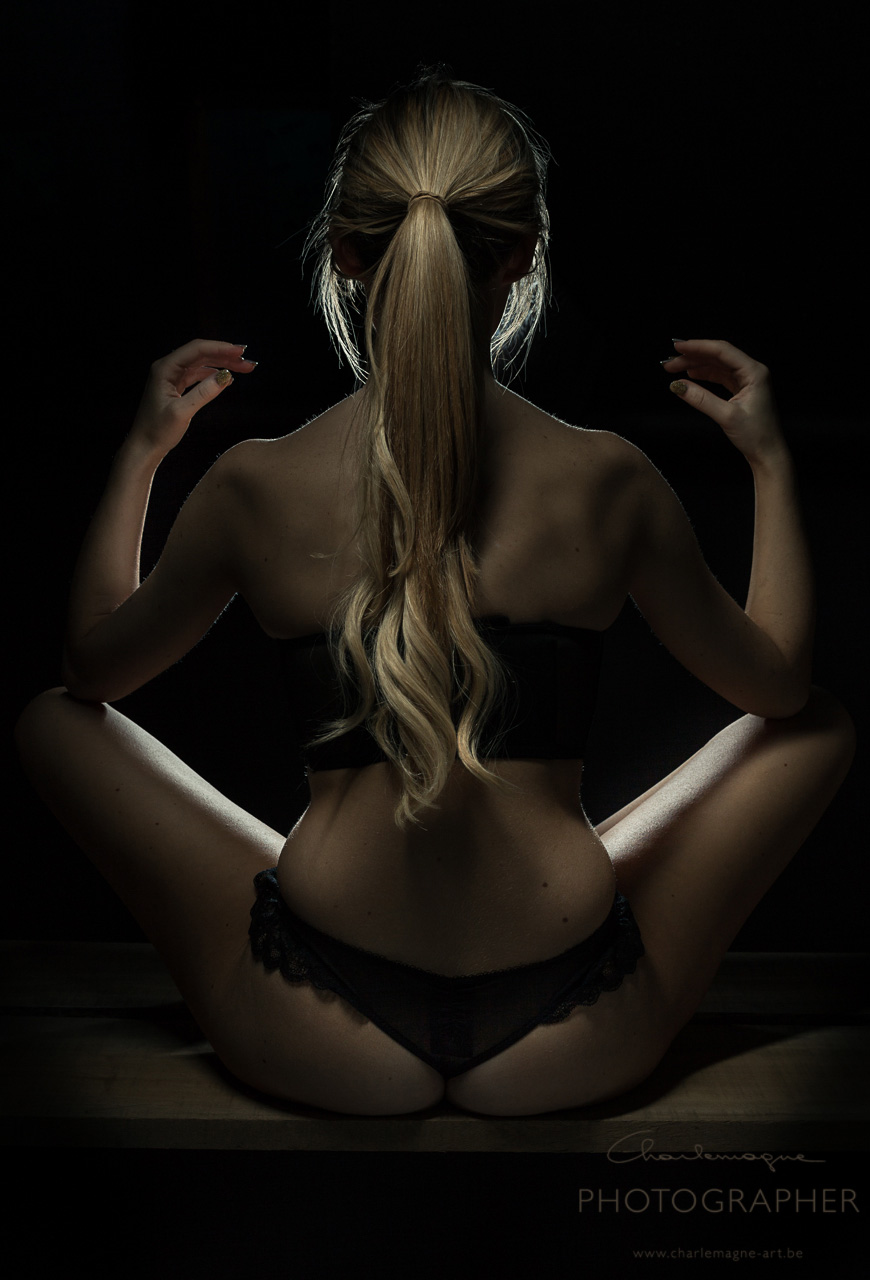 I will probably study this subject further, so models can always sign up for a studio session.
Take care, and come again soon,
Ludwig