I have told you about a bunch of camera's I could buy recently, this is the next chapter. I have shown you images from a Yashica TLR, A Rolleiflex TLR, the Voightlander Bessa I I owned many years now, here some images taken with an Agfa Isolette II.
The Camera is A nice folding viewfinder camera, which means it comes handy when folded, and will fit easily in any vest-pocket. (14 x 9,5 x 3,5cm) It takes standard 120 film rolls, easily available still in Belgium. It has a simple viewfinder with no indications in it of any kind, hardly a simple aid for compositing. It has an Agfa Apotar 1:4.5 f85 mm lens, and a Pronto shutter with speeds B – 1/25 up to 1/200s and a self-timer mechanism. It was made during the 50's of the previous century. This camera can be found for a really low budget (50-75€ should get you a fine working camera), and as such, it is a perfect way to get into medium format film photography.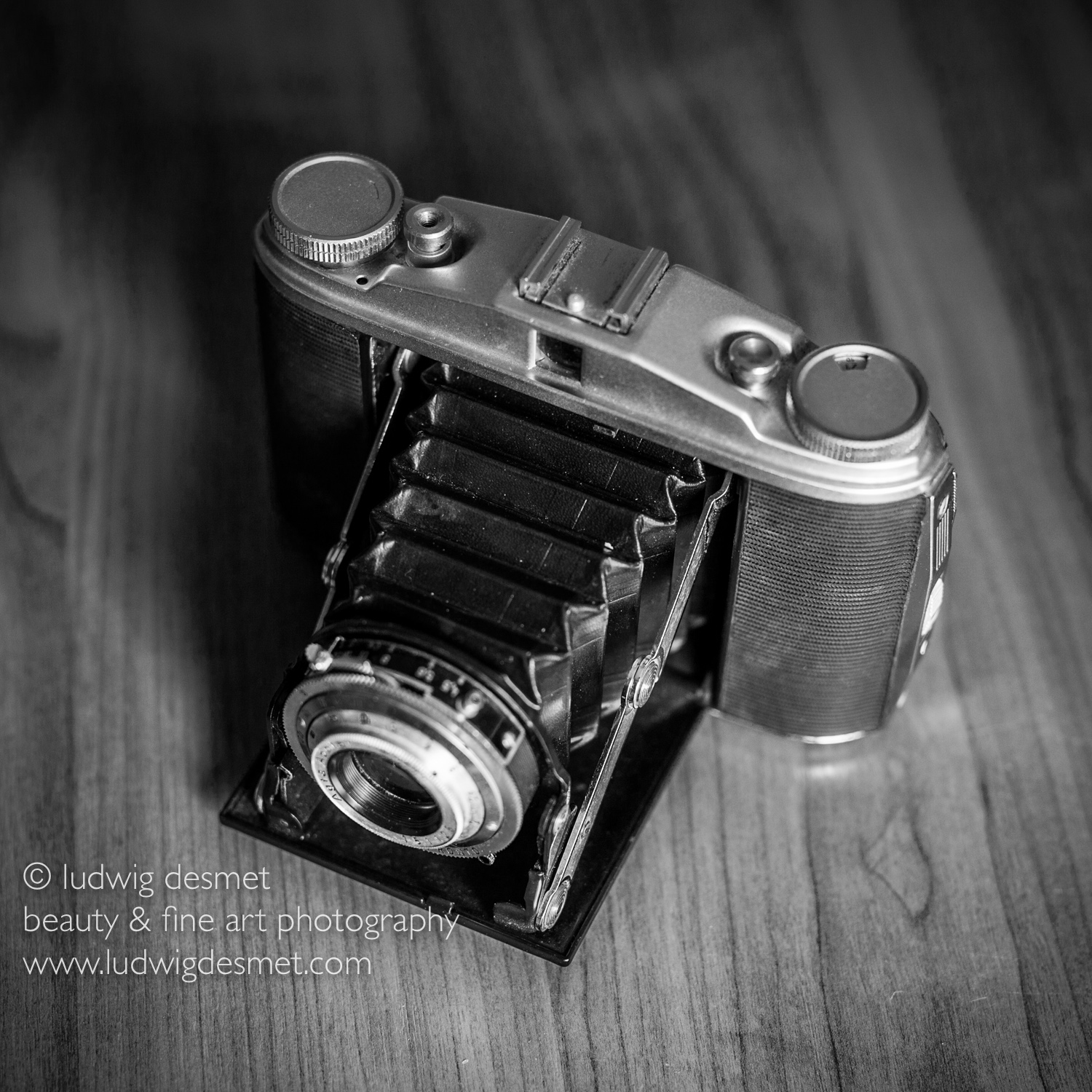 What I find most difficult with this kind of camera, is focusing correctly. The focusing ring has a distance scale, so you will need to either measure subject distance, guess it, or get yourself a distance measuring tool of some kind. With the large negative format (57x57mm approx) you get a shallow depth of field, even with a not so small aperture as f4.5, so focus is easily a bit off, especially in close up work.
A beautiful niece in the first three images, and a couple of walking-by family pictures.
Taken on Kodak Tmax400 film.