A good week ago I had a cancelled photo shoot appointment. So I had a free moment for photography and no model. A quick call on facebook soon resulted in an interested replacement model. In her introduction message on FB she said. " … and I'm not shy" as a reply to my call that ended with the words "Don't be shy". That was the day before the shoot.
Eline never posed before, and although not shy, a bit nervous anyway. We have worked over several locations, of which the old storage room was the first. A very dark environment, with a lot of dust and dirt, but Eline didn't matter and went for it all the way.
Thank you Eline, for being my interim model for a day, you did very well.
All images: Canon 5D mark II, with Sigma 50 mm f1.4 DG Art.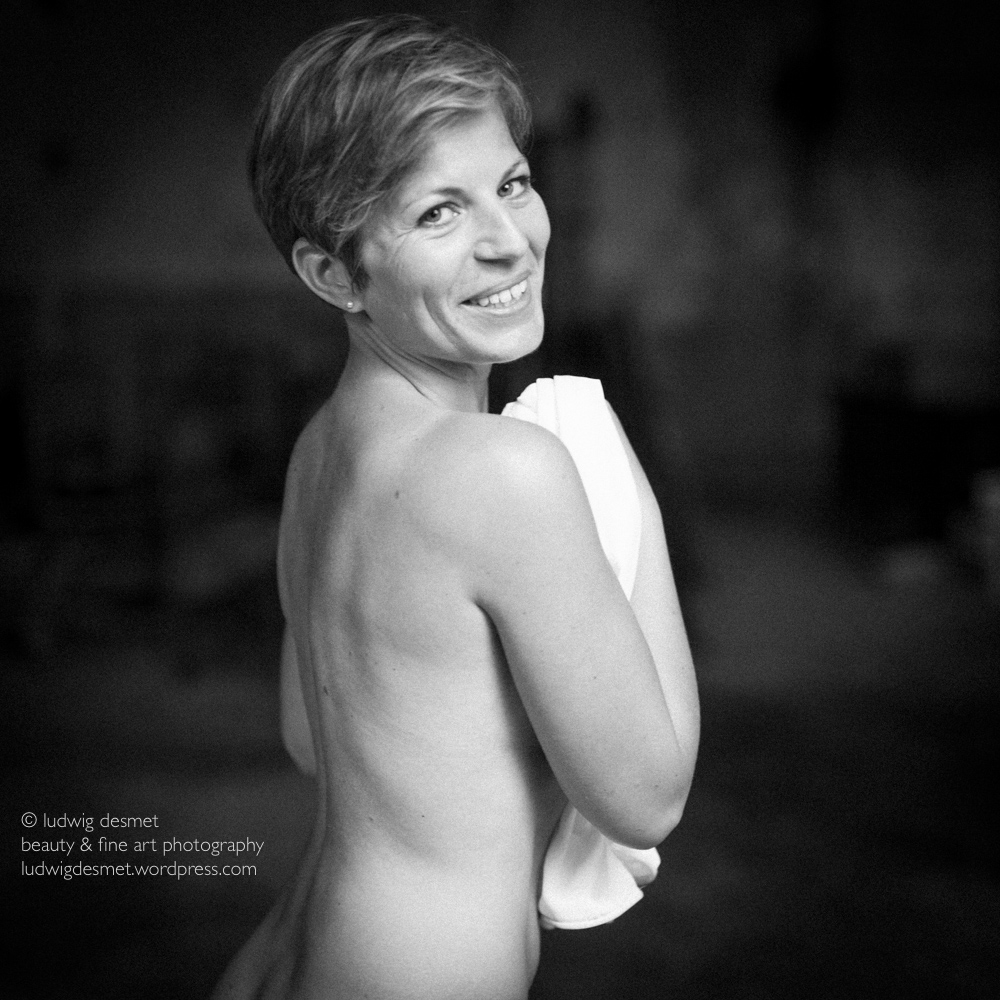 To be continued …
ps. in a reaction, Eline wrote me:
I can't express enough my appreciation for your work. I have absolutely no regrets in being your 'interim model'. Your approach is unbelievably professional and you know how to cover up my physical flaws by guiding me into the right poses. …
Ludwig