When I met Pauline at a hotel room in Ghent, the sun was shining brightly. This led to a difficult light situation, with very high contrasts in the room. (Contrast ratio 10/1 sunlit: 1/500s f2.0 ISO100 – shadow: 1/50s f2.0 ISO100) You either have to stay out of direct sunlight, or be very careful working into it. The key here is to make sure that your exposures are good for the sunlit areas, and certainly not overexposed. This can be done by spot metering the lit area's and fixing your exposure to that metering. This gives you dramatic contrasts, and a perfect light situation for the 'hide and reveal' kind of images. The situation became even more tricky later on, as thick clouds began to block the light more often than not. All images with Canon 5D II and Sigma 50 mm f1.4 Art.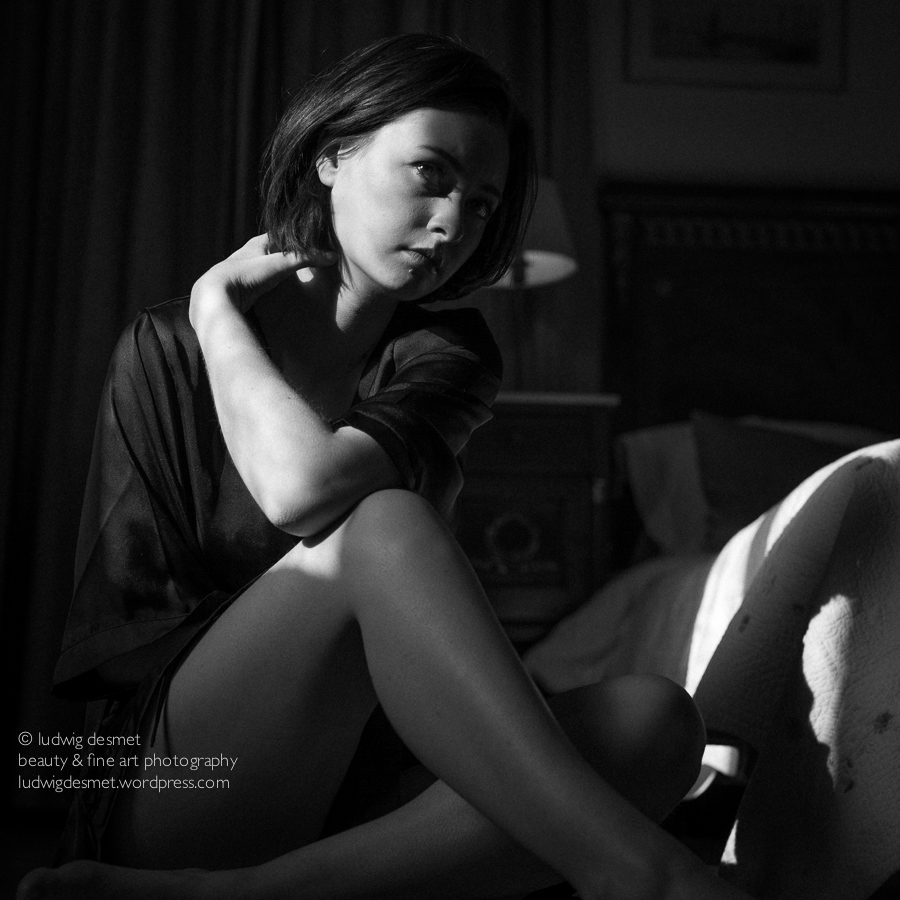 I loved working with Pauline, she's full of character, she has confidence in me as a photographer, and she's willing to play with the camera. Of course her drama lessons add a lot to that.
see you soon for some analog images from this same shoot. I shot two rolls of T-Max 400 film that same afternoon.
Ludwig