a series of color images I took at the house with the wonderful garden, in Ronse.
Sabine saw my work in the 'Kunst omhulst in Villa 99' exhibit, and she tracked me down on Facebook. Per return, I saw pictures of her garden and I immediately fell in love with the beauty and romantic feeling the garden expresses. I had a first shoot with Anna O. in the garden itself, and now her house interior was decor for this shoot with Tatjana. Sabine is a painting artist herself, and very open minded for these collaborations. Thank you Sabine, for having me at your home that day. Tatjana is a non professional model, but very experienced in model shoots anyway. She was really open to work with, and a lovely personality. We were so indulged in the shoot that we had to hurry to catch the train at the scheduled time.
Rain all afternoon, so we didn't have the possibility to shoot in the garden that day, but the interior of the house proved very adequate for a 'natural beauty' shoot.
Make up: Heidi H.
Hair: Nathalie R.
Lingerie was willingly provided by Tutti-Passi, woman friendly pleasure shop.
Hope you like this small selection of images.
I will soon show a second series of black and white images from that same shoot.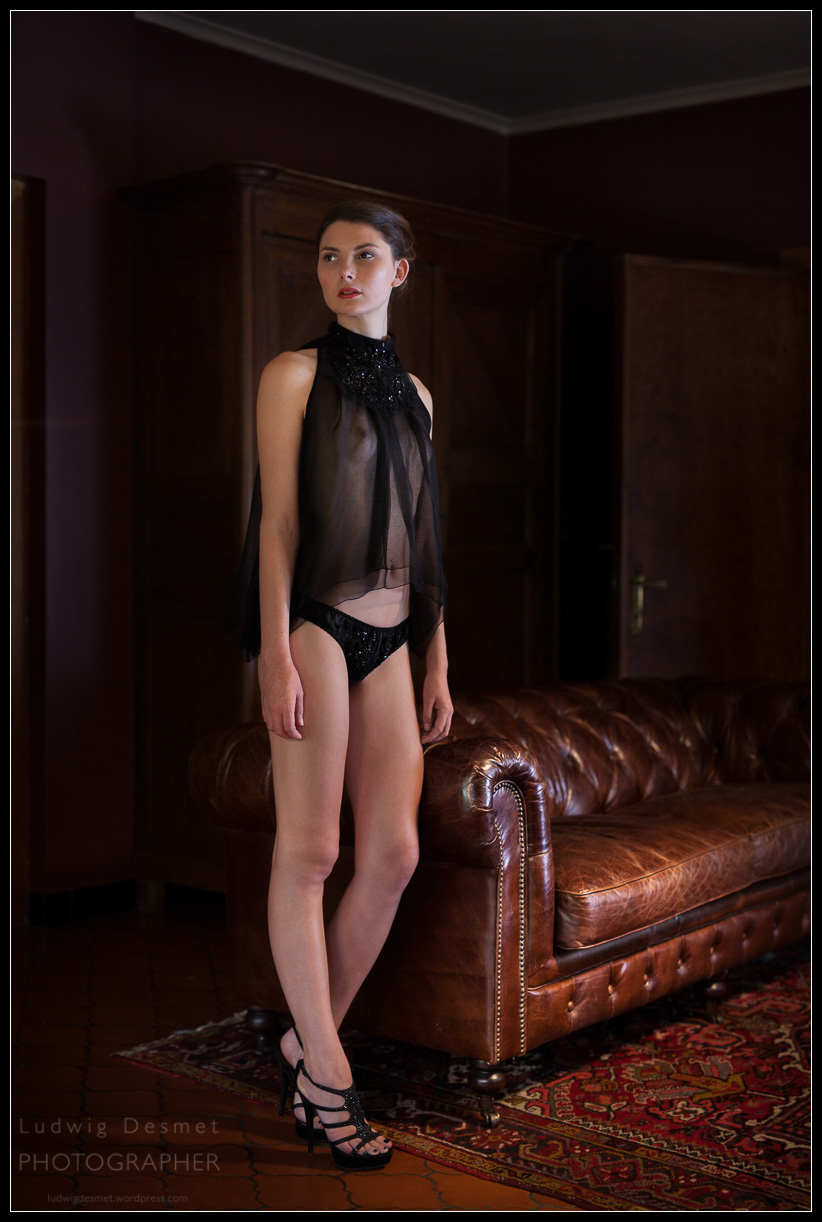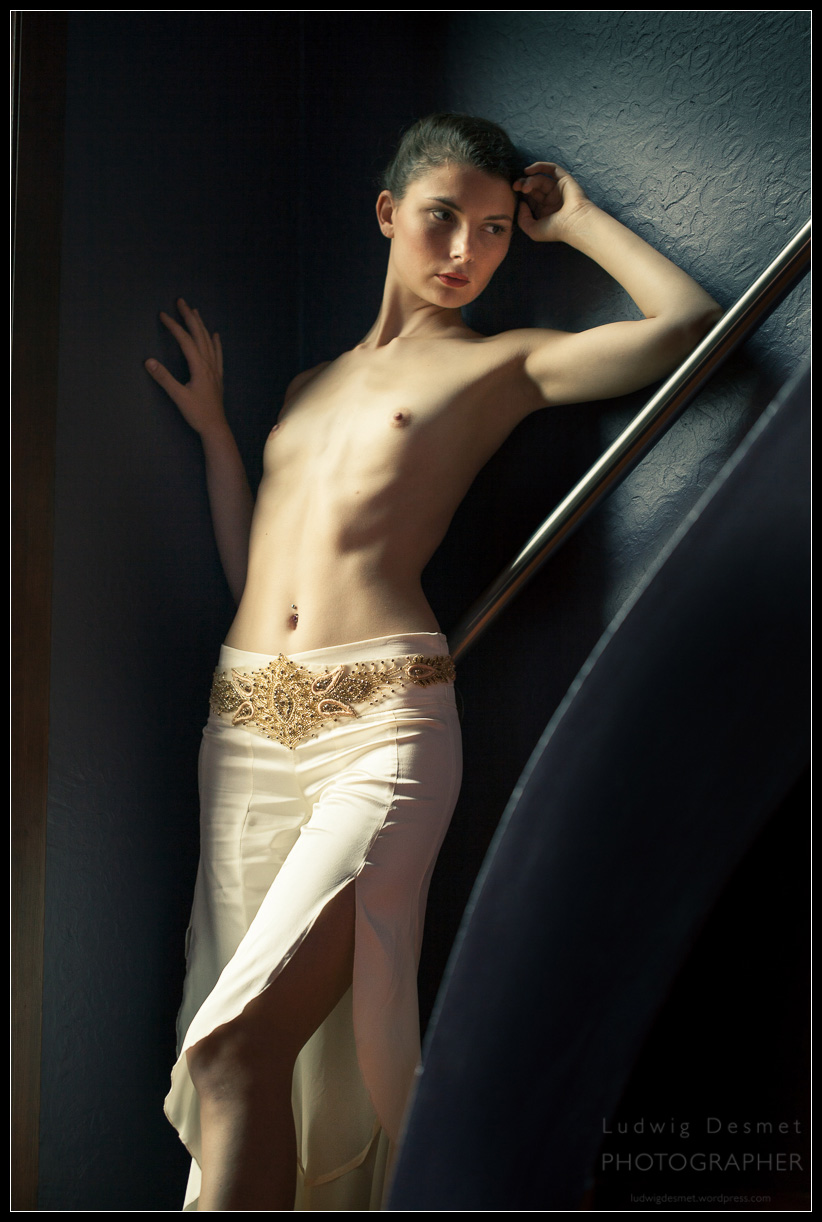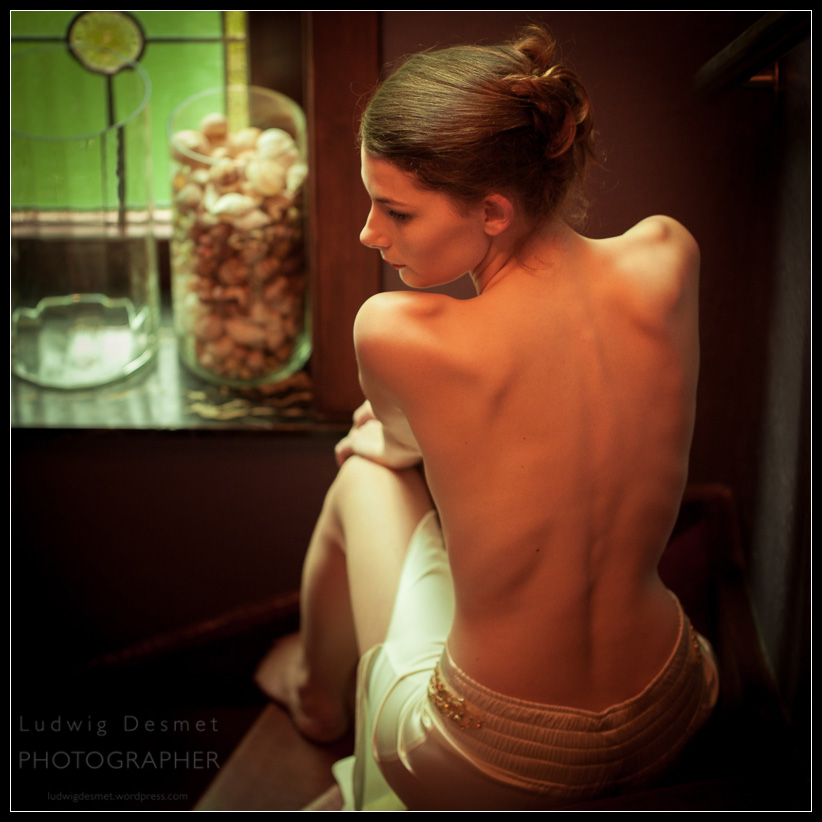 Images taken with Canon 5D II and Sigma 50 mm f1.4 DG Art and Canon EF 100 mm f2.8 Macro IS L. In the first and second image I used a strobist flash off camera to get some additional light. It is bounced on a reflector, right side from the camera.
Hope to see you again soon, don't hesitate to leave a comment, ask questions or whatever.
Ludwig