two days to the exhibit in my own space.
you are all very welcome of course: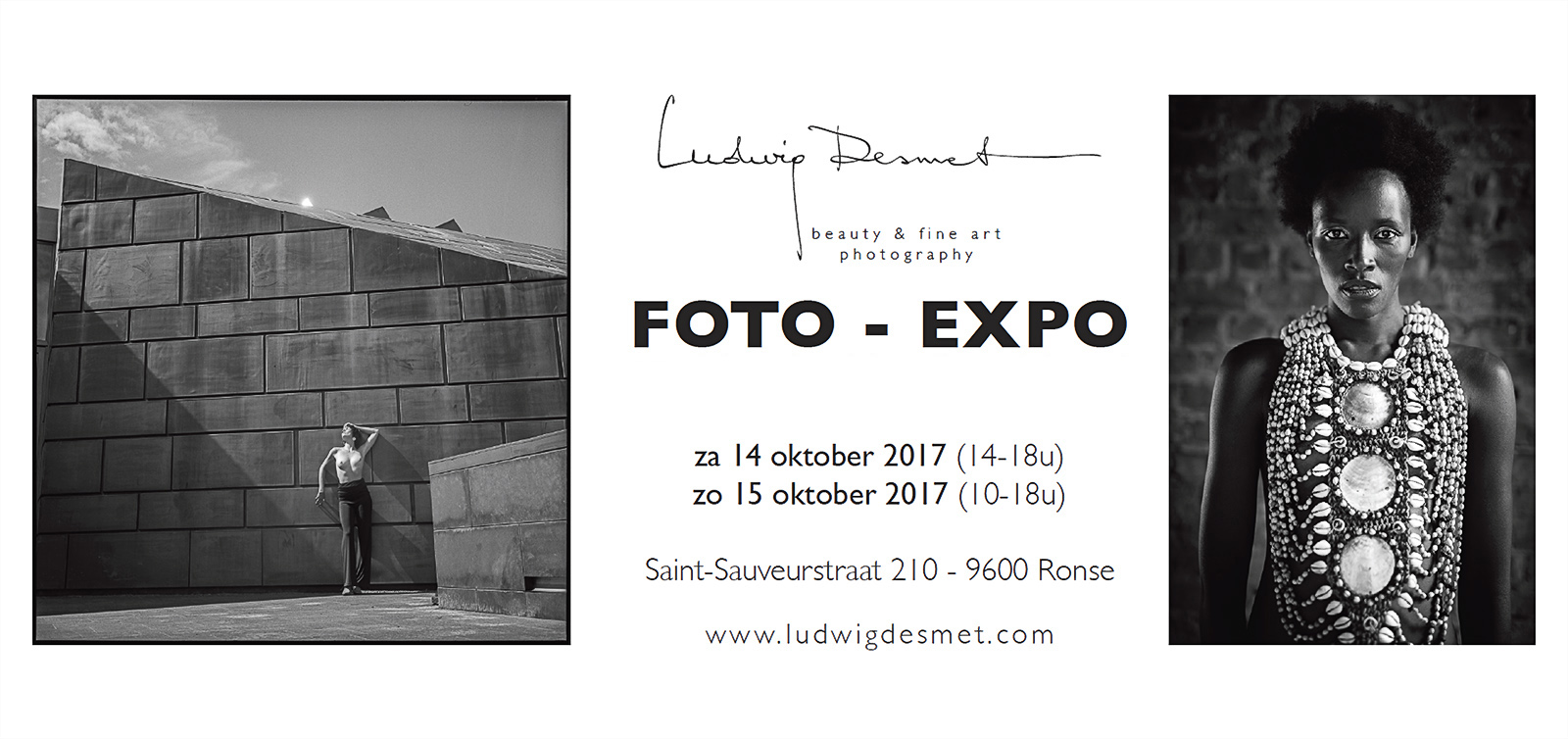 A little exciting it is.
from the 4500 invitations I received from my print shop (www.degrotearend.be) about 3500 have been dropped into local mailboxes in Ronse.
My book 'LANDSCAPES – and other things that jump into my camera' arrived yesterday. It smells fresh ink, but it looks great. I'm very pleased with the results and the selection of images I've made. The book 'WOMEN' I had from the previous exhibit stays unchanged
Drinks have been bought, but I have no idea how many people I should expect. I heard some rumours about people who were saying they would come, I have a Facebook event that some people confirmed on, but will it be 50-100-200?
The weather announces great, 21°C – 23°C is much more than we could expect here in Belgium around half October. I feel lucky!
The exhibit space is ready, the frames have been hung (without prints for now, I work with front-open frames that contain a support for the prints within. I will hang the mounted prints in the frames today. That means … all but one … Koert (my printer – laminator – finisher) called me last Friday that the largest print for the exhibit had suffered a fault during the mounting process (mount on Dibond). It is a landscape print of 50x150cm. So he had to order a new Dibond board to redo the print this week. No news till now. … keep the fingers crossed. By the way, I'm very pleased by his work! (www.fift.be)
Lighting has been fitted as well, called my brother in law (who is an electrician) for some help, he offered me a couple of up-lighters and smaller spots to add to the existing light in the room.
things that need to be done:
finish the digital presentation, set up a monitor for viewing, hang the prints, … relax a bit 😉
…
some impressions of the space preparations