There's a lot going on on the internet about how to get your model in the right pose. Workshops, do's and don'ts, streaming video's, the basic rules for a good pose, etc. …
Now what if we forgot all about it, and just have the person in front of the lens completely be herself? That is what I tried a couple of weeks ago with two 'recurring' models. They both had been with me for a shoot before, so they more or less know how I work and what to expect. I explained them that I wanted a part of the shoot to be completely void of instructions from my side. After all, I am a man, and when I put my models in a pose, this is man-mind driven, and can never be completely natural. I asked them to 'not seek' me with their eyes, pretend as if I was not there, and just slowly wake up from the comfortable spot I gave them.
Confidence is a key-word I guess, in this kind of work, since they do not know what I want, they do not know what I see, and they do not know when I'm going to take a picture. They must be self-aware, at ease with the surrounding environment, with me and with the idea that they can just simply enjoy this moment of quietness and peace.
Self induced posing, it is 100% the woman in the pictures. All natural. I hope you like them. Thank you Justine.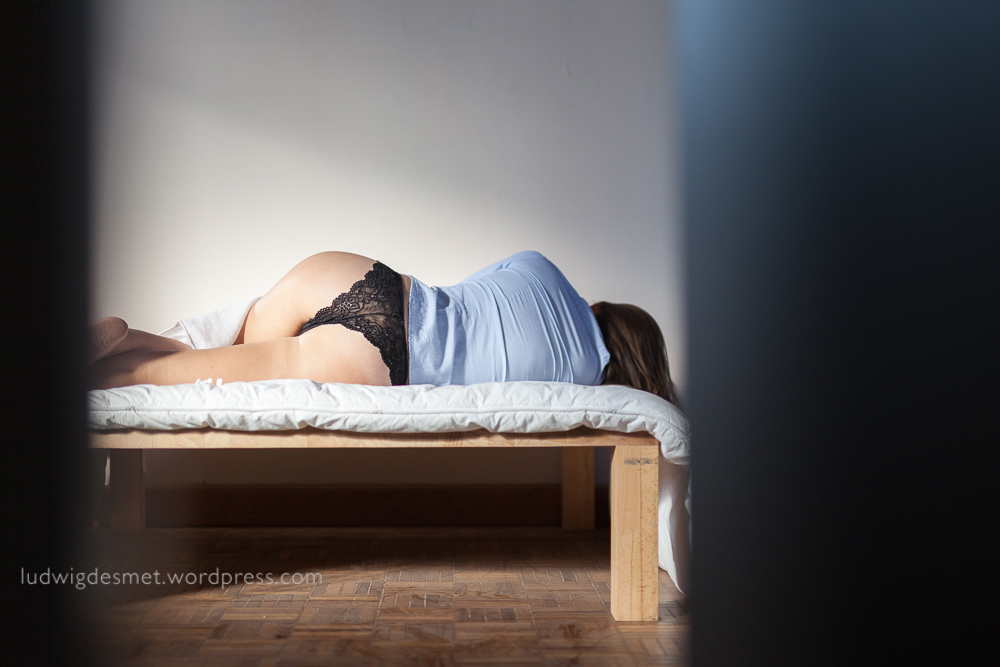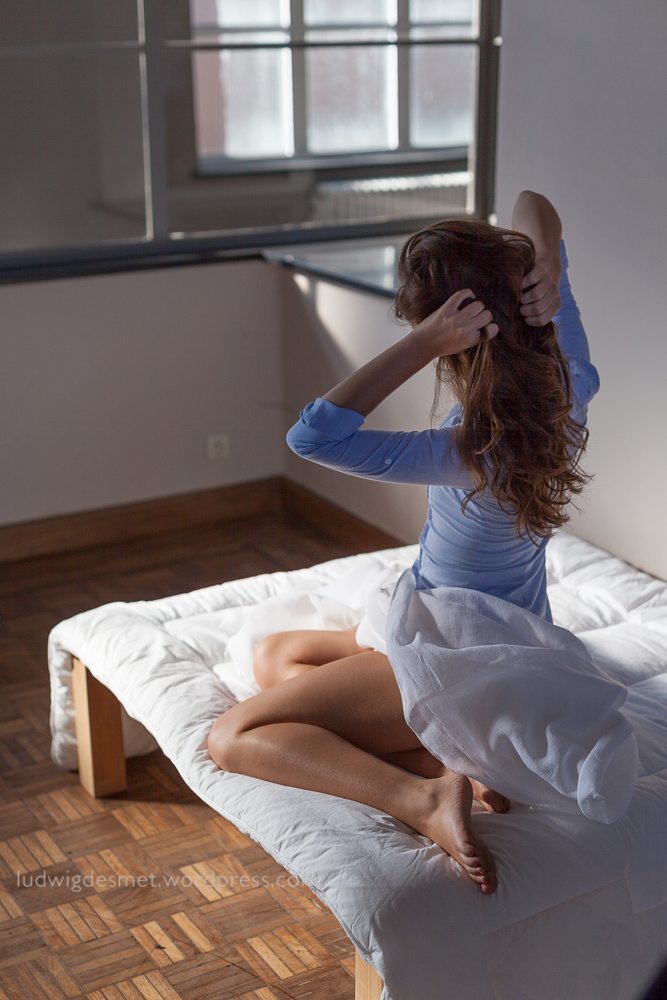 The sun was slightly warming the place, it was quiet and nice, honestly I think she would have stayed in bed, but that wouldn't have given us these nice pictures wouldn't it.
thank you for watching, I have more images with Justine waiting to be published.
ludwig