Hi there,
although it has been a fairly gentle winter this winter, times in the mansion can be hard for models.
I had Livia visiting the mansion late december last year. Livia is that kind of quiet, silent, almost unnoticeable woman, from whom I'd never thought she'd ask if she could do a photoshoot with me.
I was very happy to be able to portray her. She got so cold I had to put her onto the radiator for about half an hour to defrost 😉
Anyway, really short day's at that time limited shooting session duration, and we got about 2 hours to finish the shoot.
Livia did really well, with only very limited modeling experience, she posed in a very natural way. That is what I am mostly looking for. I like a sensual pose and a flattering environment, but mostly I will ask people to act as natural as possible in that particular pose. (not easy to do, I can tell 🙂 )
Hope you like the images except for image 4 and 5, all with Canon 85 mm f 1.8. All images natural light. I tend to get loosening from the idea that an image needs to be perfect technically, and more and more focus on the atmosphere and content of an image. Of course, there's some technical correctness needed, but I believe that this style I'm working in also allows for a little 'free interpretation of rules'.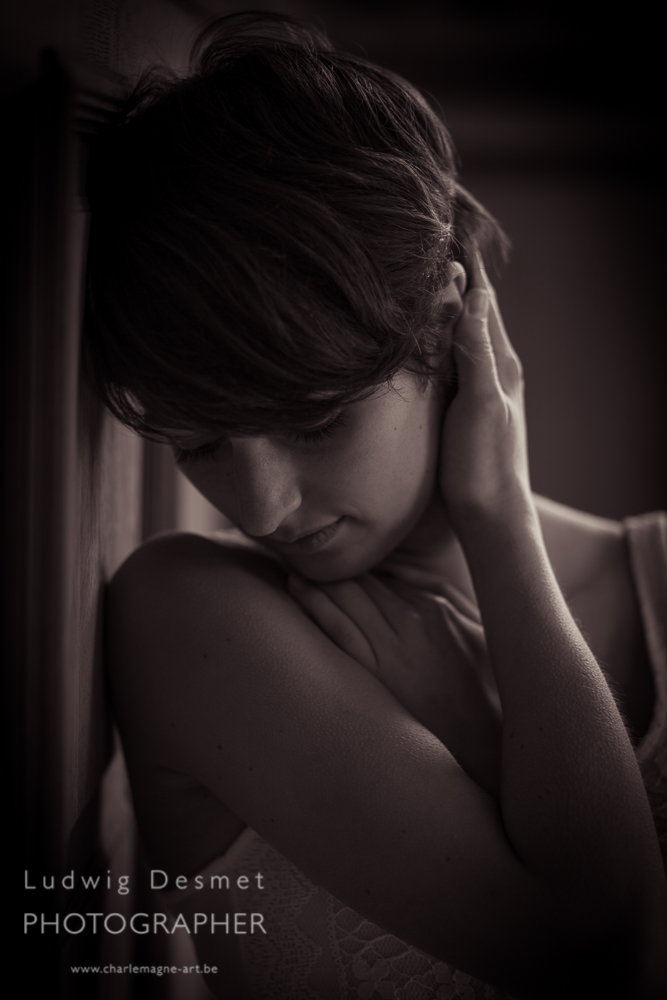 Bye, hope to see you soon.
Oh, by the way, I have included new pages on this blog, containing an overview of earlier images posted. Portfolio pages in 4 different subjects. You can find them on top of the main page or by clicking here:
Beauty BW, Beauty color, Landscape, Architecture
don't hesitate to leave your comment!
thank you, Ludwig