Hi,
I have been shooting kids and landscapes and al kinds of other pretty things, and always got a lot of compliments on my work, from my immediate circle of friends, relatives and people who know me personally on any possible level. Comments mostly positive, things like 'oh how beautiful', or 'is that a painting? It really seems like a painting, with all those colors and so'. Or after showing a series of images of a kid 'Isn't she cute, and you portrayed her so well, can you do this with my daughter as well (yes I can, but not for free, since shooting for free doesn't pay my camera – but that's a different topic I need to tackle some day soon)
Since I've started shooting beauty portraits with young women, wearing less than average clothing, I have remarked two things.
1. I've gotten a lot less comments trough my 'personal connections'. They don't spontaneously speak about my photography anymore, and certainly not about the beauty portraits. The rare people that do speak about them, have one common question: "is your wife ok with the kind of pictures you make these days" (they ask me, or they ask her, without me being present). As if I have become a danger for public behavior, and certainly a threatening factor for the well being of my marriage.
2. I've gotten a lot more visitors to my blog, yes, this blog. Going from an average of about 650 views per month, to an average of about 1800 views per month. This means that my images have gotten an additional attraction to a certain group of people. The evolution is very clear, since september 2012 I've published my first set of intimate beauty shots, and that is exactly the month my view count jumped up.
For a clear and straight answer to the question in number 1. , yes, she's ok with the pictures I'm taking. We have had long conversations about them, and still have. She's my first critic in making sure that the images I take, and the images I publish are tasteful and beautiful. I will probably evolve towards an even more 'daring' style of photography, with fine eroticism on my wish list, but that will not be without another number of close conversations between me and my wife.
I have recently had a short conversation with a photographer working in California.
http://theaveragejimblog.wordpress.com
He's shooting a lot of natural beauty portraits, nudes, covered-up nudes, topless images of young women, in a style I like a lot. Uncluttered, natural images in a natural environment. There seems to be a big difference in attitude between The States and Europe. Apparently, he can make a living out of his shoots, with a lot of young women wanting to be a model, and going to an established photographer for their first portfolio images.
Here in Europe, people tend to try to get a photographer for free, since there's a lot more offerings from amateur photographers wanting models, than models needing a photographer. This probably means 'no luck for me either'. If they don't contact a photographer, even better, they buy a DSLR, (or their boyfriend does) to make their own lookbook images. This being said, I'm looking for models for my personal projects. If you live somewhere near Belgium, and want your beauty portrait taken, I'll make you a fine offer. Drop me a line, or send a message trough the contact form on this blog.
Now, further on, I recently did two more natural beauty shoots, but I'm still awaiting an agreement for publishing on some images. Here's at least one: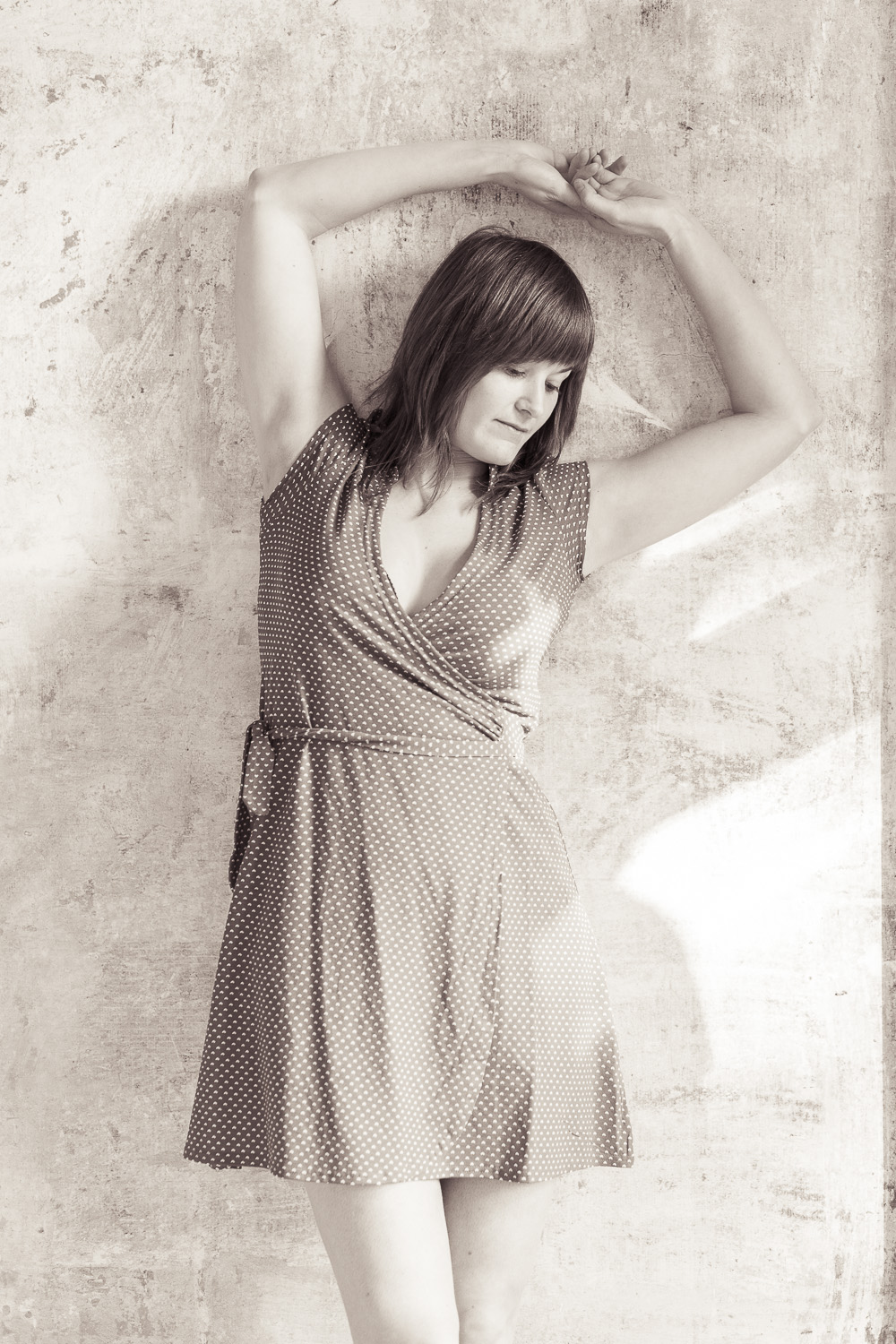 Thank you for reading, come again soon!
ludwig