A week ago I had the opportunity to shoot in beautiful mansion style house. The building is from the first half of the 20th century, and full of splendid decorative details that make for a perfect setting for beauty shoots. I had never shot there, only visited it once for a very short moment, so it was new to me.
I had Pauline for a model. We never met before. Actually her mother linked the two of us together to get a shoot organized. We discussed some things over FB about the style and the mood we would work in. I sent her two mood boards I made before: Natural beauty and clothed sexy. I'll leave it up to you what genre the results best fit into.
Pauline has some previous experiences with modeling work. She has a well sculpted muscular body and beautiful blue eyes. We worked together for about three hours, finding our ways trough the house. It is not really big despite its appearance from the outside, and currently undergoing restoration. This made for an extra challenge to cover that up. (ladders, floors being covered with protective sheets, bags of old tapestry all over the place, tools, etc.)
All images taken with Canon 5D II, with Canon 24 mm 1.4 L II, Canon 50 mm 1.4 and Canon 85 mm 1.8. No artificial lights were used (except for the desk lamp). In some settings an extra Lastolite Trigrip reflector was used. Some minor touchups have been done in Lightroom 4. Mainly getting back highlights in some pictures and adding some contrast here and there. The sepia tinted images all got some extra contrast.
Click for a bigger view!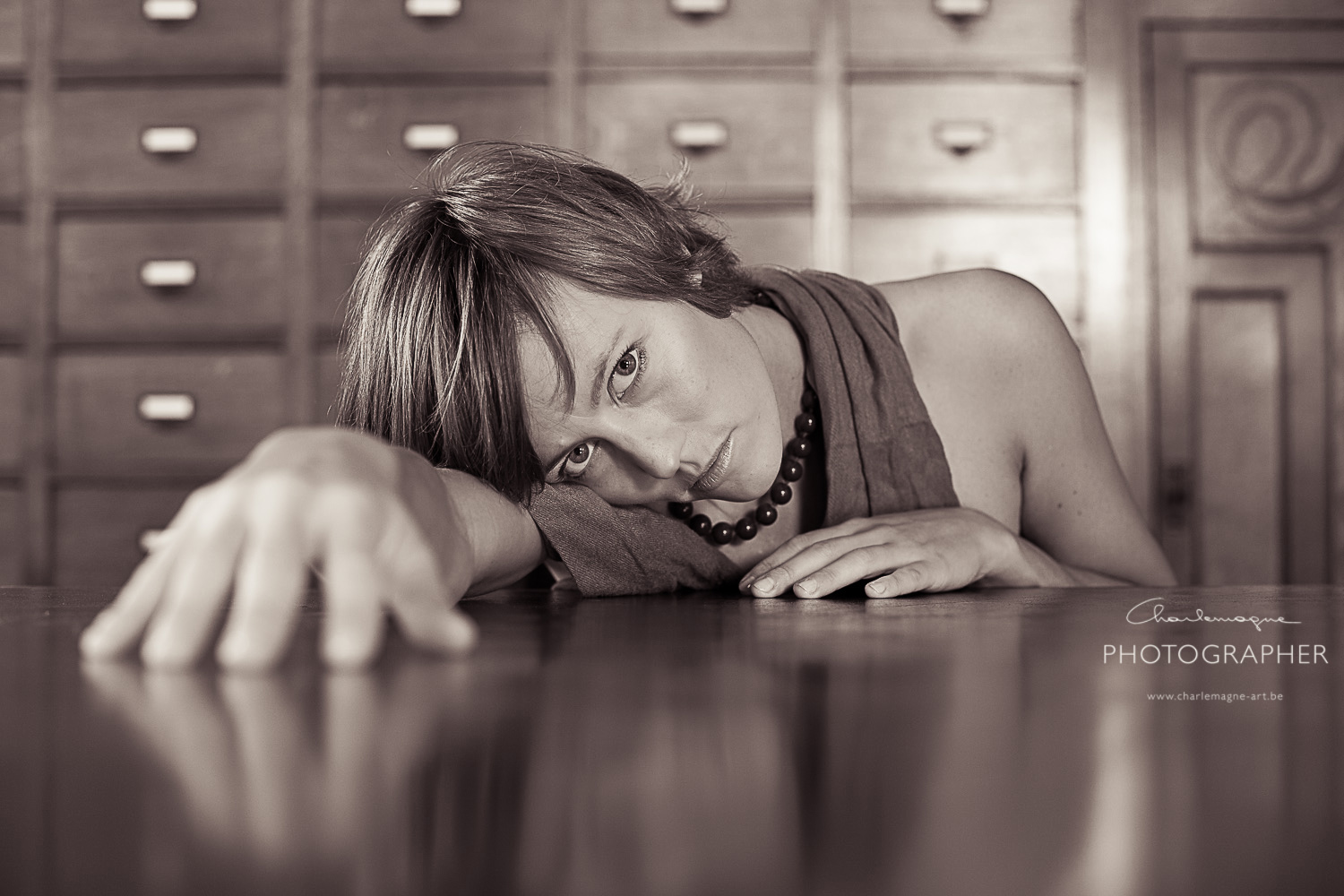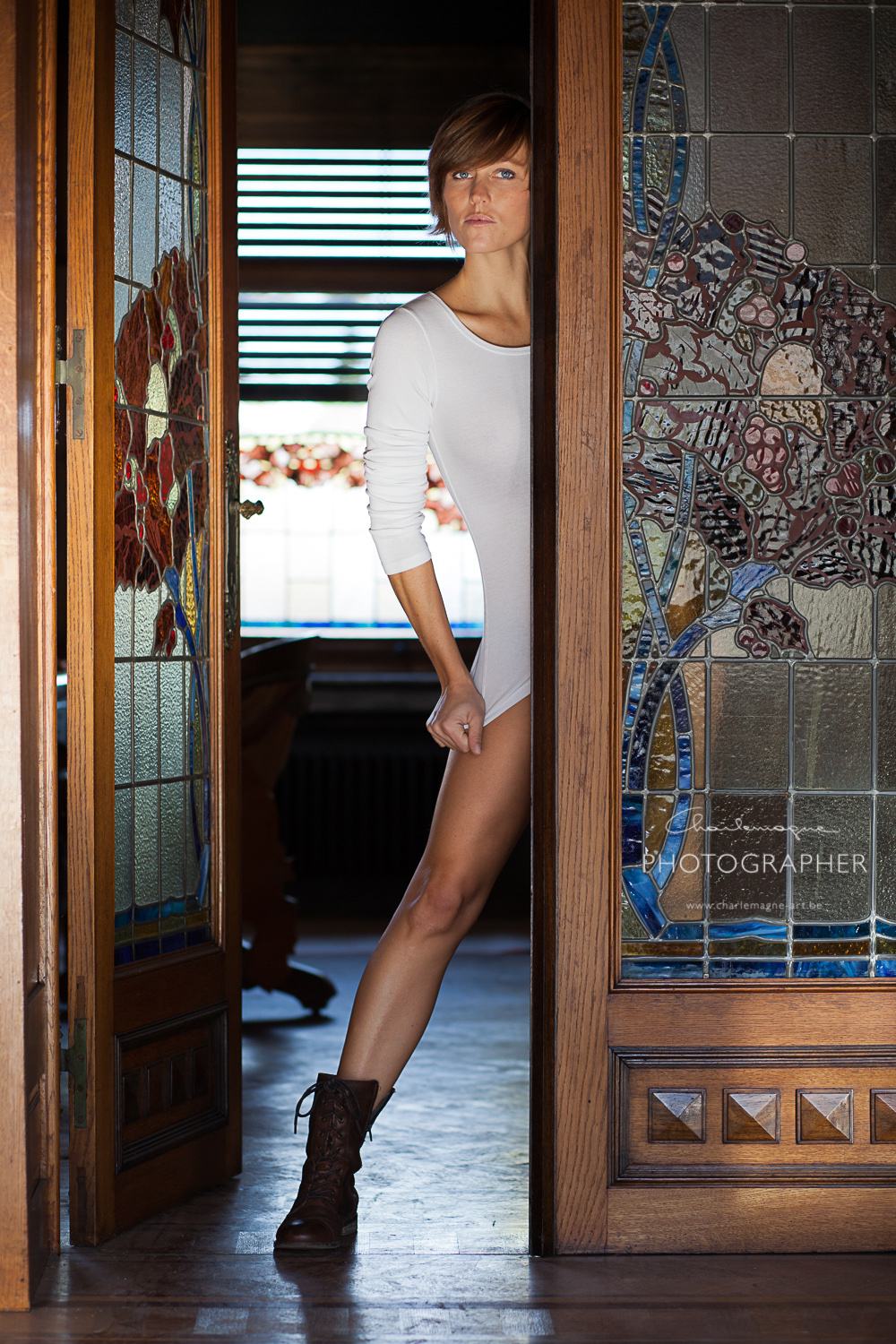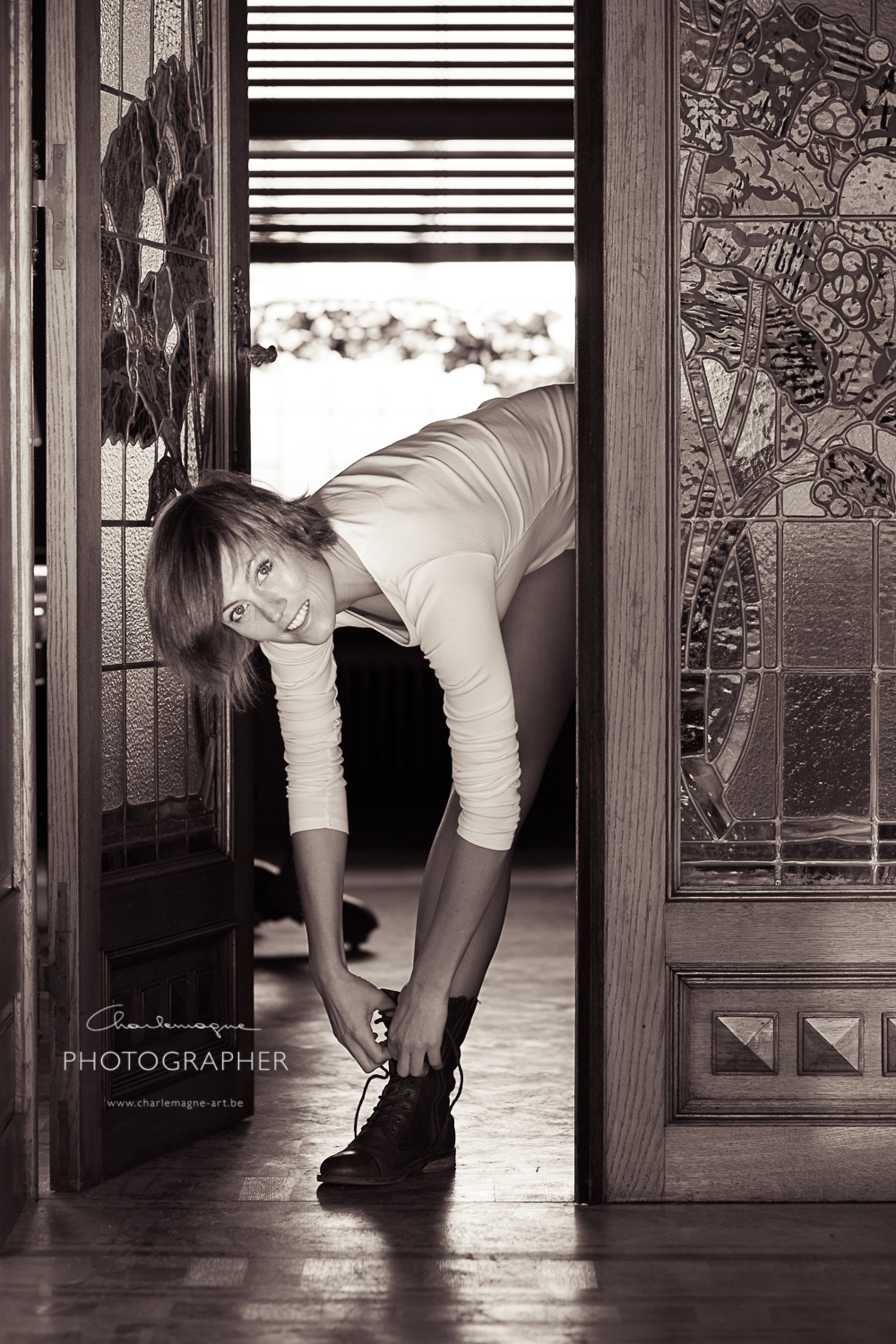 Thank you Pauline, for this wonderful shoot, and a big thank you to the owners of the house, who willingly gave me access.
Next week I will post the second part of this shoot – the mirror & curtain play – so come again soon.
thanks for reading