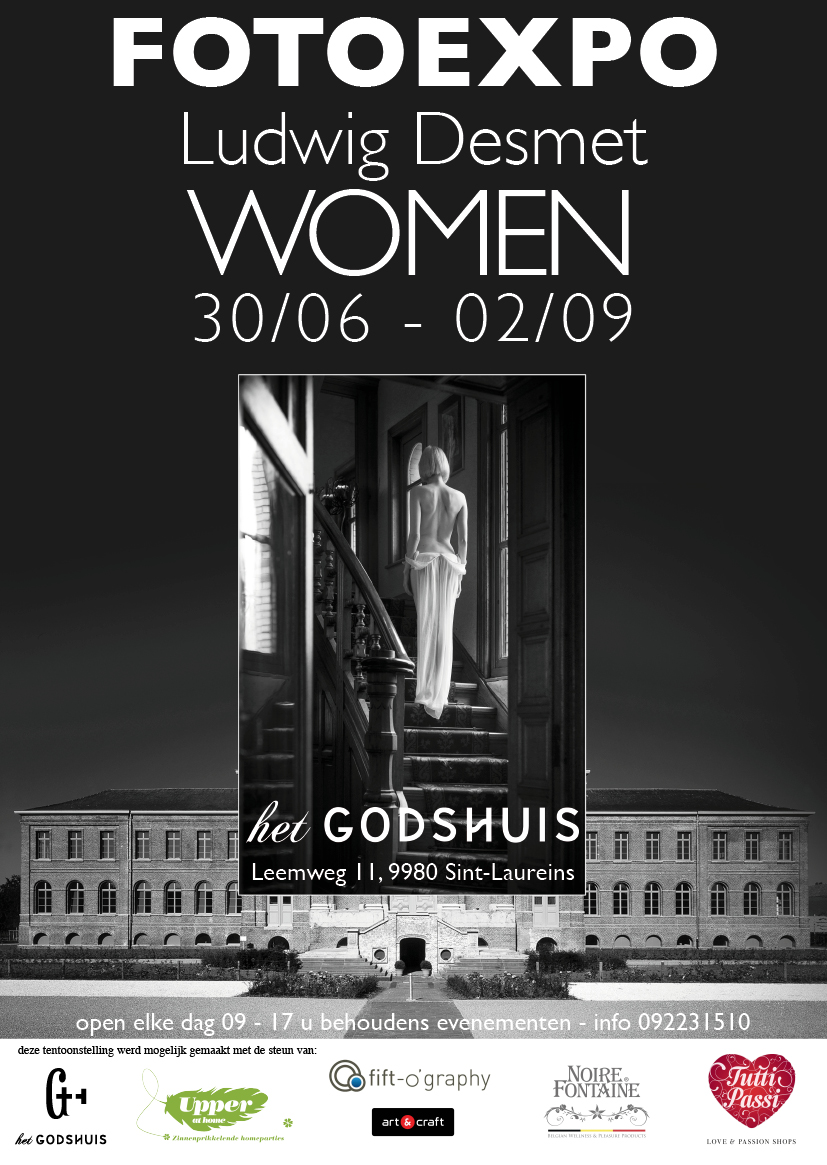 Welcome visitor,
please use the menu above to help yourself around. You can subscribe to my blog by clicking the black + triangle down this page.
If you intend to read trough my entire blog, take a week off, have some food and drinks ready, sit back and relax. It contains a lot of images, shooting tips, gear reviews, exhibit reviews etcetera.
Next to my blog you'll find my 'women' portfolio, I love women, I love how they look, how they act, how they talk, and I love making pictures with them.
This site also contains my landscape photography portfolio, being in the outdoors, having the nose in the air and the feet on the ground, I try to show you what comes to me.
happy visit, enjoy!
ludwig
Image: Poster for next exhibit.