If i remember well, I think Adam and Eve met at the garden of eden.
I think they must have had a similar feeling as the one I had when I first saw this garden.
It is absolutely fabulous, and I love taking my models here. I can't thank you enough, Sabine, for lending me the result of your hard labour and work.
Next chapter in the shoot with Pauline.
A great model, lots of character and willing to integrate my ideas in this shoot.
Thanks again Pauline, I enjoyed working with you.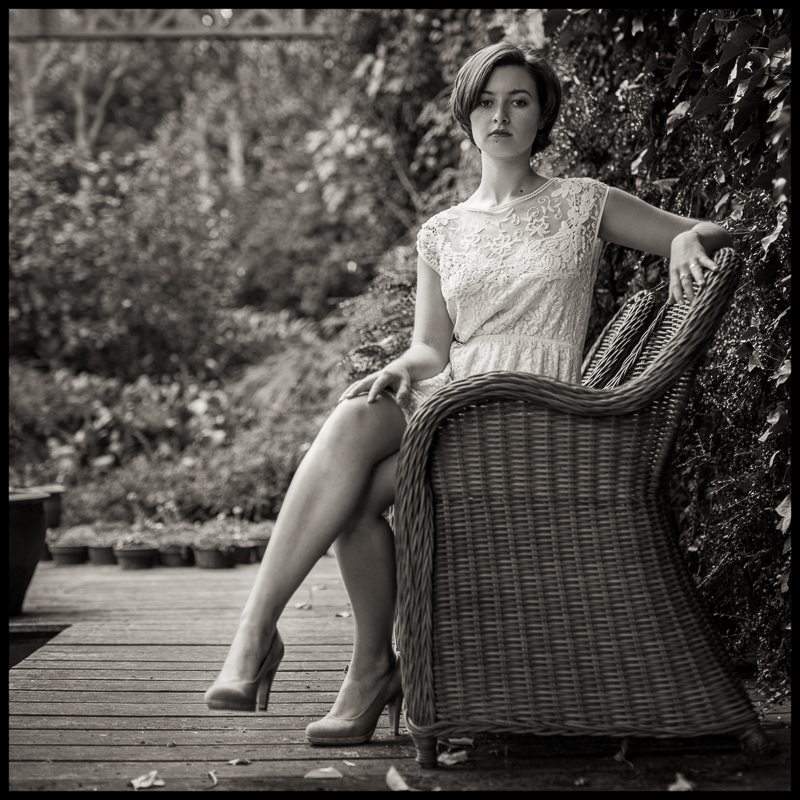 Come again soon for my next post, another before and after image, with Lightroom development tricks explained.
happy photography,
ludwig