Image taken on a trip with my 'landscape photography' class, a couple of weeks ago.
In between tuition moments, I get to snap an image here and there.
Silent Sea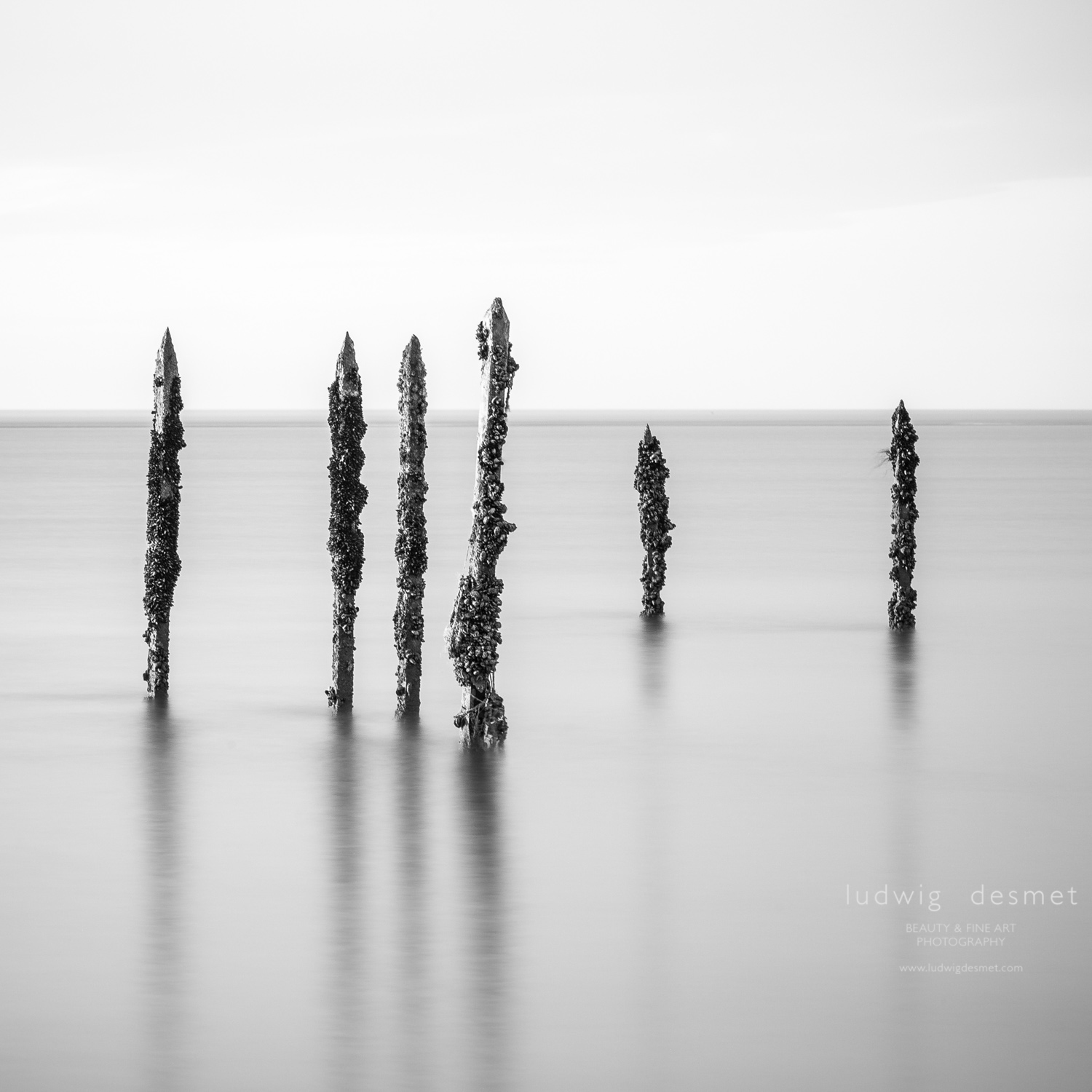 135mm at f11 – 30sec.
Image taken with Canon 5D II and Canon 135mm f2.0 L
Taken with a ND1000 (10stops) filter from B+W and converted to black and white in Lightroom. I only have a 10stops screw filter for 77mm lens diameters (for my Canon 17-40mm f4), the 135mm has a 72mm diameter filter thread. I simply positioned the filter in the back of the lens shade, worked fine, don't tell anybody. 😉
The image depicts old mussel growing poles. they get floated at high tides, become apparent at low tides. taken a little east from Cap-Griz-Nez
thank you for watching.